A Jaw Dropping Dream Home In South Africa By Nico van der Meulen Architects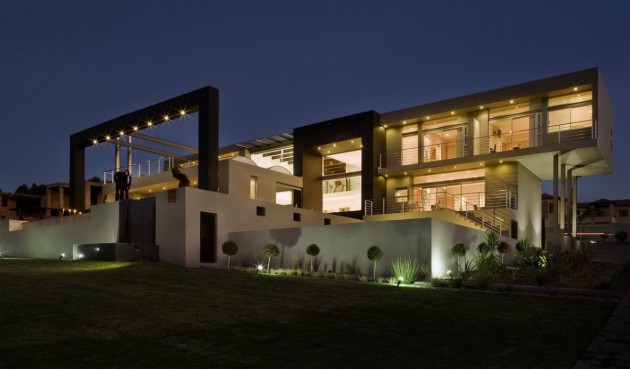 Sitting on 26 acres of prestigious land in Johannesburg, South Africa, the 9,600 square foot modern villa named, The Joc House, offers what most people conceive only in their wildest imaginations. Featuring a giant master bedroom, 3 kids suites, guest suite, infinity edge pool, indoor splash pool, home theater, gym and many more surprises at every corner this establishment is nothing short of magnificent. While the overall design is en grande, the designers still managed to effectively utilize open windows for natural lighting and cooling while still being able to input the same amount of graceful aesthetics in modern design. The modern and mature design will be perfect for couples and families with the same characteristics. Check out pictures of this amazingly stunning dream home below!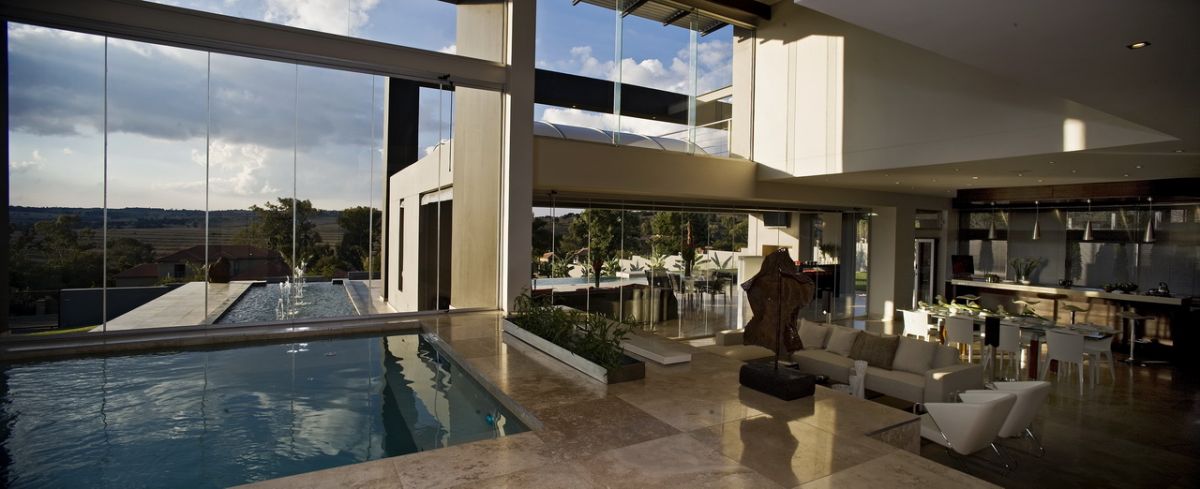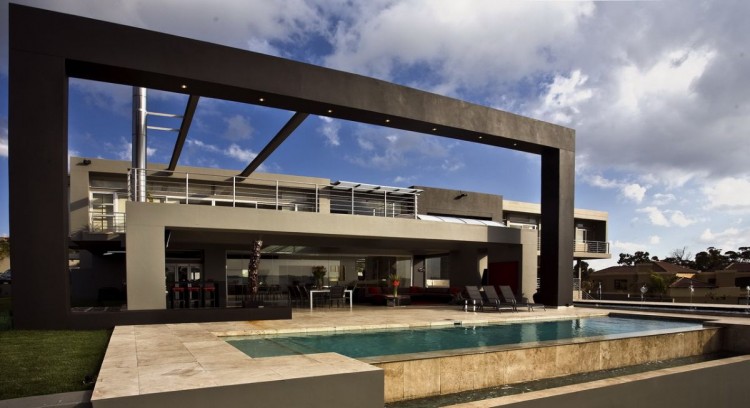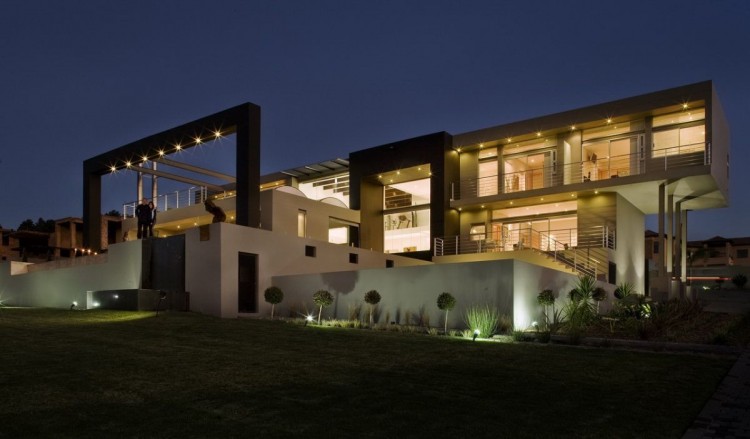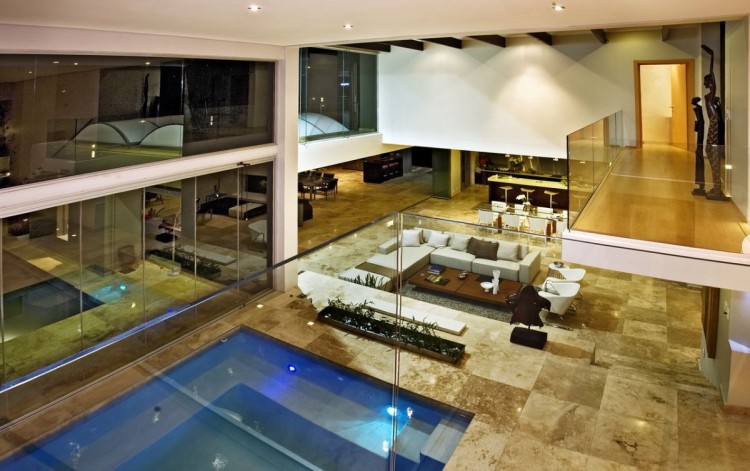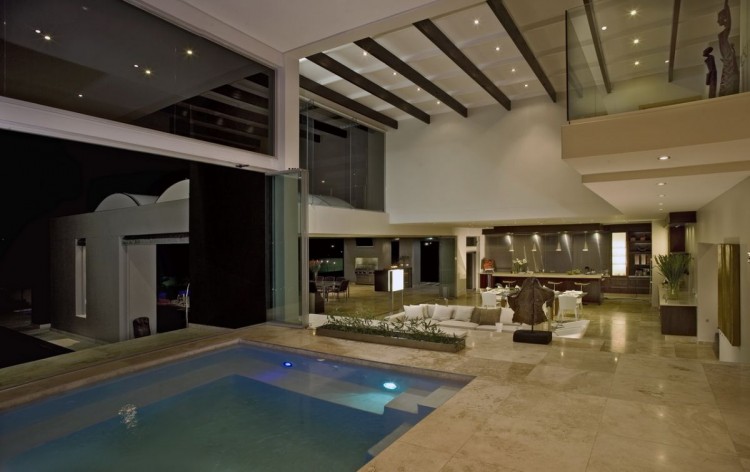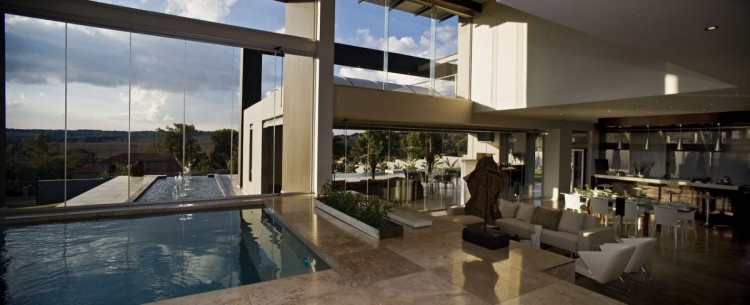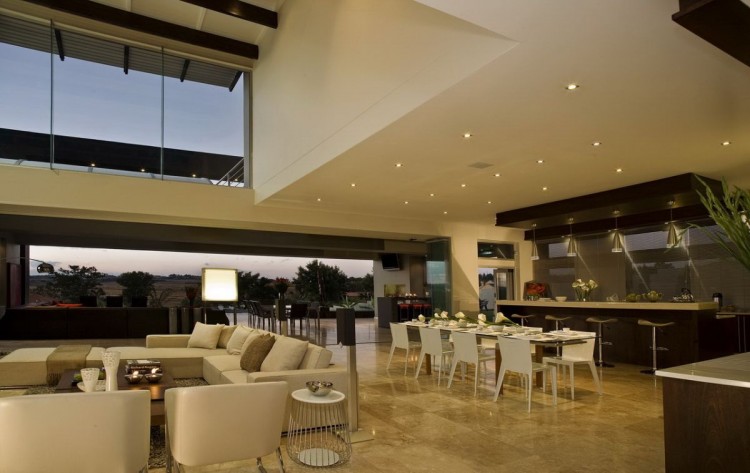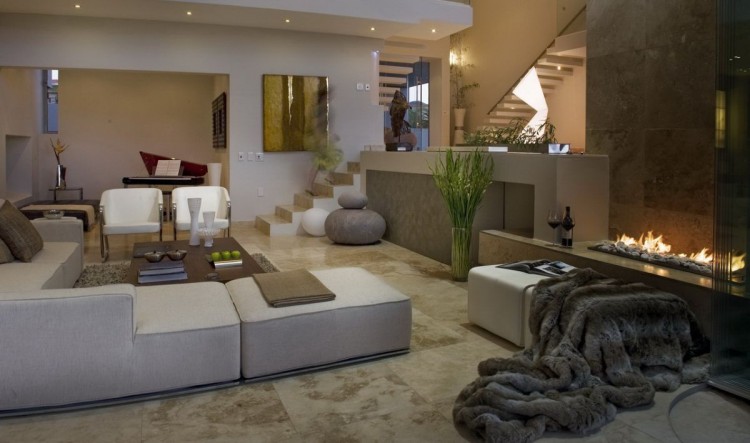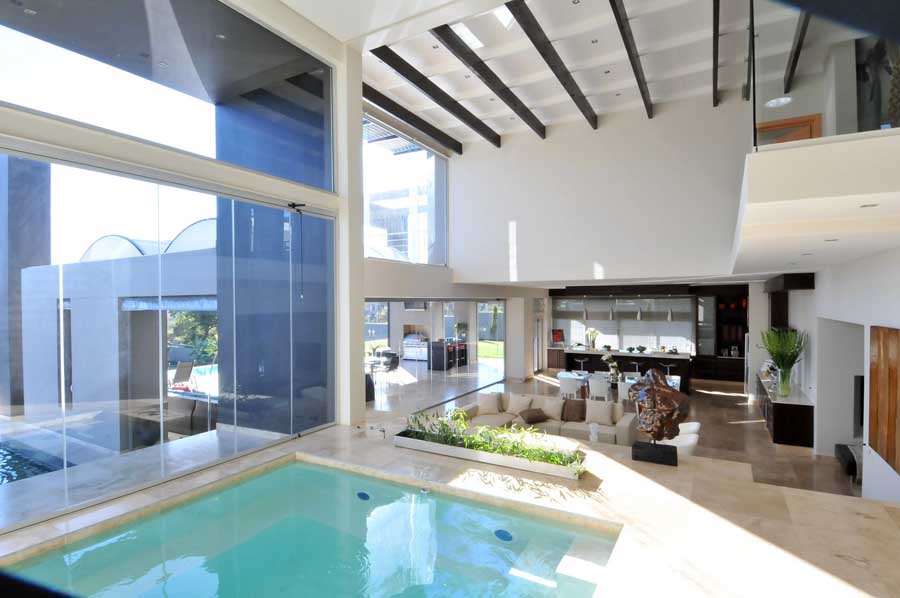 "The driveway takes you past the house to the back to a protected porte cochere and a glass front door, from where you overlook an indoor splash pool and an outdoor water feature with a series of fountains spilling over the far edge. A pair of staircases lead to the kid's bedrooms on the one side and the main suite and the gym on the other side.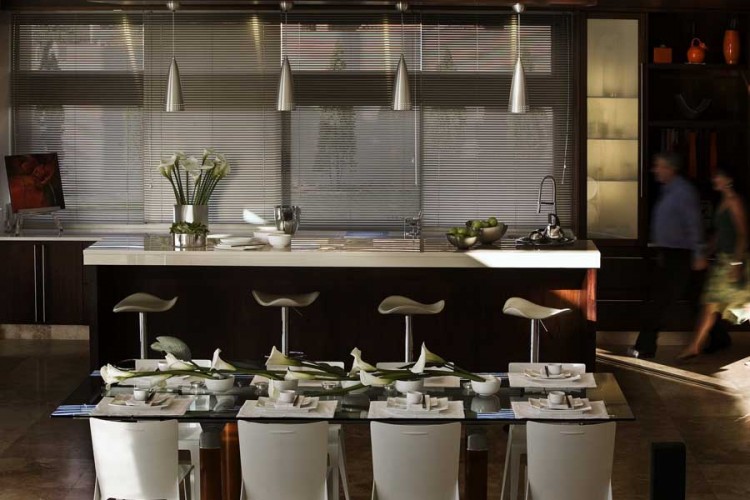 The entrance hall overlooks a double volume, open plan family/ dining room and kitchen leading through frameless glass doors onto an expansive lanai and infinity edge pool, framed by a massive beam. The wall between the family room and lanai is all glass and can be fully opened. The kitchen is directly connected to the lanai, with the barbeque within 3 meters from the kitchen counter. Behind the kitchen are a walk-in pantry, cold room, scullery and laundry with a connection to the garages. Upstairs is on the one side a main bedroom and bathroom, divided by a low wall with a double sided fireplace. The basins are installed in this wall.A double shower and a frosted glass enclosed toilet and bidet forms the back wall, with a free standing bath with a view towards the game reserve sits in front of a full height, full width sliding door onto the balcony.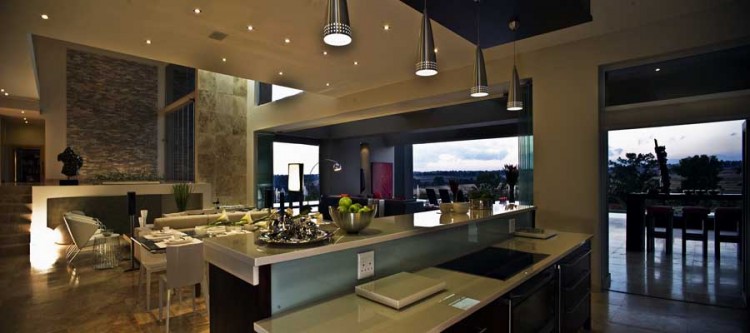 The other wing consists of a study and guest bedroom downstairs, and 3 kid's suites upstairs, some balancing on top of a series of steel piloti. All the habitable rooms in the house are north facing, with solar control carefully considered resulting in a cool house in summer and a bright, sunny and warm house in winter, with a minimum of heating and cooling required. The double volume living area has high level windows above the roof of the lanai, letting in light in summer and sun in winter. Due to the fact that large areas of glass can be opened to the cooling breezes from the pool and water feature, air conditioning was not necessary. The basement consists of a home theatre and a display room for the client's collection of collector's guitars." – Nico van der Meulen Architects