10 Buildings That Don't Look Like Buildings
The Lookout, Scotland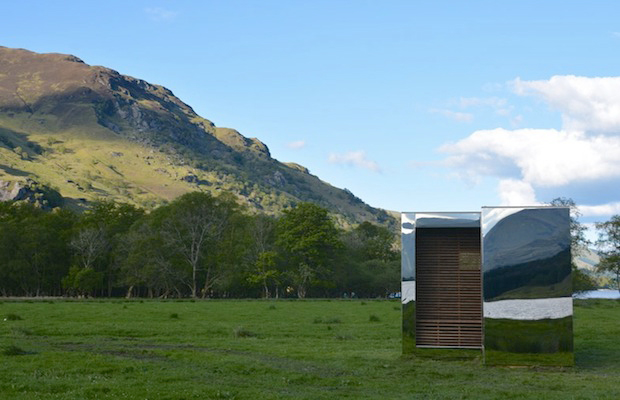 Designed by two architectural design students from Strathclyde University, the idea was to help tourist frame up the beautiful scenery. The maximum it can hold is only three people! You must admit, it does accentuate the scenery around it. I wonder what it would be like to have an entire house made out of this material!? You would have an invisible house!
The Invisible Tower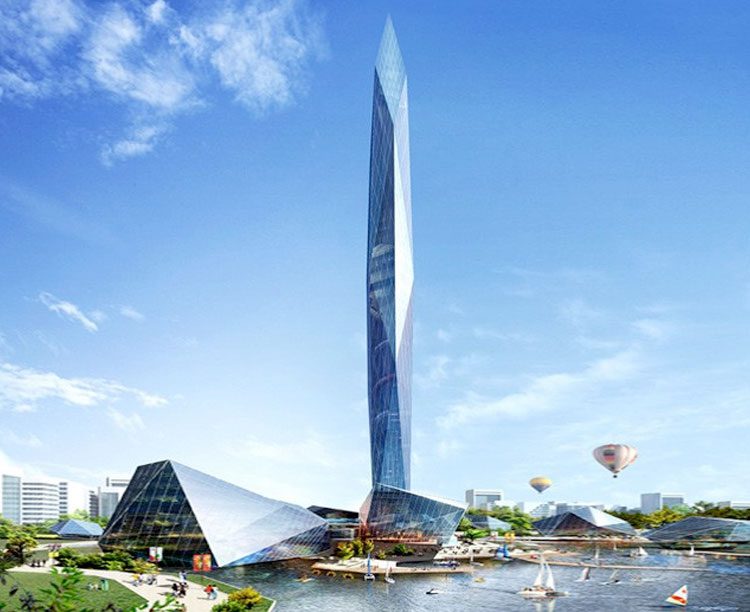 The tower is constructed and seemingly "invisible" due to their use of a bunch of LED cameras and projectors, which will capture the area around the tower and merge the images to create a giant display across the facade of the tower itself. To anyone looking directly at the tower, the projected images will make the building seem see-through.
Utility Substation, Netherlands
Designed by Roeland Otten, this utility station has been heralded around the world as the most beautiful of its kind.
Juniper House, Sweden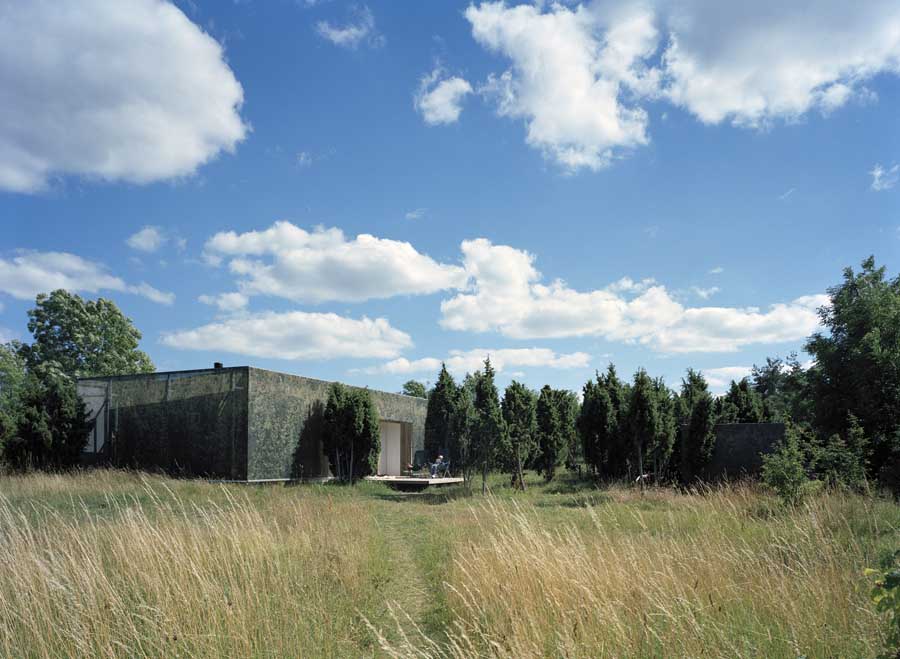 Unlike most of the houses in this list, this house does not use mirrors or glass to hide itself. Instead, the building is covered in pictures of Juniper trees. Although invisible in some angles, you can still see it!
The Desert House, California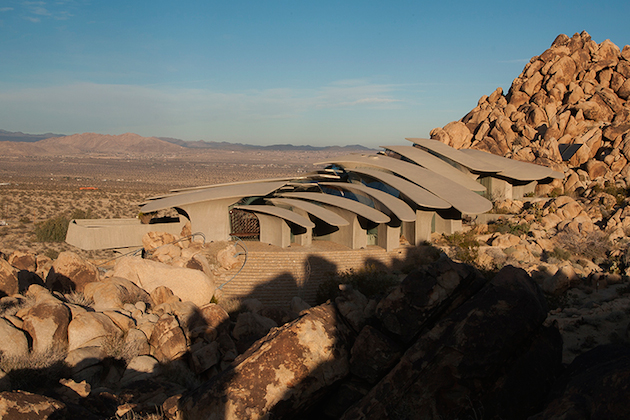 With the use of steel, glass, copper and concrete this house was made with the intention of making it as strong as an armadillo's back. This building could withstand the many changes in temperature in the dessert!
The Woodpile Studio, Netherlands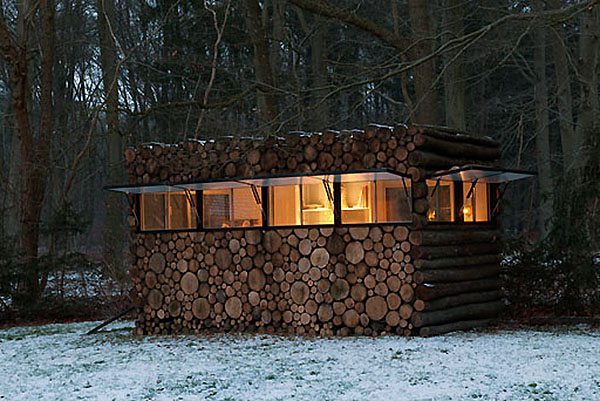 Designed by Piet Hein Eek as a commission from Hans Liberg, this office would camouflage by looking like a bunch of wood. But by opening the window, it would be revealed to be a small office space that makes use of a lot of natural light.
Glass Farm, Netherlands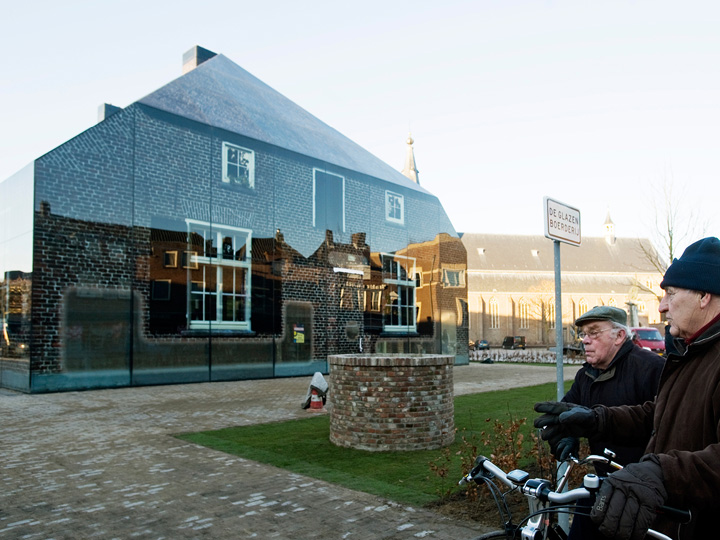 Worried about public's opinion, the designers of this building decided to create the entire building in glass hoping to make it blend among the old buildings.
Dune House, Florida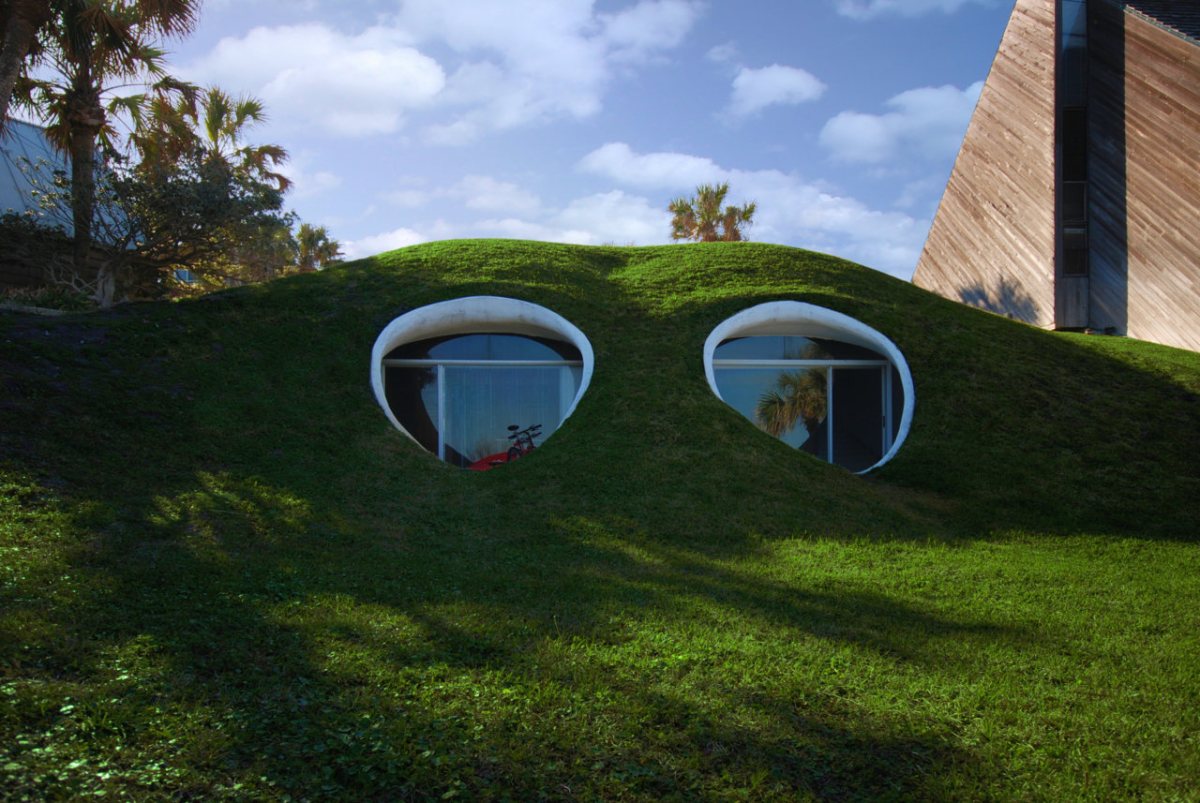 Built within the sands of the Atlantic beach, this house was created in 1975 by one William Morgan.
Cadyville Sauna, Upstate New York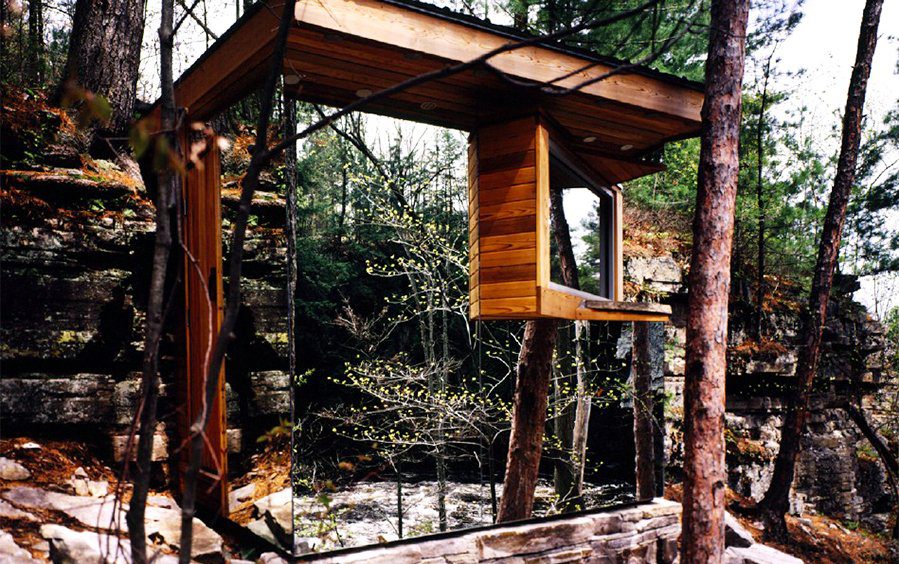 Built against a cliff, this sauna was designed by Dan Hisel and makes use of a lot of mirrors.
Mirrorcube, Sweden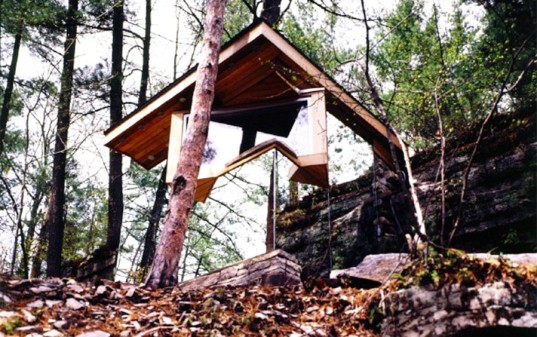 This work of wonder is not new to the internet, but is still making rounds as one one of the most curious hotels in the world.