The Top 100 Architecture Firms in the U.S.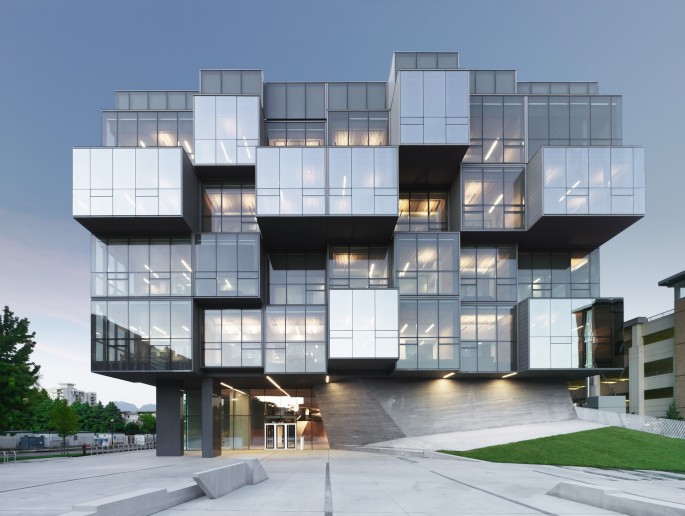 If you're looking to break into the world of architecture, find a firm that will support your endeavors. Finding the right firm could kick start your career to architectural success. Discover how to make millions by signing with one of these firms.
Gensler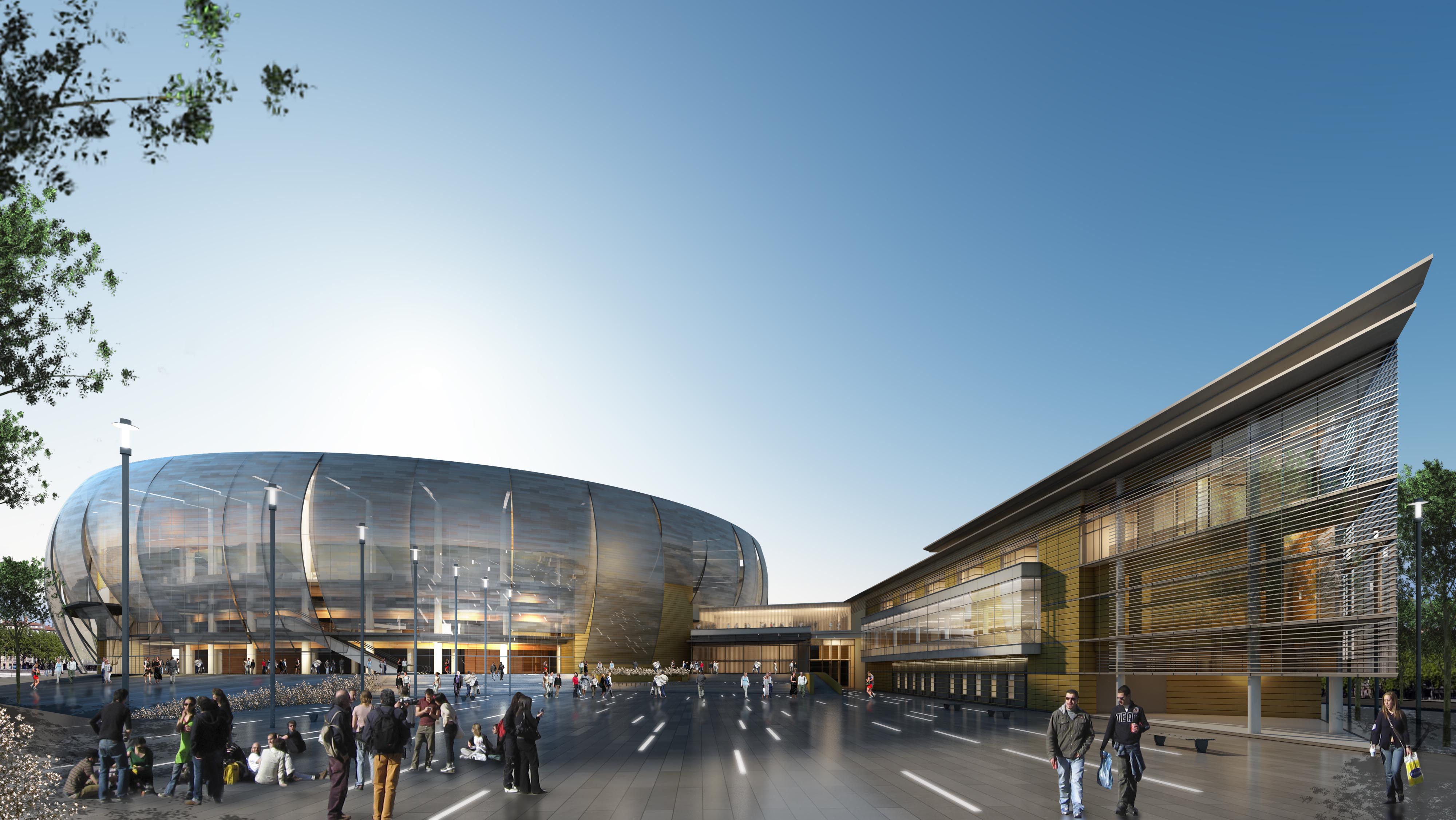 M. Arthur Gensler Jr. & Associates, Inc., referred to as Gensler, is an American design and architecture firm headquartered in San Francisco, California. There are over a thousand architectural firm in the world with most of the best ones found in the country alone. Gensler is one of the top earners, being paid millions upon millions a year with ambitious and beautiful projects (earning $1 billion in revenue in 2014). They have firms abroad in places like Indonesia and China, wherein they too contribute to the company's growing net worth and success throughout the years. We'll look back and review the Top 100 Architecture Firms in the US. Check San Francisco Architectural photographer
LS3P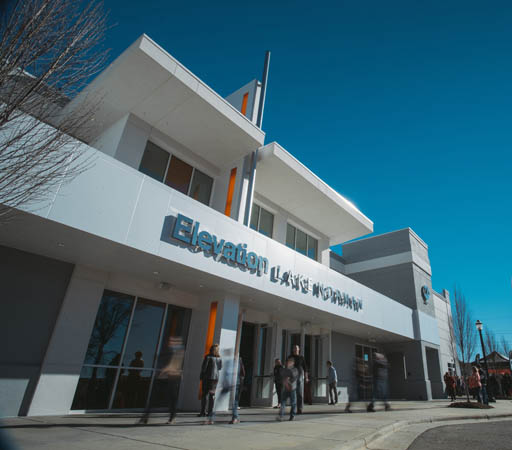 LS3P's motto is to constantly be client driven, working around the clock tying the designs and ideas their clients and merging it with their own signature looks.
Davis Brody Bond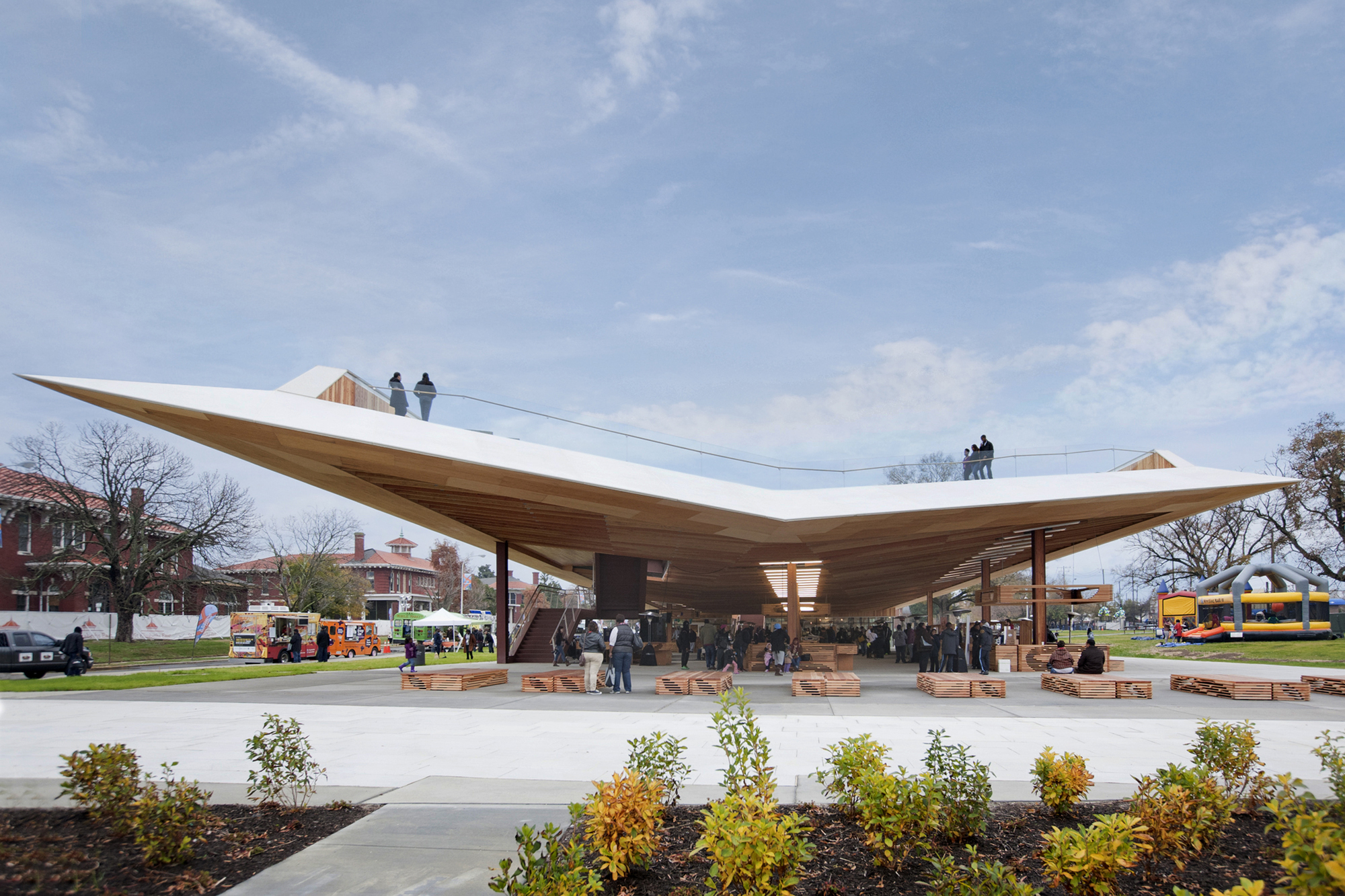 Davis Brody Bond is a US architectural firm headquartered in New York with additional offices in Washington, DC. and São Paulo, Brazil
HNTB Cos.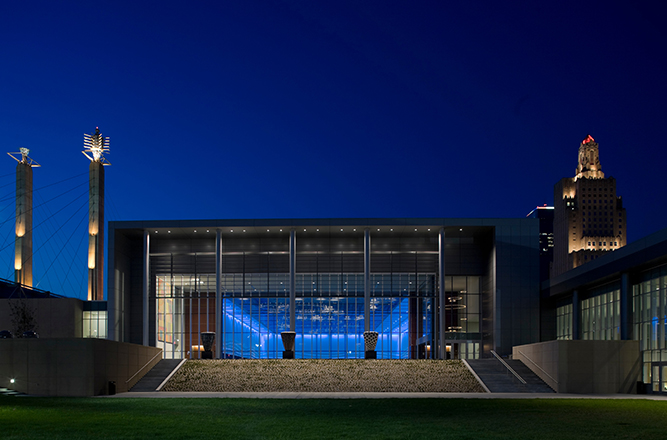 HNTB Corporation is an employee-owned infrastructure solutions firm. With more than a century of service, HNTB understands the life cycle of infrastructure and addresses clients' most complex technical, financial and operational challenges.
Moseley Architects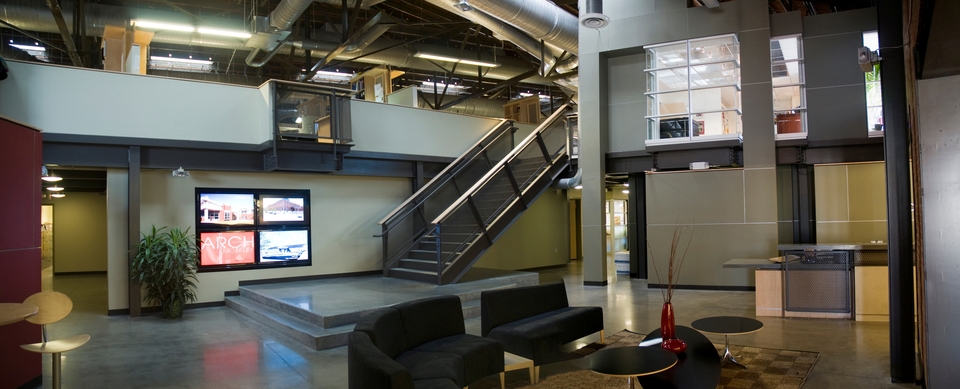 Moseley Architects provides comprehensive professional architectural, engineering, and interior design solutions to clients seeking responsive and reliable facility planning and design services, as well as specialized expertise.
CBT/ Childs Bertman Tseckares Inc.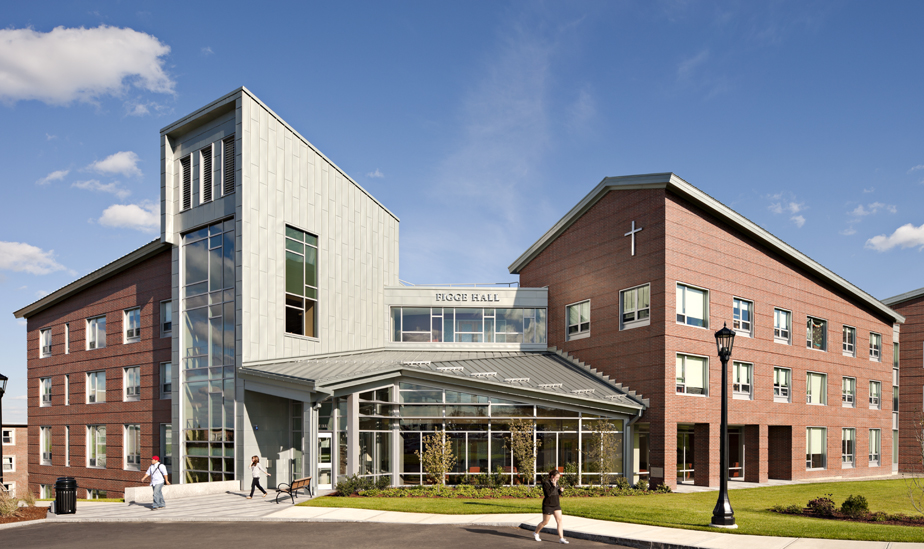 Childs Bertman Tseckares Inc. or CBT is an international design architectural firm headquartered in Boston. The firm was established in 1967 by Maurice Childs, Richard Bertman and Charles Tseckares.
MulvannyG2 Architecture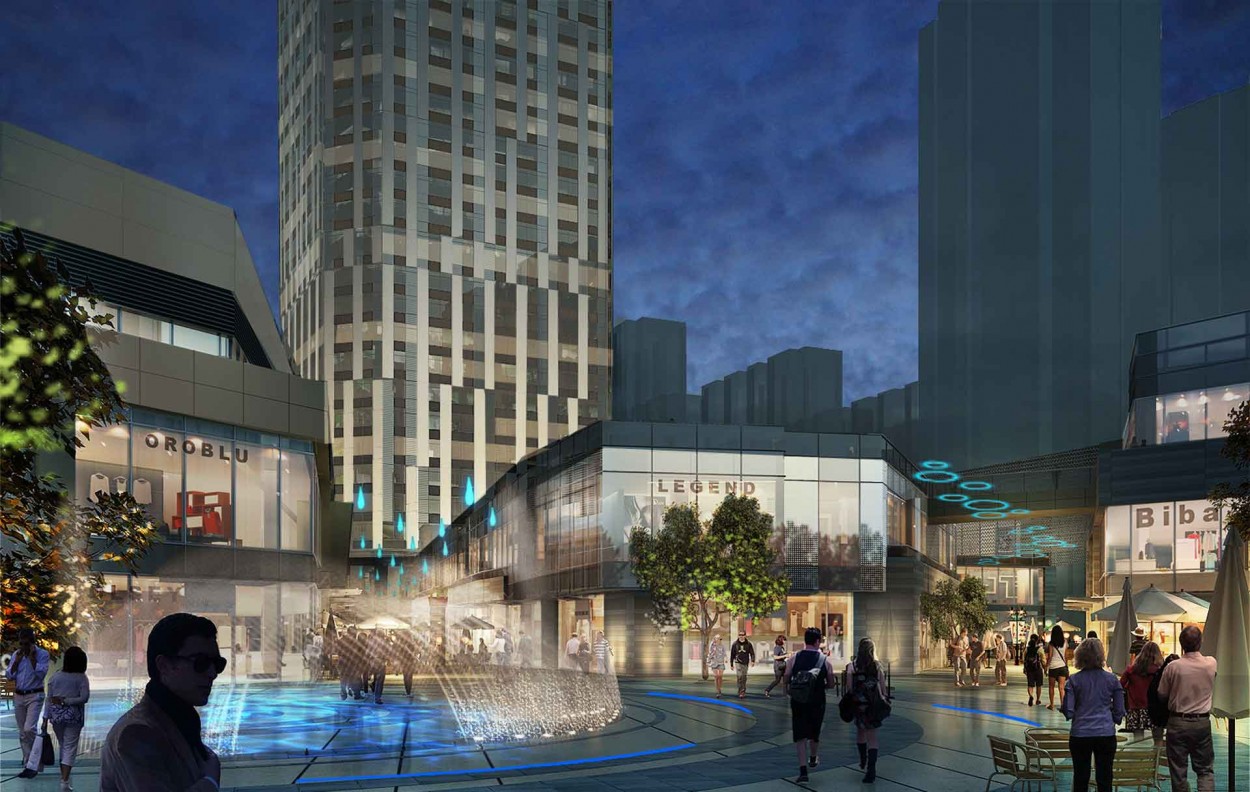 MulvannyG2 Architecture is a U.S.-based architecture firm headquartered in Bellevue, Washington. MulvannyG2 is ranked among the 50 largest architectural firms and top two retail designers in the world.
Lionakis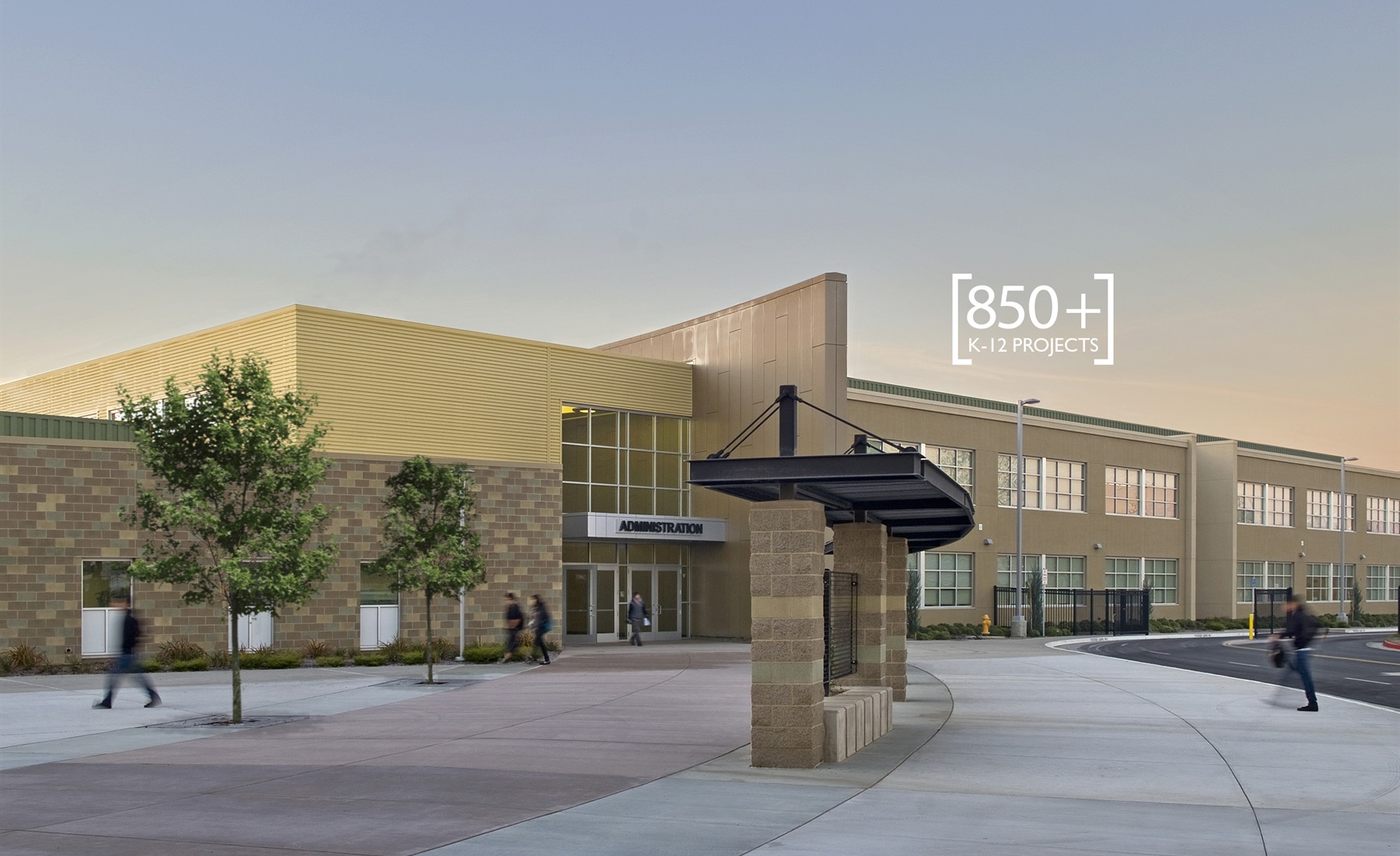 Lionakis is a multi-disciplined design firm – architecture, engineering, planning, interiors, graphics, and sustainability – that is focused on delivering high-quality and inspirational projects in several core markets, including Civic, Commercial, Education, and Healthcare.
Harley Ellis Devereaux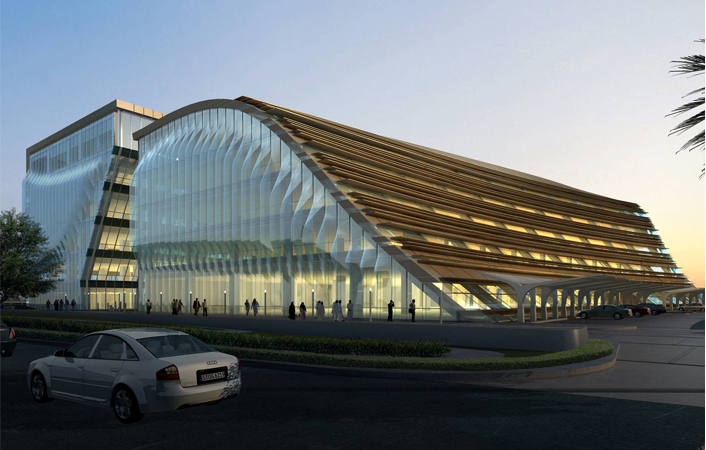 Harley Ellis Devereaux is an architecture and engineering firm based in Southfield, Michigan with offices in Southfield, Michigan, Chicago, Illinois, Los Angeles, San Diego and San Francisco, California
Niles Bolton Associates Inc.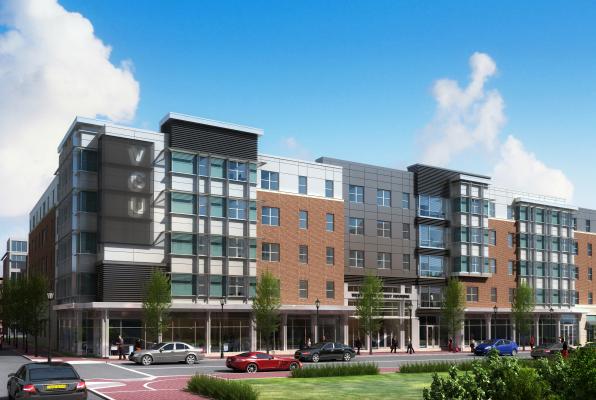 Niles Bolton Associates is a US-based design firm providing architecture, planning, landscape architecture and interior design services. The company is based in Atlanta, Georgia, with offices in Alexandria, Virginia and San Jose, California. The company was founded by G. Niles Bolton in 1975 in Atlanta. Niles Bolton Associates provides services for the residential, commercial, retail, transportation and urban design markets.
Little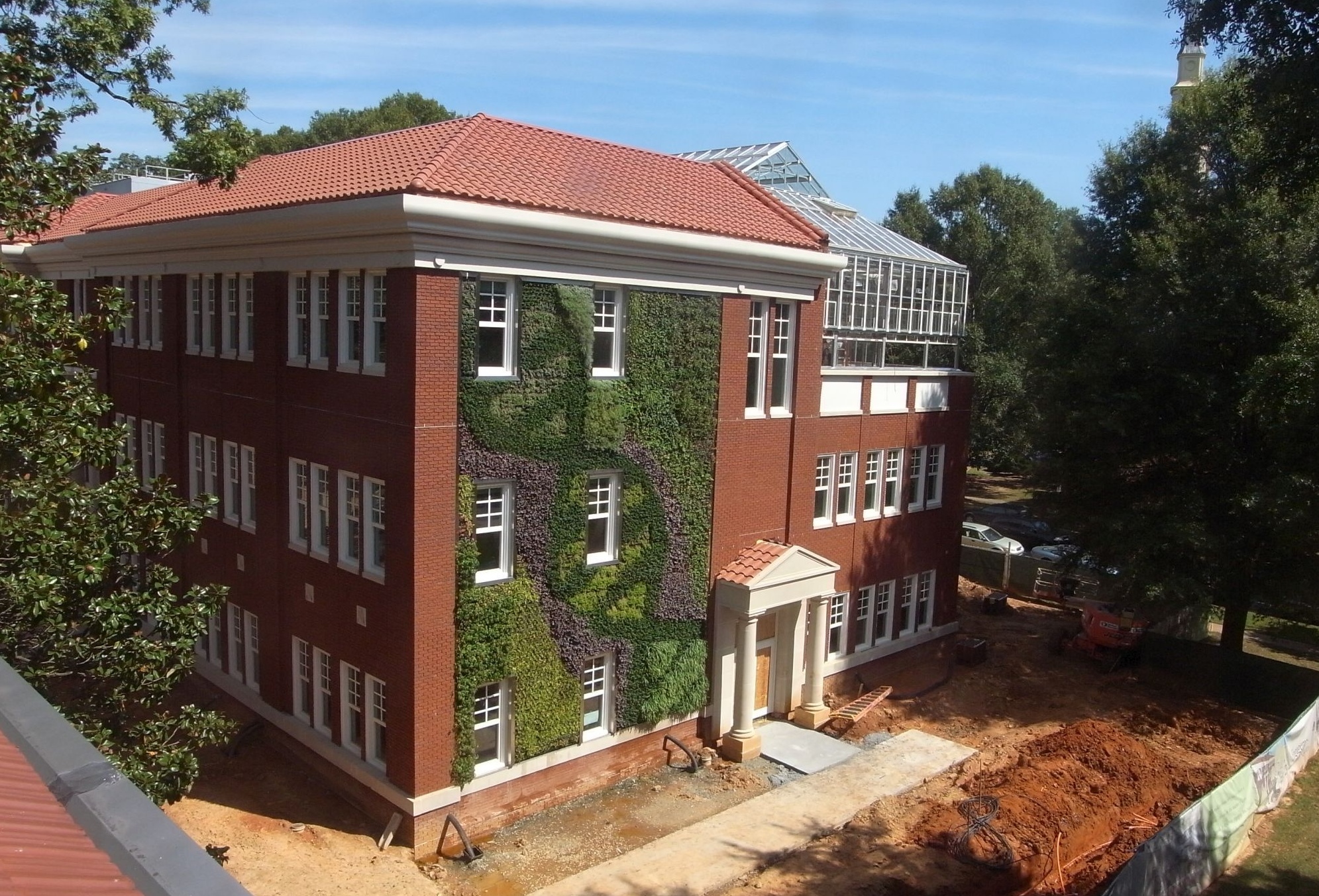 They believe that the collaboration of diverse people from many fields of design is a powerful source of breakthrough ideas. That's why they're committed to building an increasingly diverse firm, made up of people with different areas of expertise, from different cultures and generations, with different talents, experiences and passions – because they believe that it is at those intersections where the next great ideas will emerge.
Cannon Design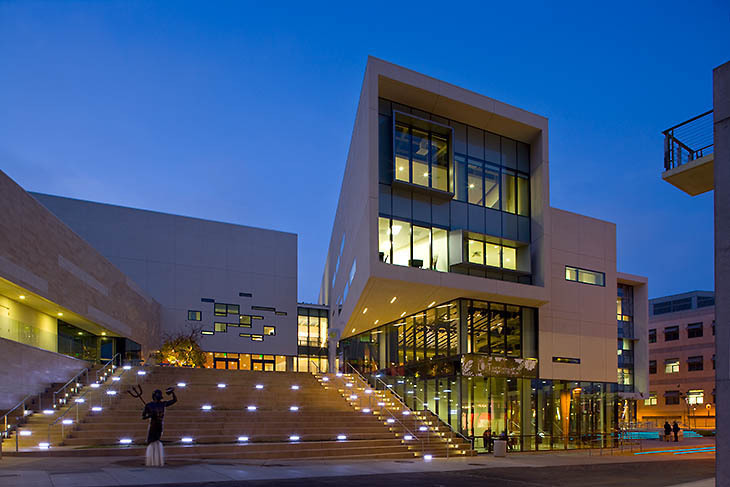 Cannon Design is an award-winning, full service architecture, engineering and interior design firm specializing in healthcare, education and corporate commercial facilities.
Bergmann Associates Inc.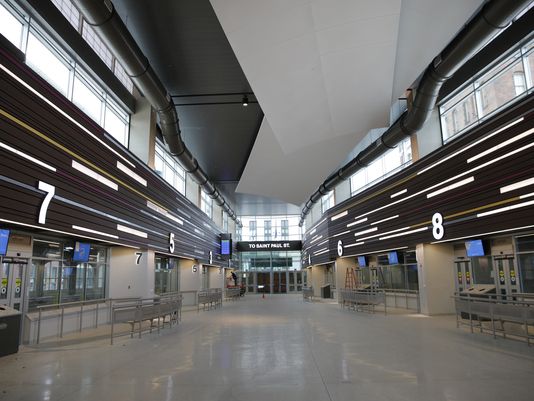 Bergmann Associates is a progressive, forward-thinking architecture / engineering design firm with three decades of success providing multi-disciplinary services to clients throughout the United States. Headquartered in Rochester, NY, Bergmann has 13 U.S. offices and 375 professional and technical staff featuring talented structural, civil, environmental, mechanical, electrical, industrial and traffic engineers as well as planners, architects, interior designers, landscape architects, and 3D Design specialists.
SSOE Group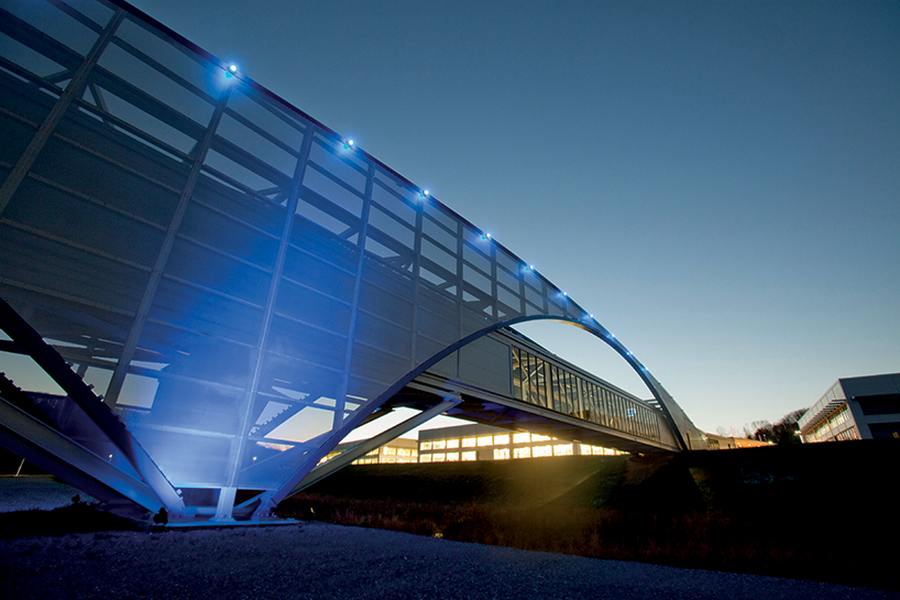 With more than 20 offices around the world, SSOE is known for making its clients successful by saving them time, trouble, and money. Over the company's 65-plus year history, it has earned a reputation for providing quality project solutions to chemical, semiconductor, solar / photovoltaic, power, automotive, glass, healthcare, food and consumer products, and science and technology industries. SSOE has completed projects in more than 30 countries.
Parkhill, Smith & Cooper Inc.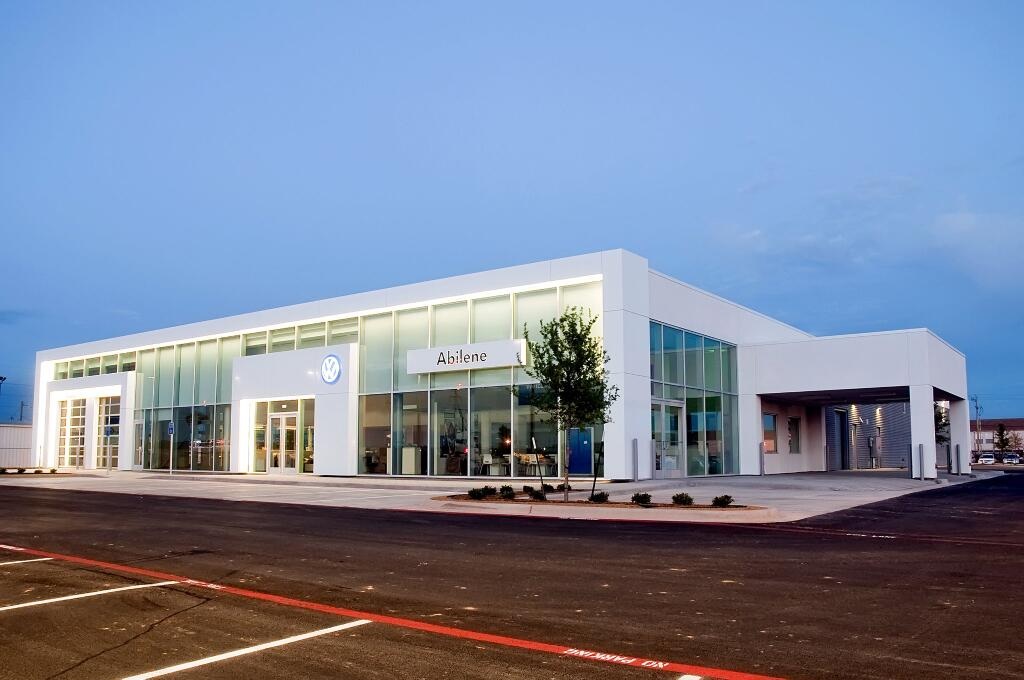 Parkhill, Smith & Cooper (PSC) is a full-service design firm that provides engineering and architectural services primarily in the public sector or with public entities, such as municipal infrastructure, education, healthcare and transportation. Established in 1945 in Lubbock, today PSC's office locations also include Abilene, Amarillo, Austin, El Paso, Midland/Odessa and Las Cruces.
Moody Nolan Inc.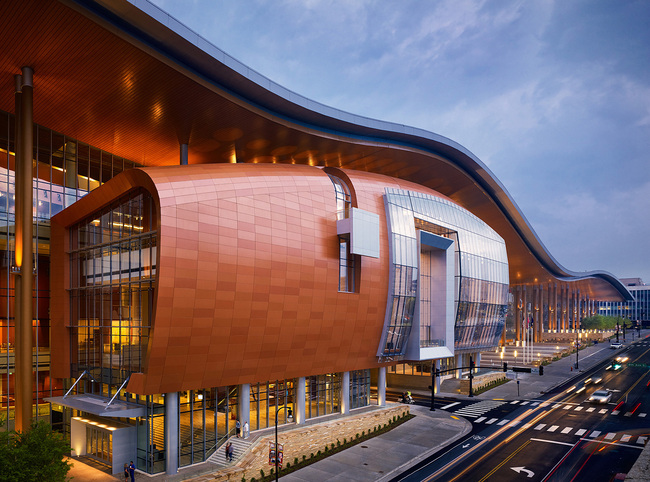 For more than 30 years, national design firm Moody Nolan has been considered a leader in industry best practices and client satisfaction. Founded in 1982 by Curtis J. Moody, FAIA, NCARB, LEED AP, and Howard E. Nolan, PE, the firm has won numerous national awards for its innovative, functional and aesthetically pleasing solutions to achieving client goals.
WD Partners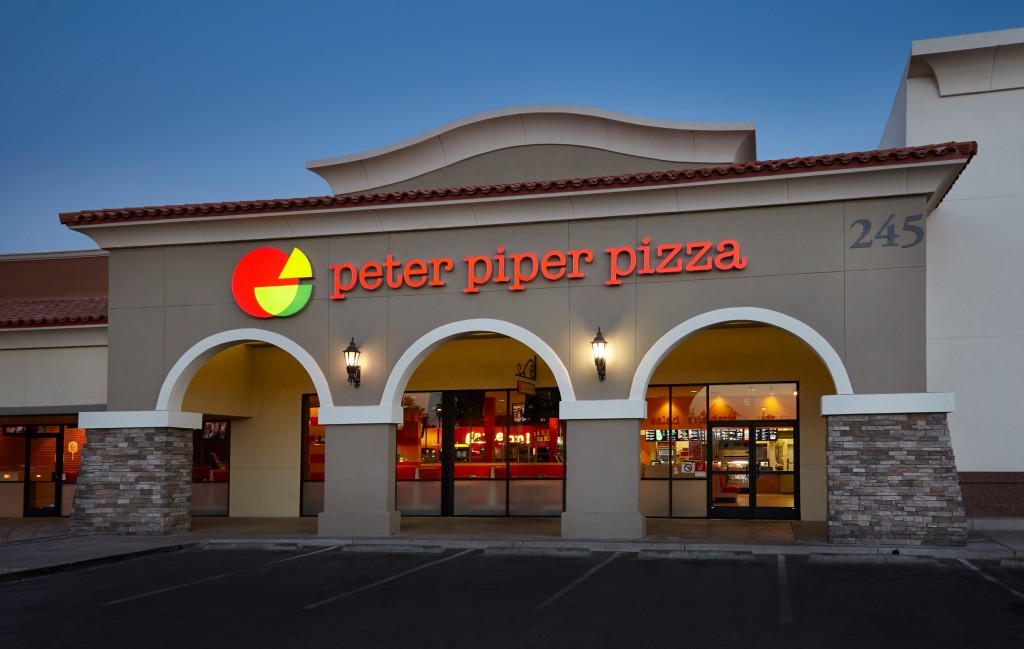 WD Partners started as an architecture firm focusing on multi-unit restaurant and retail spaces.
Kaplan McLaughlin Diaz (KMD)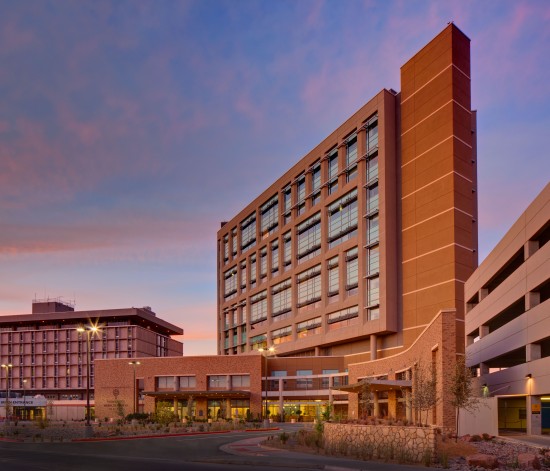 KMD is an idea firm with a deep passion for great architecture. Founded in a culture of inquiry we dream out loud asking, "Now, what if…?" These outspoken dreams blur the boundaries of immense creativity and optimistic reality.
Fentress Architects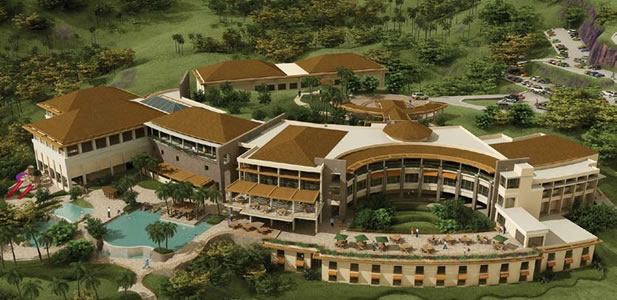 Fentress Architects is an international design firm known for iconic large-scale public architecture such as airports, museums, university buildings, convention centers, laboratories, and high-rise office towers.
URS Corp.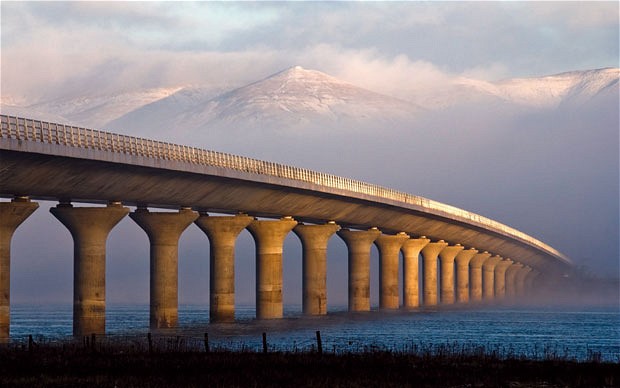 URS Corporation was an engineering, design, and construction firm and a U.S. federal government contractor.
Huitt-Zollars Inc.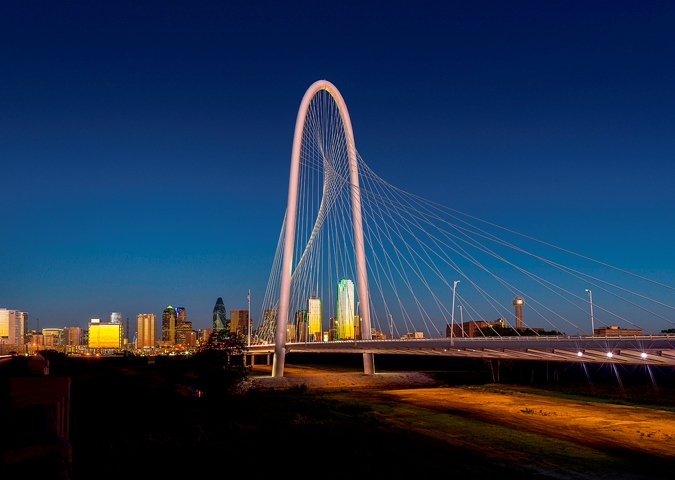 Huitt-Zollars is a full-service Engineering / Architecture / Construction Management organization with offices in major cities throughout the United States.
Good Fulton & Farrell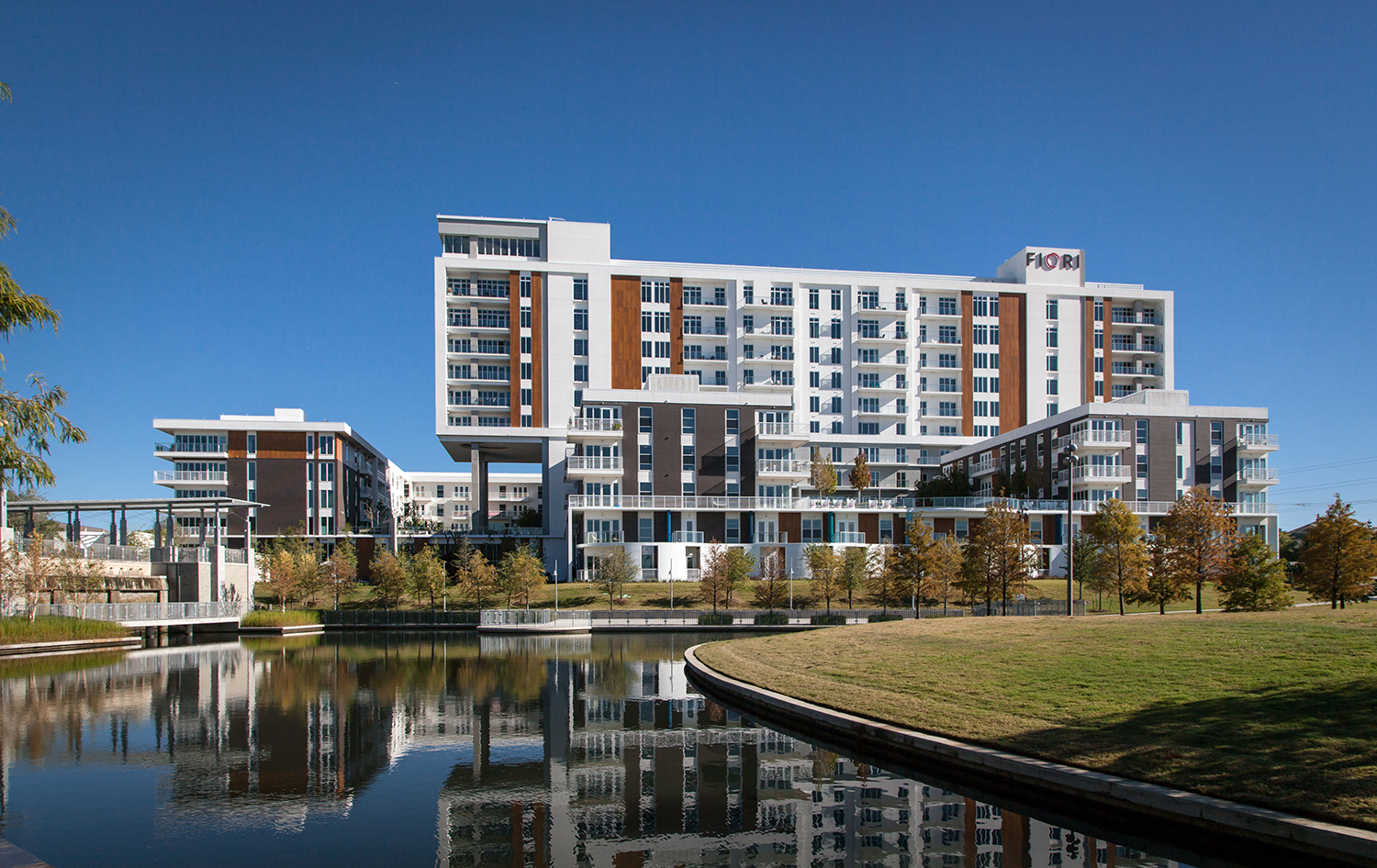 Good Fulton & Farrell is an award-winning multi-disciplinary design firm based in Dallas with a record of success that began with our founding in 1982.
Bechtel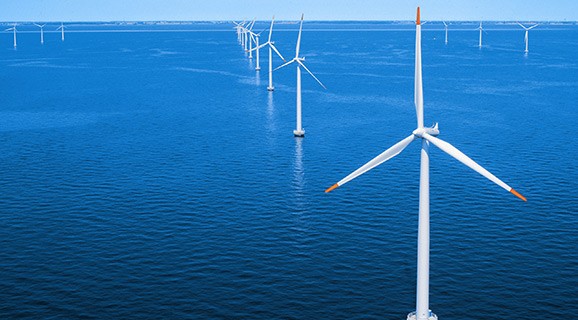 Bechtel Corporation is the largest construction and civil engineering company in the United States, ranking as the 4th-largest privately owned company in the United States. Its headquarters are in the South of Market, San Francisco
Dewberry

Full service design firm providing architectural services to criminal justice, commercial, industrial, healthcare and government markets.
FXFOWLE Architects
FXFOWLE is an architectural, interiors and planning firm committed to innovative design inspired by urbanism, technology and sustainable strategies. The basis of the firm's work is a collective, rigorous exploration of fit and form, driven by ideas about function, place, the form-making process and the role of design in human settlement. FXFOWLE's award-winning portfolio of projects spans the globe and addresses a range of scales and typologies.
Solomon Cordwell Buenz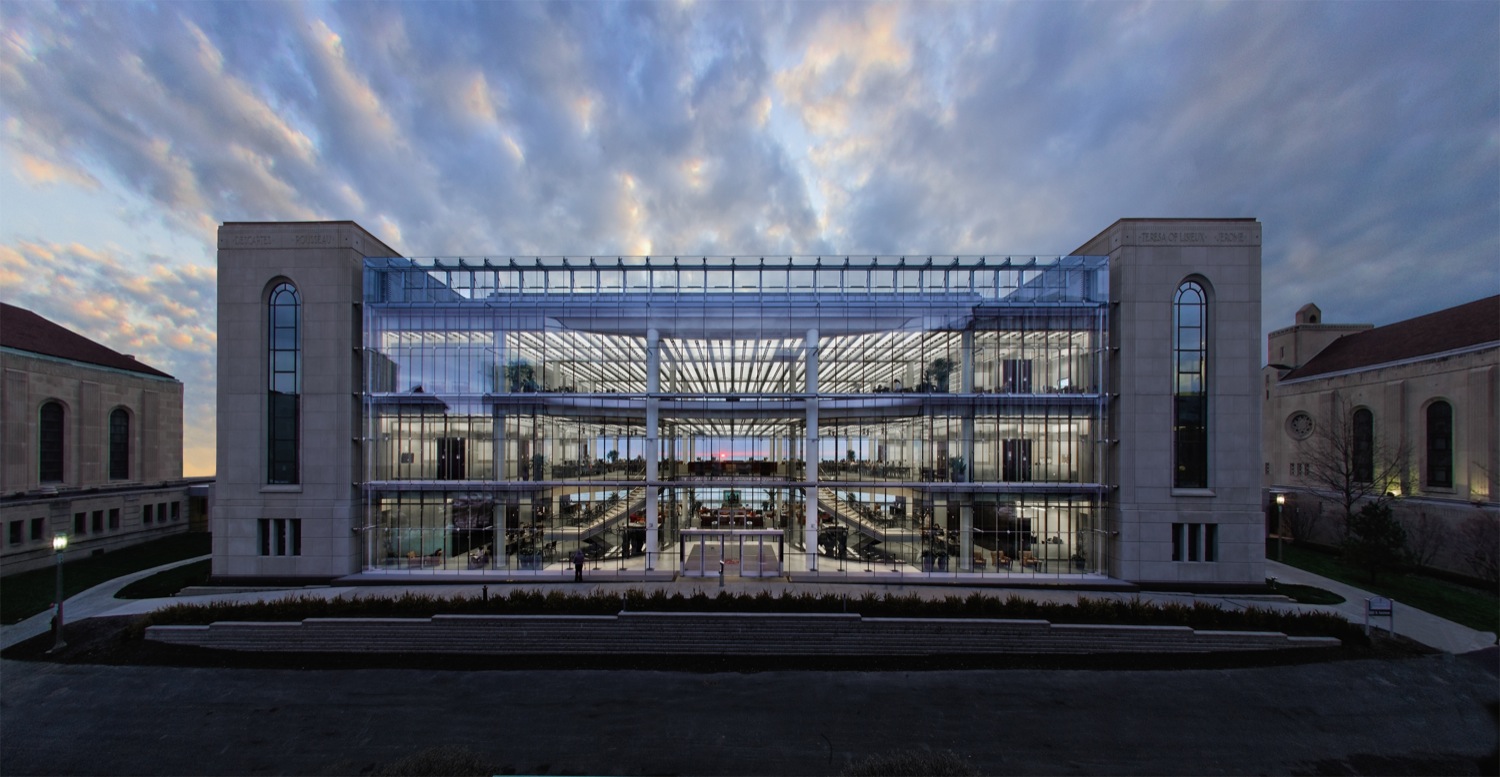 Solomon Cordwell Buenz (SCB) is an award winning architecture, interior design and planning firm with offices in Chicago and San Francisco.
Callison
Callison is an international architecture firm based in Seattle, Washington. Callison was founded by Tony Callison in 1975 and now has 800 employees around the world.
Clark Nexsen PC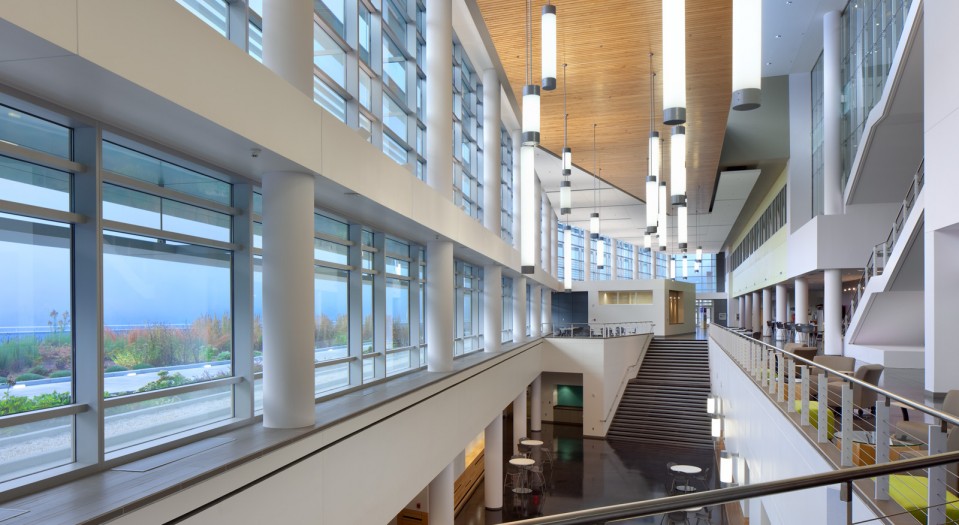 International architecture and engineering firm specializing in retail, offices, industrial, recreation, colleges, universities, healthcare, and inspections.
Array Architects Inc.

Since 1983, Array Architects has been recognized as one of the nation's leaders in the design of healthcare facilities and offers a full complement of knowledge-based services including planning, architecture, interior design and advisory services from our six office locations.
Ware Malcomb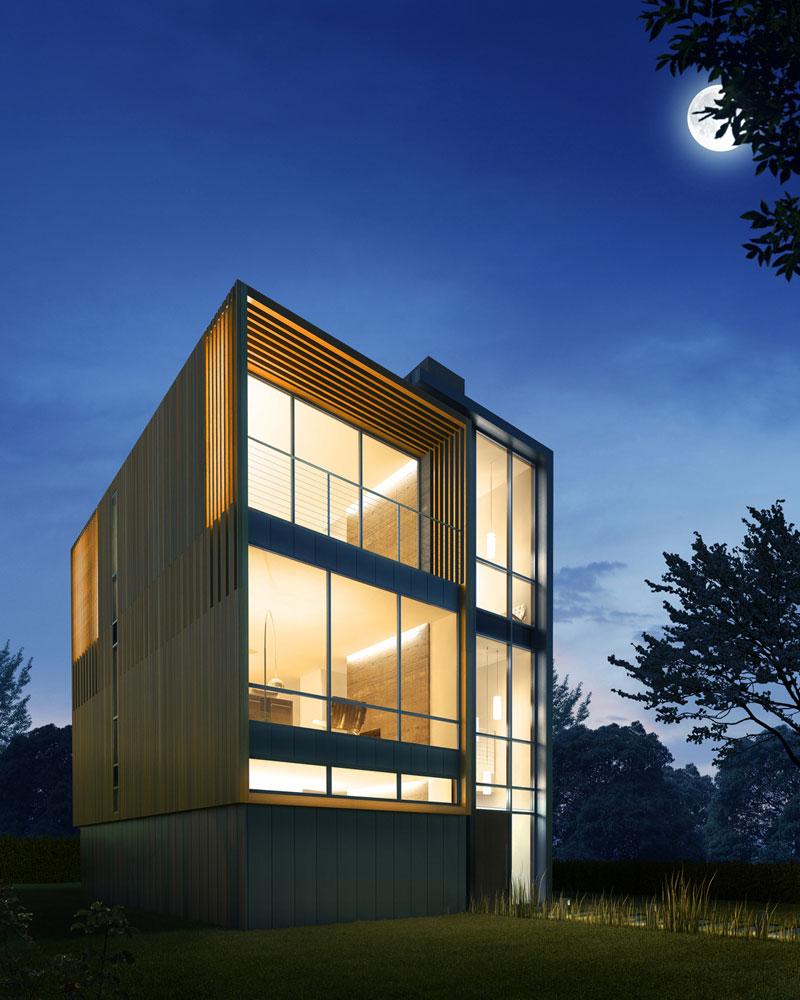 Founded in 1972, Ware Malcomb is an international award-winning design firm providing architecture, planning, interior architecture and design, civil engineering and graphic design services to clients throughout North America and beyond.
CO Architects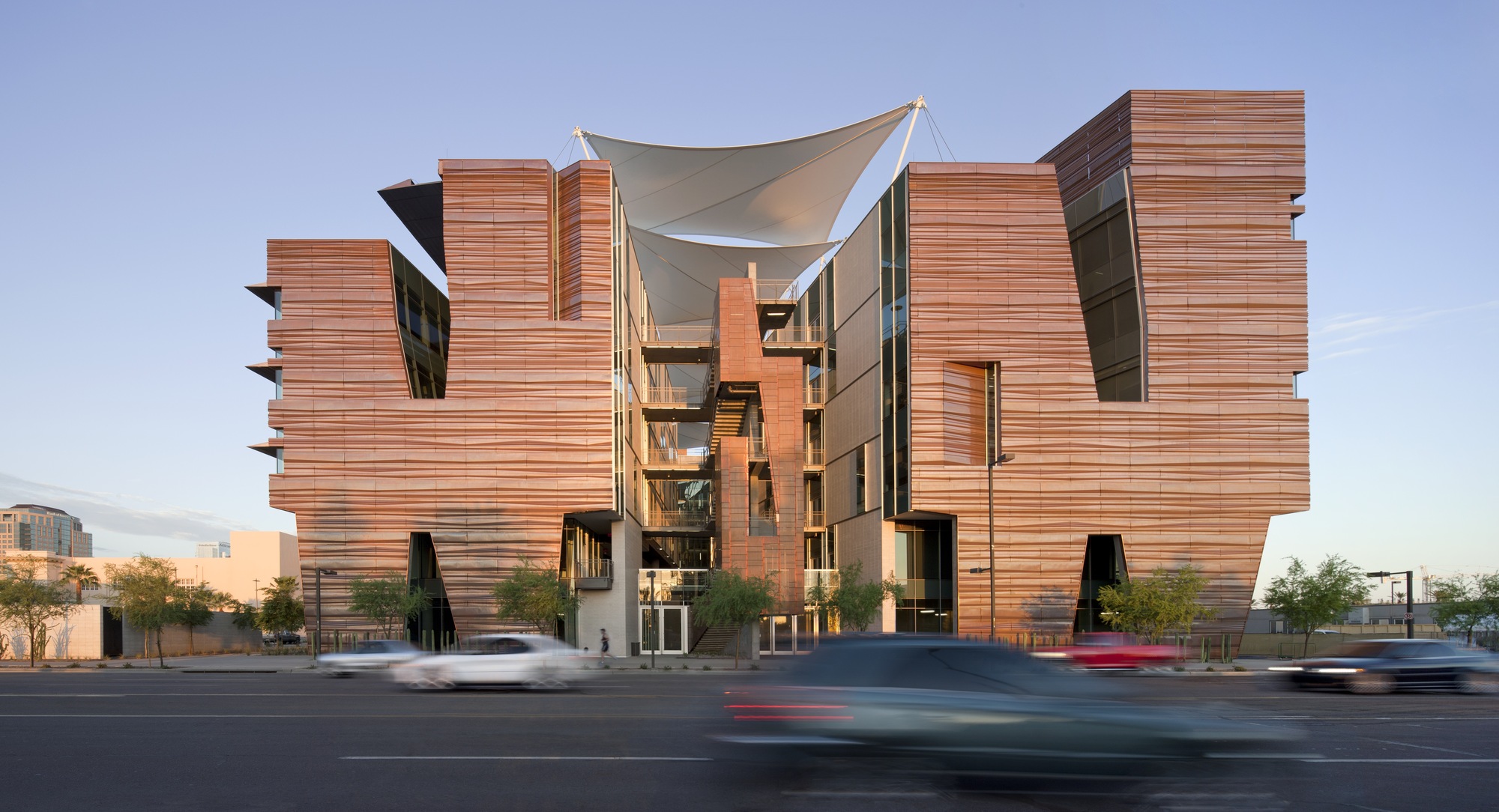 CO Architects was founded in 1986 as a regional office of Anshen + Allen that became an autonomous office a decade later. Its guiding principle is that technical systems, planning, documentation, and project management are critical to design.
Kohn Pedersen Fox Associates PC
Kohn Pedersen Fox Associates is a noted architecture firm which provides architecture, interior, programming and master planning services for clients in both the public and private sectors.
Page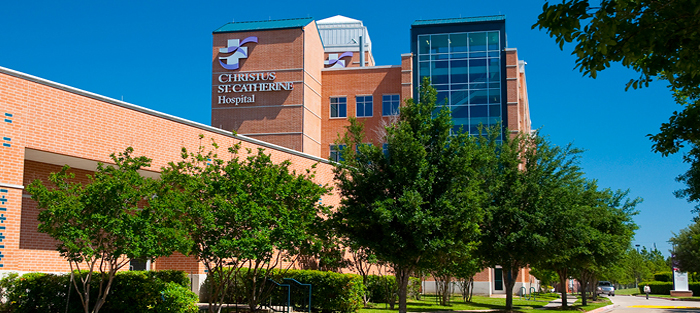 With over a century of history, Page is one of the lead architect firms in the country whose project has included homes, hospitals, schools and so much more.
Skidmore Owings & Merrill LLP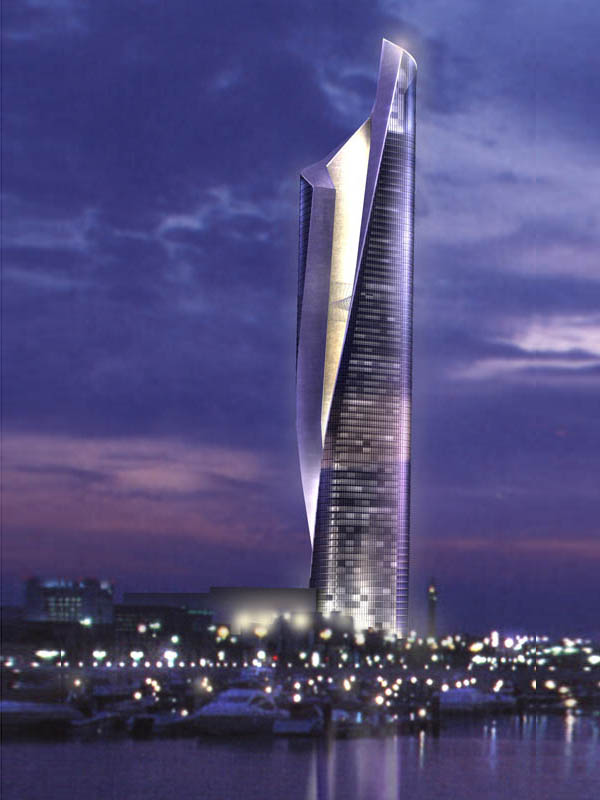 Skidmore, Owings & Merrill LLP is an American architectural, urban planning, and engineering firm. It was formed in Chicago in 1936 by Louis Skidmore and Nathaniel Owings; in 1939 they were joined by John O. Merrill.
Perkowitz+Ruth Architects

An established international architectural practice with the entrepreneurial spirit of agile focused studios.
Davis Partnership Architects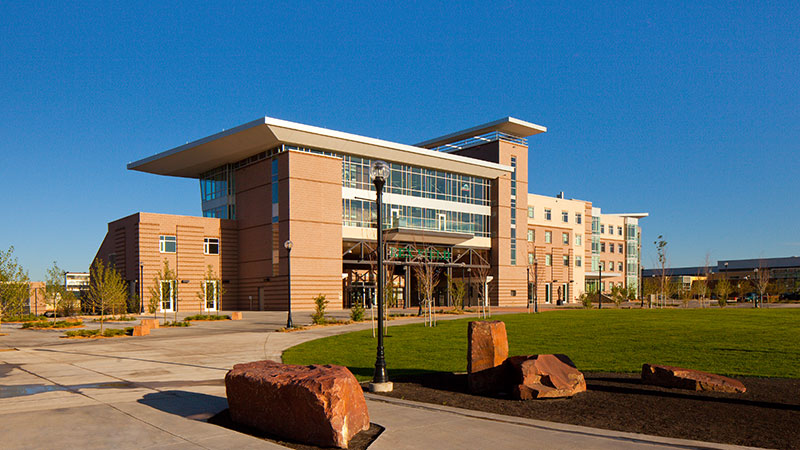 Davis Partnership Architects provides comprehensive project planning, design and management services to institutional, corporate, governmental and private clients. As one of the largest, most prominent multi-disciplinary architectural firms in the Rocky Mountain West their professional staff offers a full scope of architectural services as well as planning/urban design, landscape architecture, interior design, tenant development and environmental graphics/signage.
Ayers Saint Gross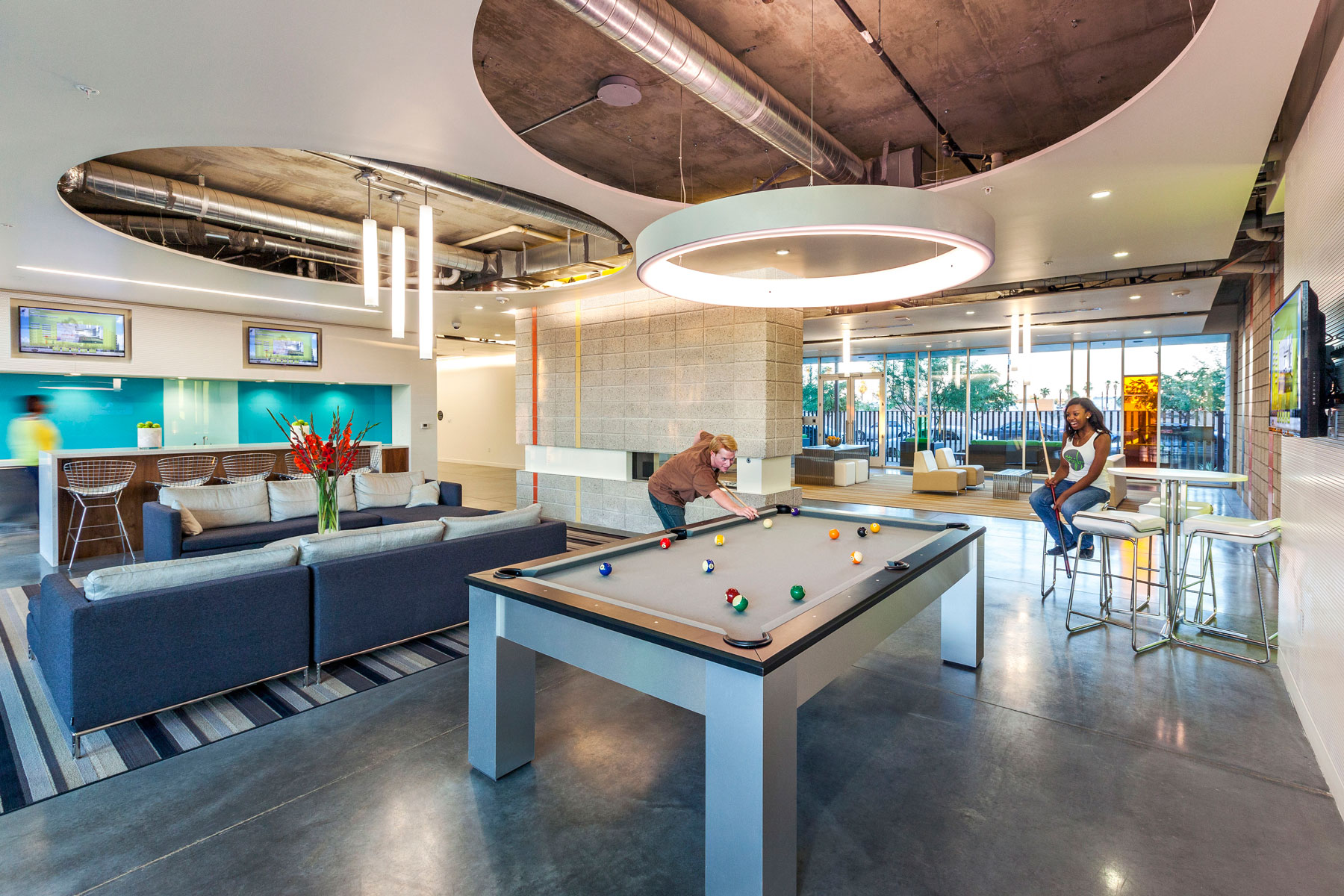 Ayers Saint Gross, Architects and Planners is an architectural firm in the Maryland, U.S. specializing in master plans and building designs for higher education institutions.
Payette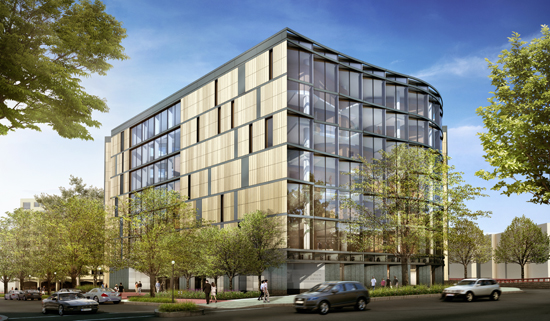 Payette's work focuses on technologically and programmatically complex building types for science and healthcare.
EYP Architecture & Engineering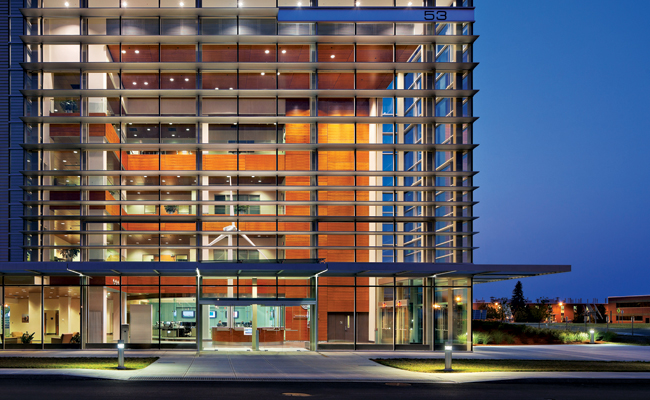 EYP is a global provider of comprehensive building design, research, and related consulting services to a broad range of markets including education, government, corporate, and healthcare.
Steinberg Architects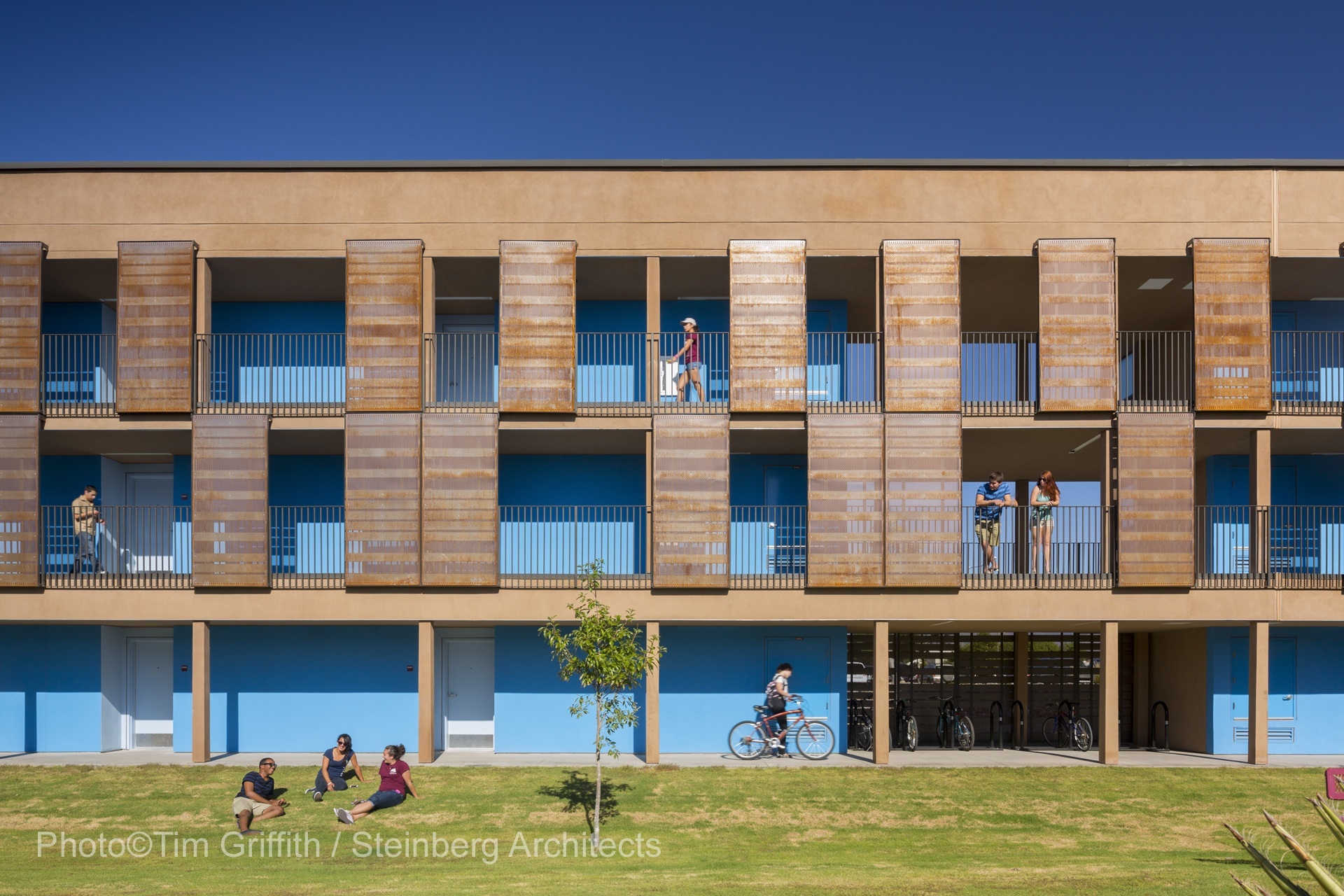 Steinberg, headquartered in Los Angeles, is an international design practice founded in 1953 by Silicon Valley architecture pioneer Goodwin Steinberg. With 130 employees across offices also in San Jose, San Francisco and Shanghai, Steinberg shapes environments and creates inspiring places through research, technology and innovation in design.
Studios Architecture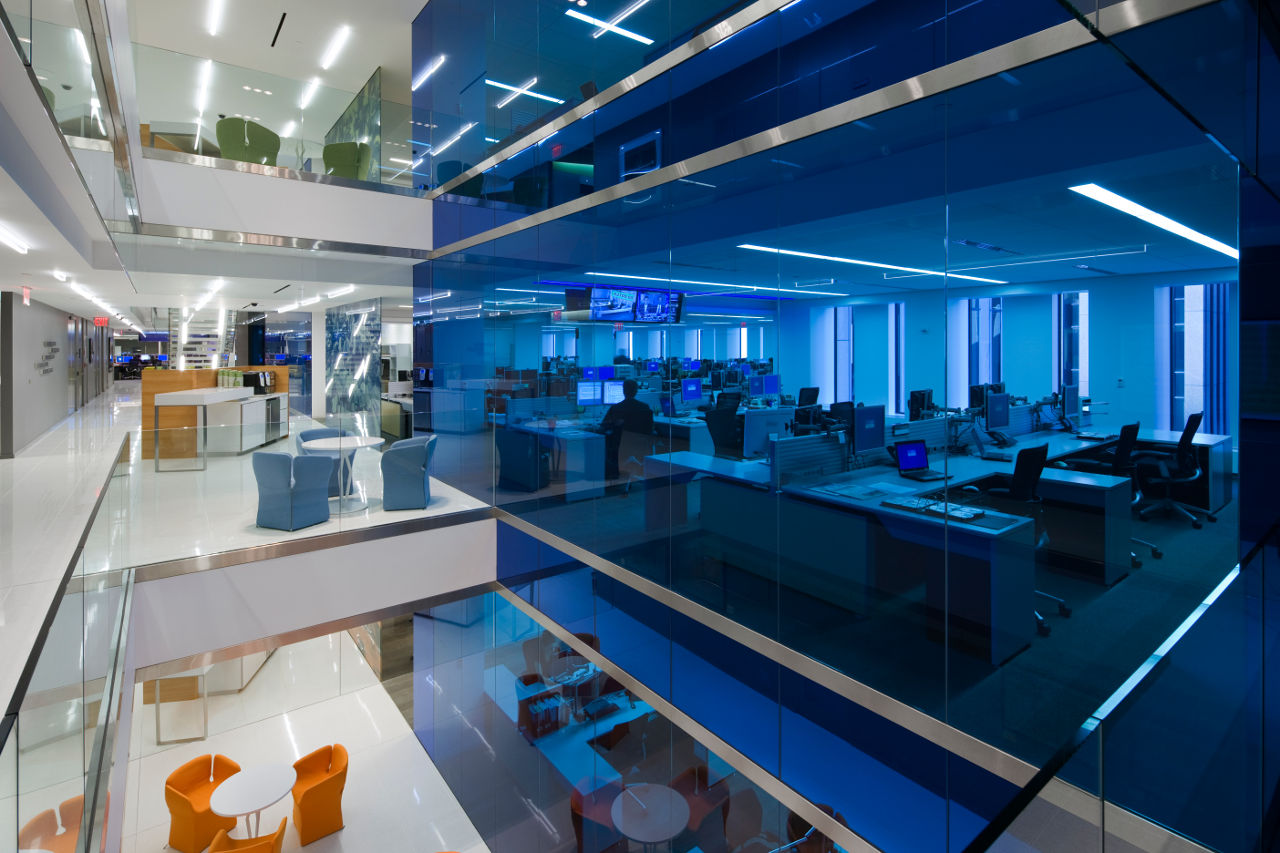 At STUDIOS, they work with our clients to create built environments that express the essence of their organizations. For each project, they seek to choreograph the human experience in a way that is simultaneously pragmatic and inspiring.
FGM Architects Inc.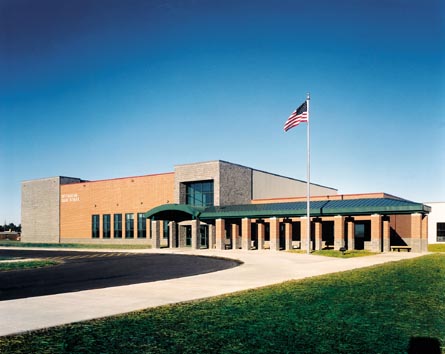 Another architect firm that works with schools, they serve to create places of learning.
Robert A.M. Stern Architects LLP (RAMSA)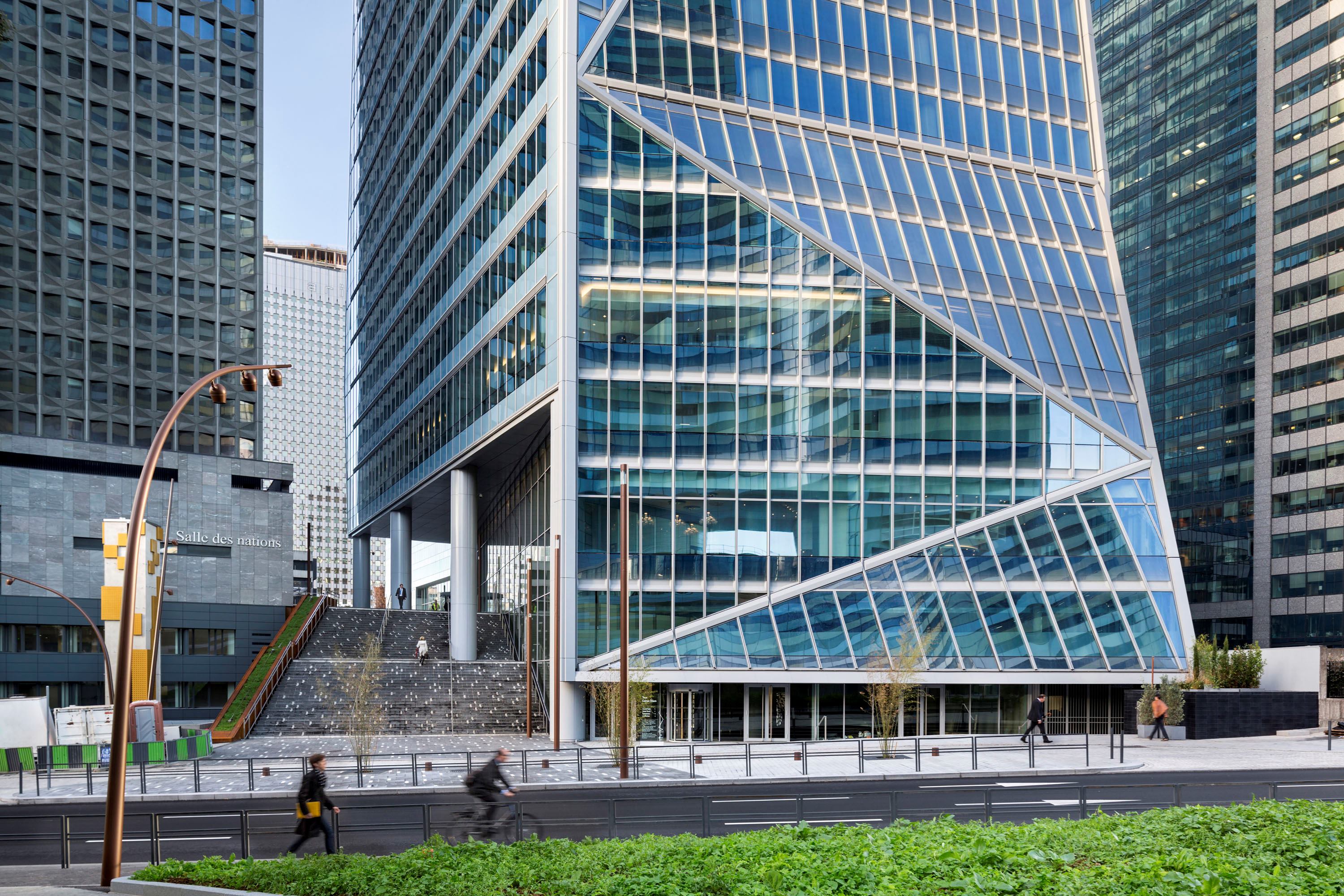 Robert A.M. Stern Architects is a 300-person firm of architects, landscape architects, interior designers, and supporting staff.
RS&H Inc.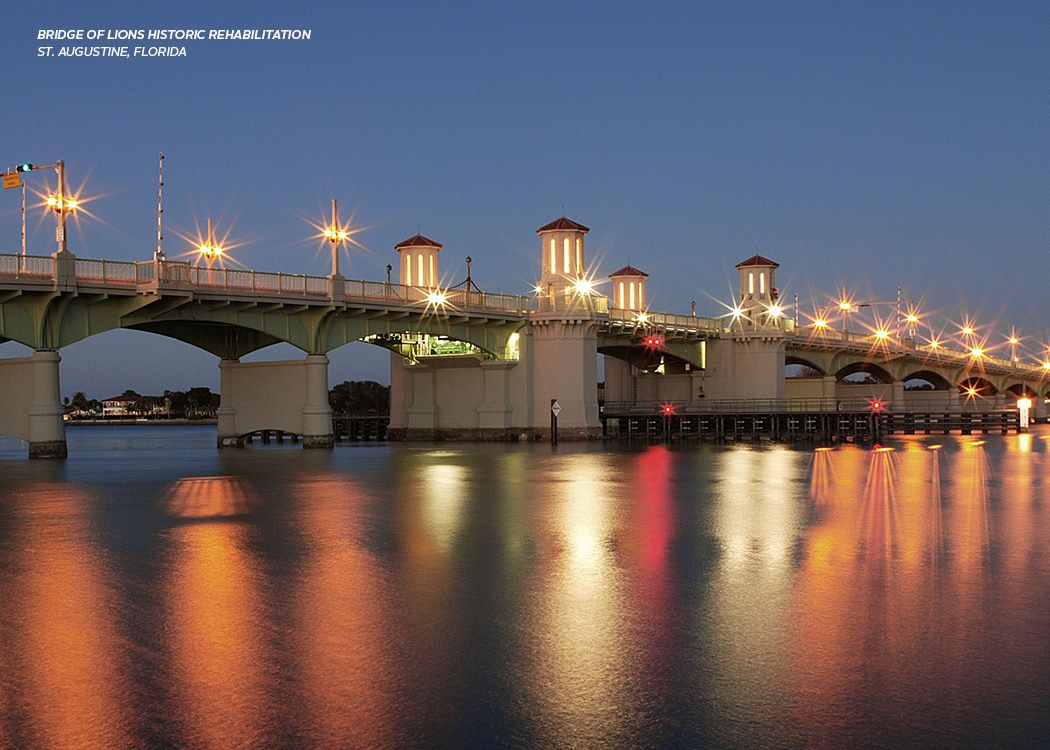 RS&H, Inc. (RS&H) is a facilities and infrastructure consulting firm in the United States. The privately held architectural, engineering, planning, and environmental services corporation is headquartered in Jacksonville, Florida, where they also provide clients with facilities and infrastructure consulting
VOA Associates Inc.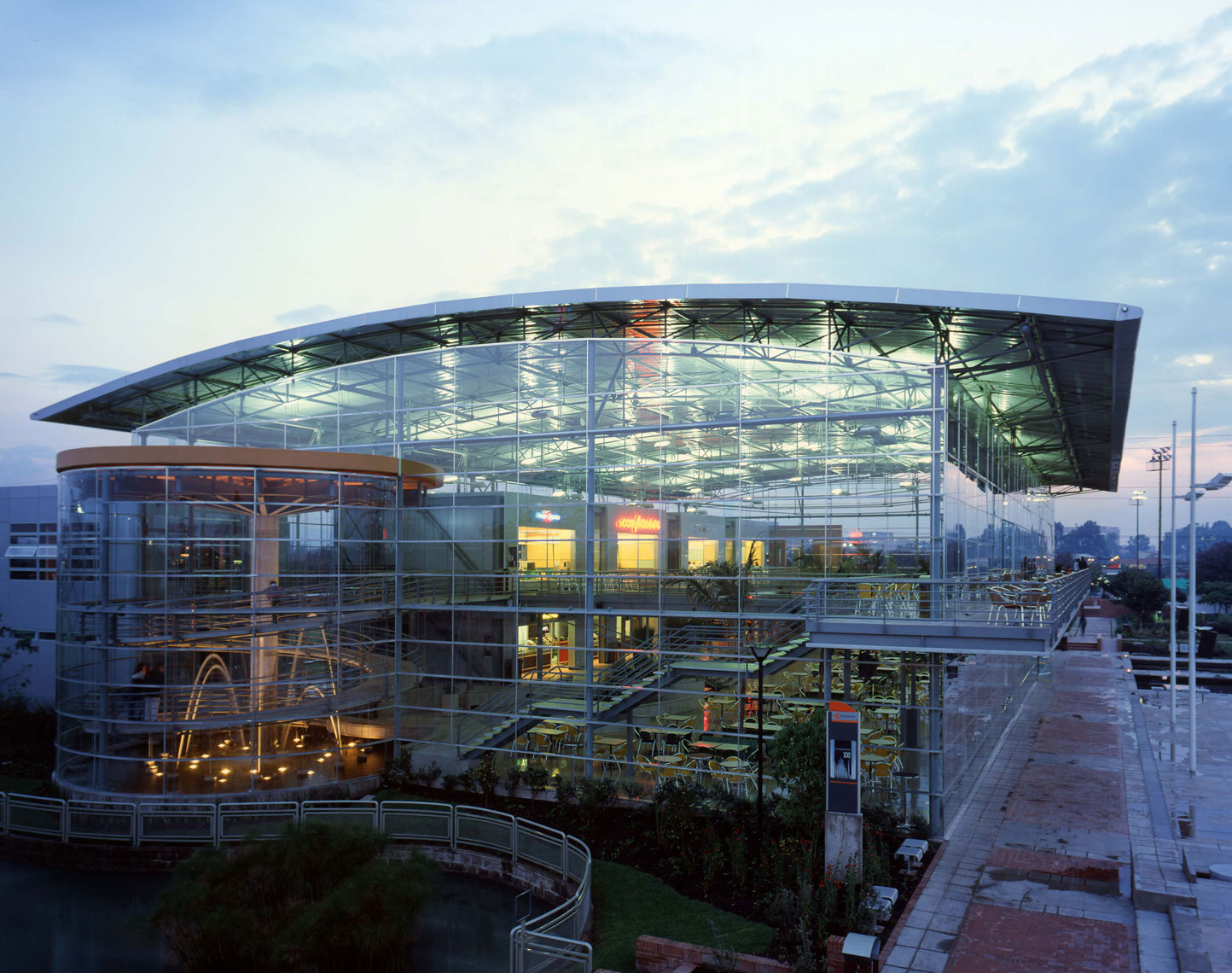 A global architectural design firm, defining spaces with vision and care. We deliver the capabilities of a multinational firm with the personal attention of a boutique studio. By immersing ourselves in each client's culture, we create spaces that tell a meaningful story about the people who bring them to life.
Cooper Carry Inc.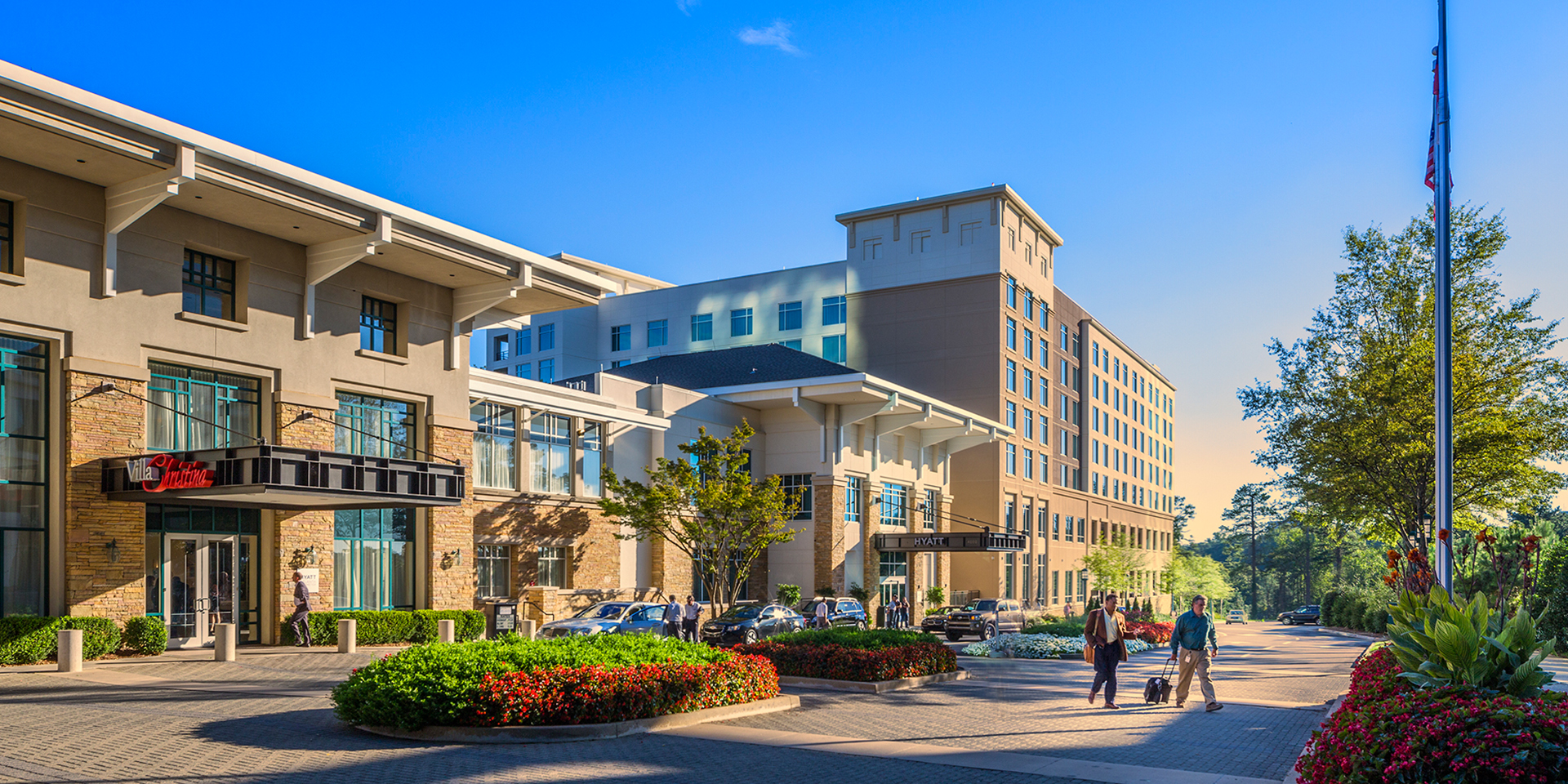 Cooper Carry is a national firm offering Architecture, Environmental Graphic Design, Interior Design, Landscape Architecture, Planning and Sustainability Consulting services.
Beyer Blinder Belle Architects & Planners LLP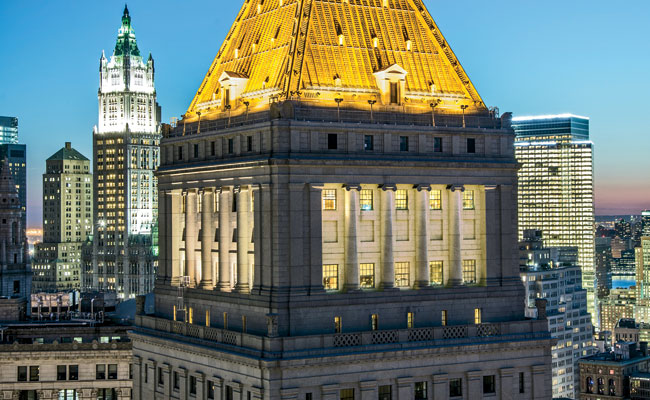 Beyer Blinder Belle Architects & Planners LLP (BBB) is an international architecture firm. It is based in New York City and has an additional office in Washington, DC. The firm's name is derived from the three founding partners: John H. Beyer, Richard Blinder, and John Belle. The three architects met in 1961 while working in the New York office of Victor Gruen. The trio developed a specialty in historic preservation
WATG / Wimberly Allison Tong & Goo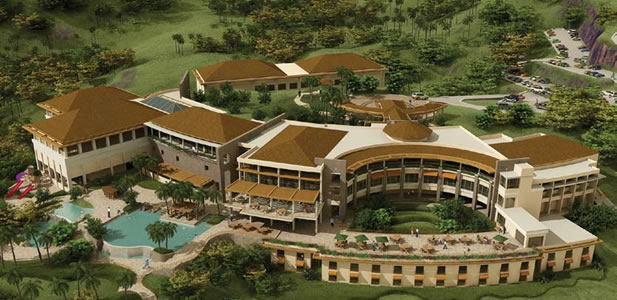 Wimberly, Allison, Tong & Goo, also known as WATG, is an award-winning architectural firm with offices in London, Singapore, Istanbul, Honolulu, Irvine, Los Angeles and New York. They have designed projects in 160 countries across six continents.
PBK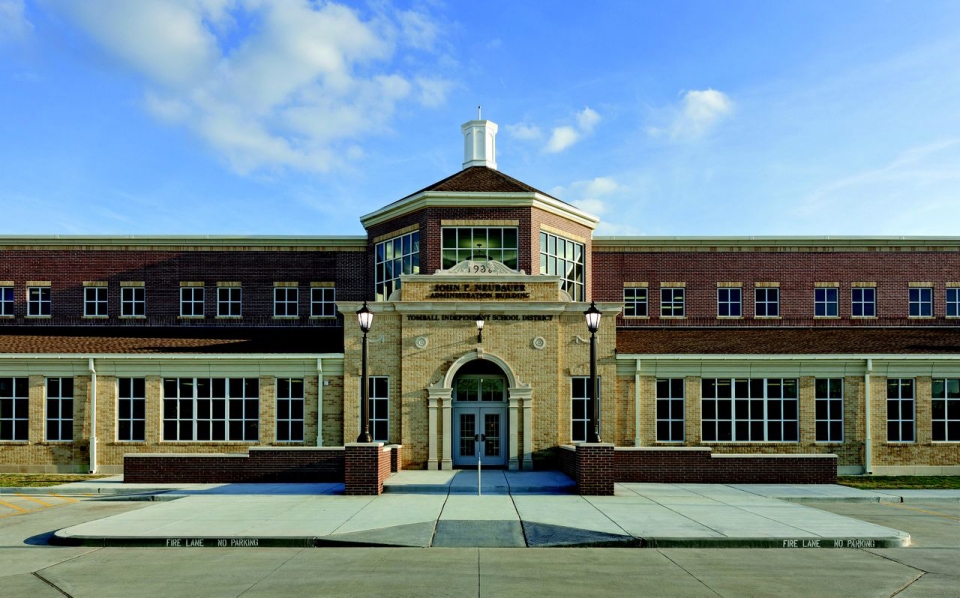 PBK's leadership team consists of veteran architecture and engineering professionals who possess an average firm tenure of more than 15 years.
Burns & McDonnell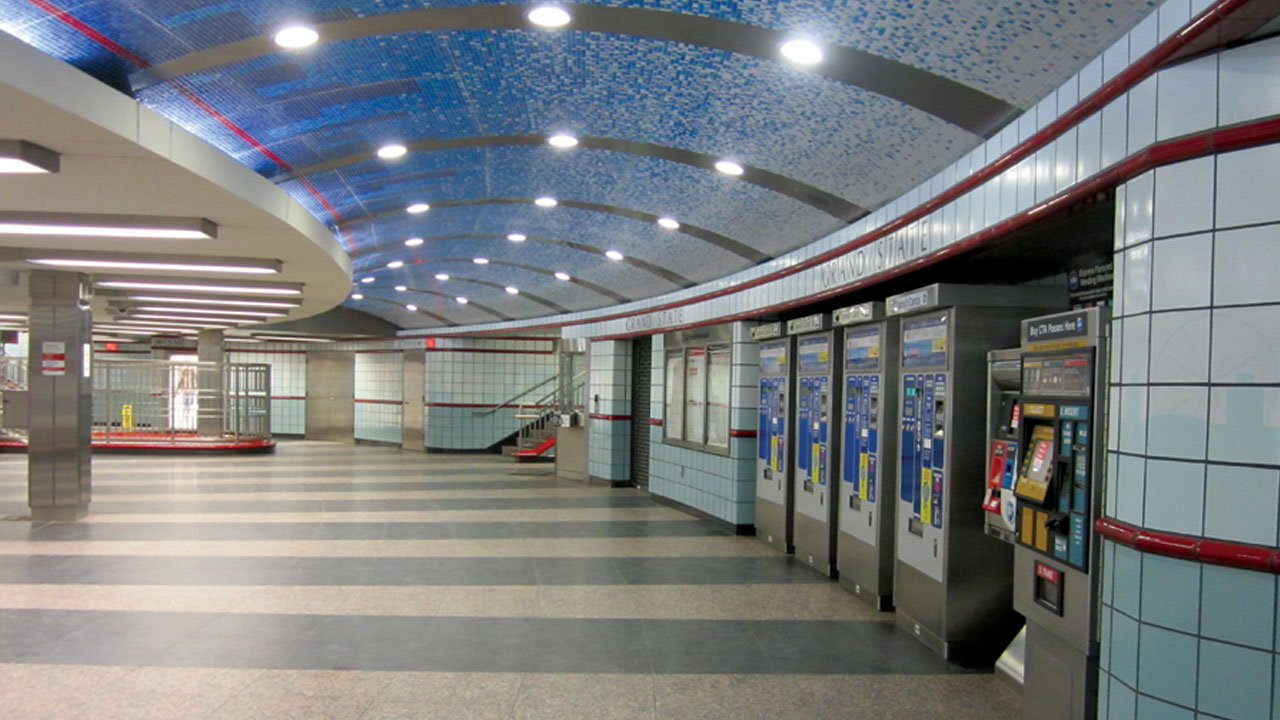 Burns & McDonnell is an engineering design firm headquartered in Kansas City, Missouri. Burns & McDonnell is one of the leading design firms in the United States
BWBR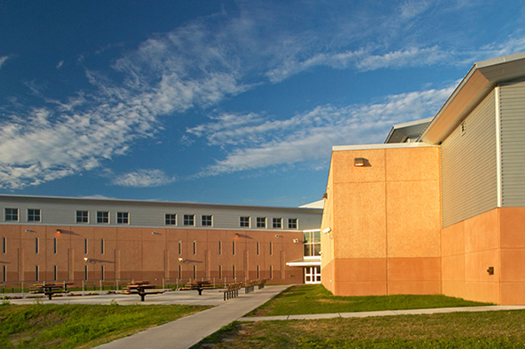 They have built a team of professionals whose skill, vision and passion for detail make them unique, and who remain committed to developing strong relationships with their clients, partners and the communities they serve.
Leo A Daly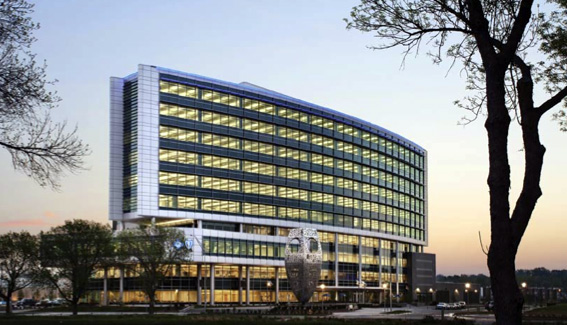 Established in 1915, LEO A DALY is an international architecture, planning, engineering, interior design, and program management firm. The firm's portfolio includes projects in 87 countries, all 50 states, and the District of Columbia.
SmithGroup JJR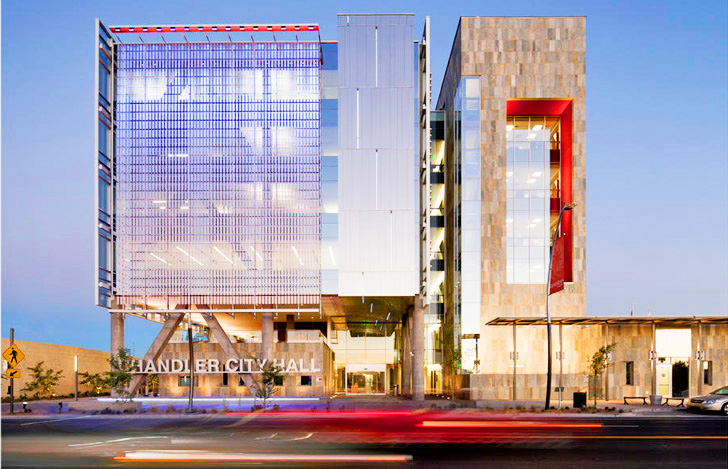 Sheldon Smith, born in 1818 and enamored with architecture, sensed opportunity in the newly formed states and growing territories. Smith migrated from New York to Detroit, a Great Lakes port city that bustled with industry and new wealth, to pursue his vocation.
EwingCole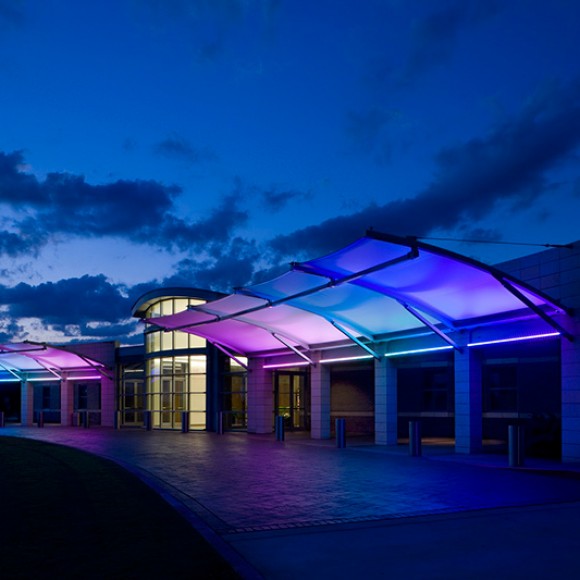 EwingCole is an American integrated architecture, engineering, interior design and planning firm founded in 1961 as Alexander Ewing & Associates.
Cuningham Group Architecture Inc.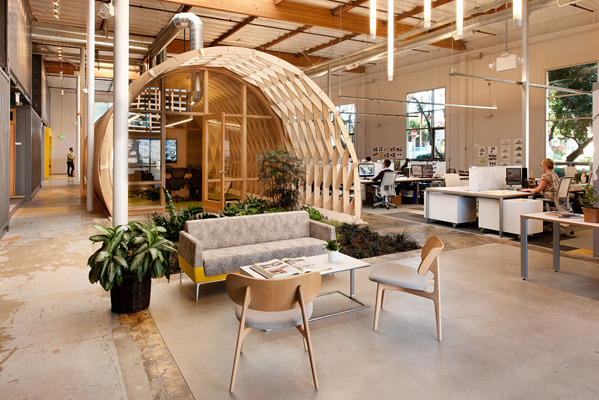 Cuningham Group Architecture has burgeoned since we opened in downtown Minneapolis in 1968. Boasting 256 employees in nine offices, including in Beijing and Seoul, we are committed to creative architectural design solutions in a number of market sectors.
WDG Architecture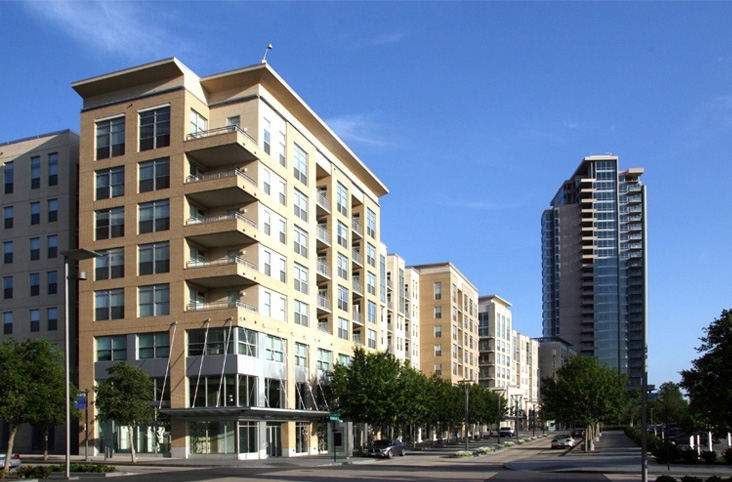 WDG is a national architecture, planning and interior design firm with offices in Washington, DC and Dallas, TX.
RTKL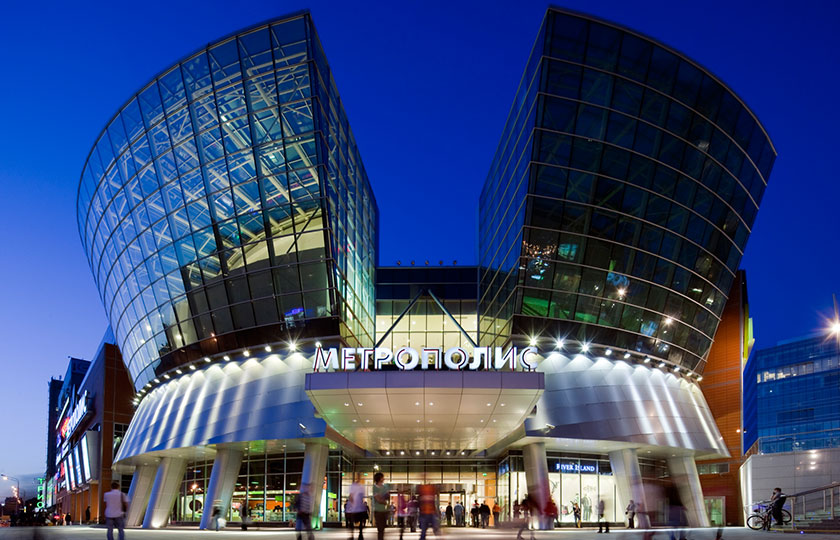 RTKL is a global architecture, planning and design firm. The firm was founded in 1946 by Archibald Rogers and Francis Taliaferro in Rogers' grandmother's basement in Annapolis and is now one of the largest architectural firms in the world.
The Beck Group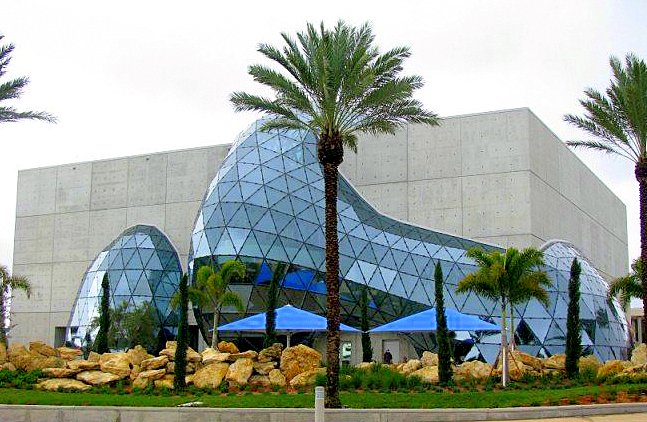 The Beck Group is a full-service builder that offers architecture, construction, real estate development and sustainable design and consulting, as well as finance and technology services.
Aegion Corp.
Aegion Corporation is the parent company for Insituform, Bayou, Brinderson, Corrpro, CRTS, Fibrwrap, Fyfe and United Pipeline Systems. Aegion's companies are global leaders in infrastructure protection and provide proprietary technologies and services for the corrosion protection of industrial pipelines and for rehabilitating and strengthening sewer, water, energy and mining piping systems, buildings, bridges and tunnels and waterfront structures.
GreenbergFarrow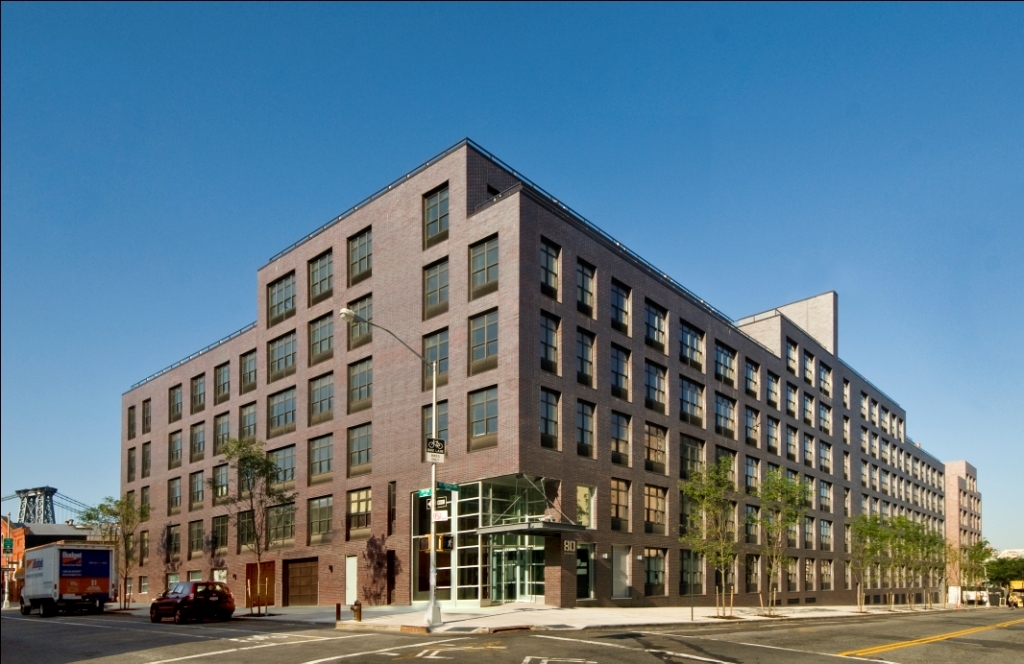 Founded in 1974, GreenbergFarrow is a fully integrated architecture, planning, engineering and development services firm offering a comprehensive range of services to the development, residential, and retail communities. Strategically located in offices nationwide, as well as China and Mexico, GreenbergFarrow employs over 175 professionals.
Humphreys & Partners Architects LP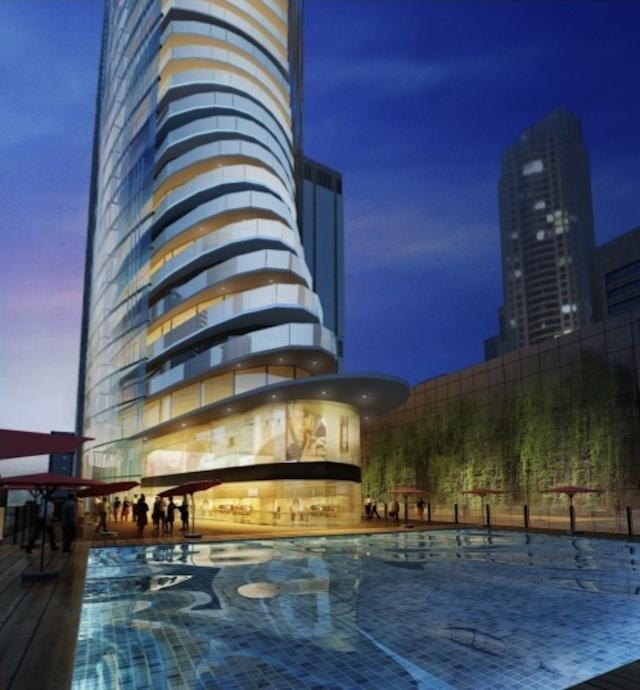 One of the leading architectural firms, they are always on the lookout for talent. If you are interested in joining, you should check out over here!
Perkins Eastman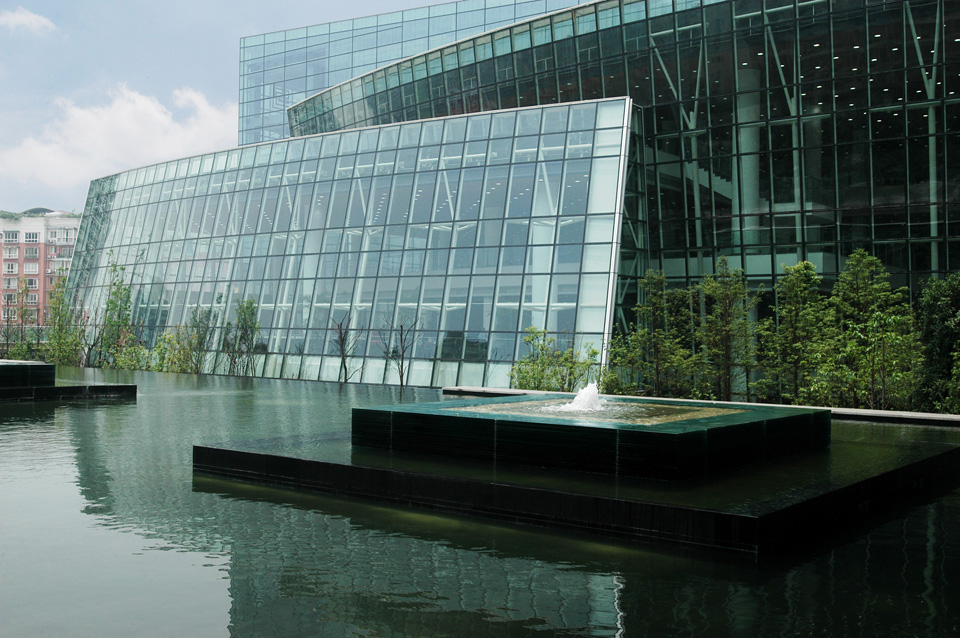 Perkins Eastman is an international architecture, interior design, urban design, planning, landscape architecture, graphic design, and project management firm
CH2M HILL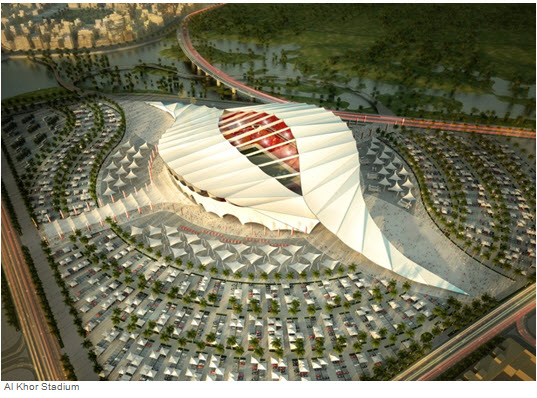 CH2M HILL is an American engineering company that provides consulting, design, construction, and operations services for corporations, and federal, state, and local governments
MBH Architects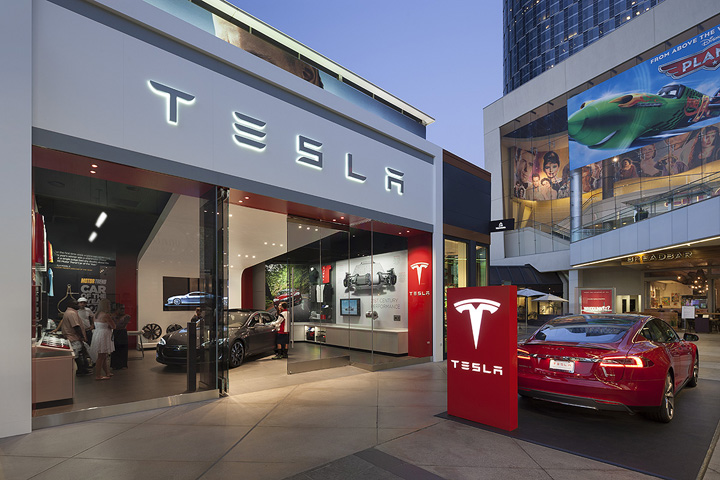 MBH Architects is an architecture and interior design firm founded in October 1989 by architects John McNulty and Dennis Heath. Headquartered in Alameda, California, USA, the company specializes in retail, hospitality and high-density residential design. The firm's slogan is "it's our people who make great places."
Flad Architects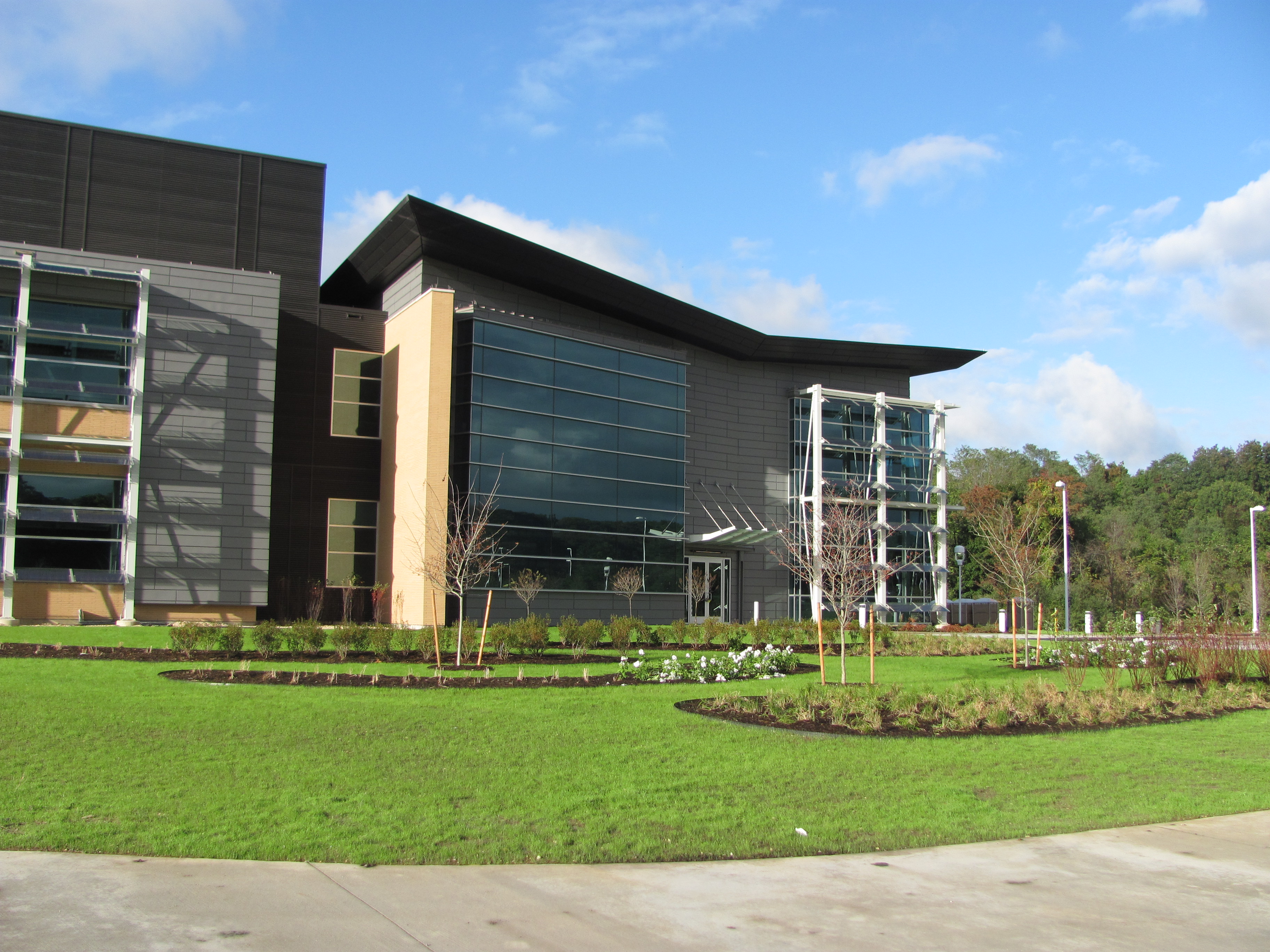 Flad Architects is an employee-owned, national architectural firm with offices in Madison, Wisconsin; Atlanta, Georgia; Tampa, Florida; Raleigh, North Carolina; San Francisco, California; and New York, New York.
DLR Group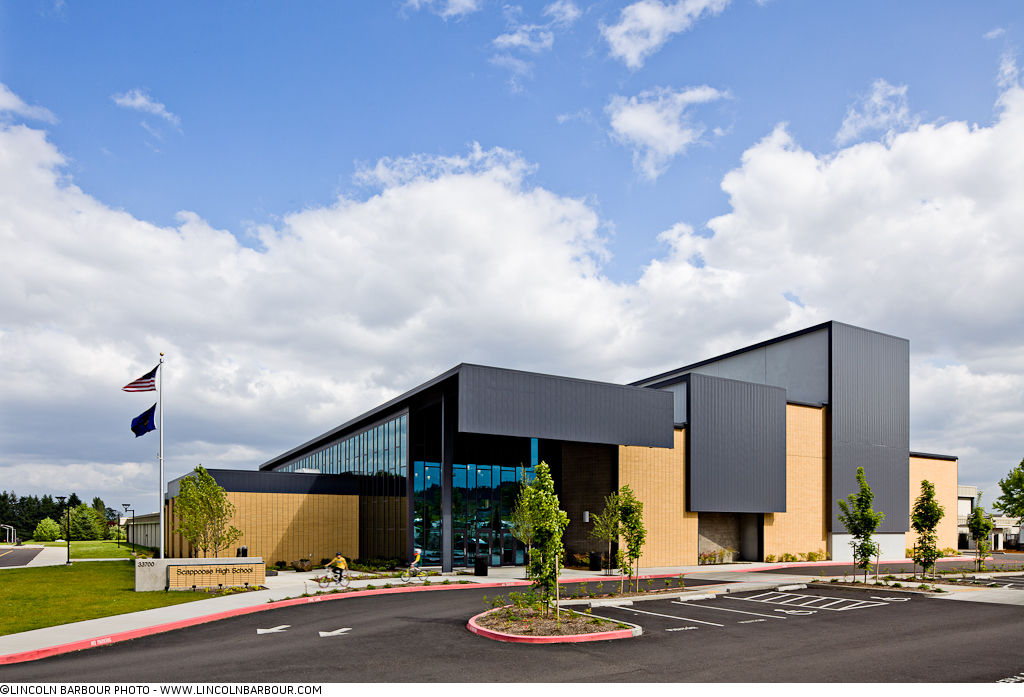 DLR Group is an architectural design firm providing architecture, engineering, planning, and interior design to clients throughout the United States. The firm's focus is corporate, higher education, K-12 education, justice, and sports design.
Corgan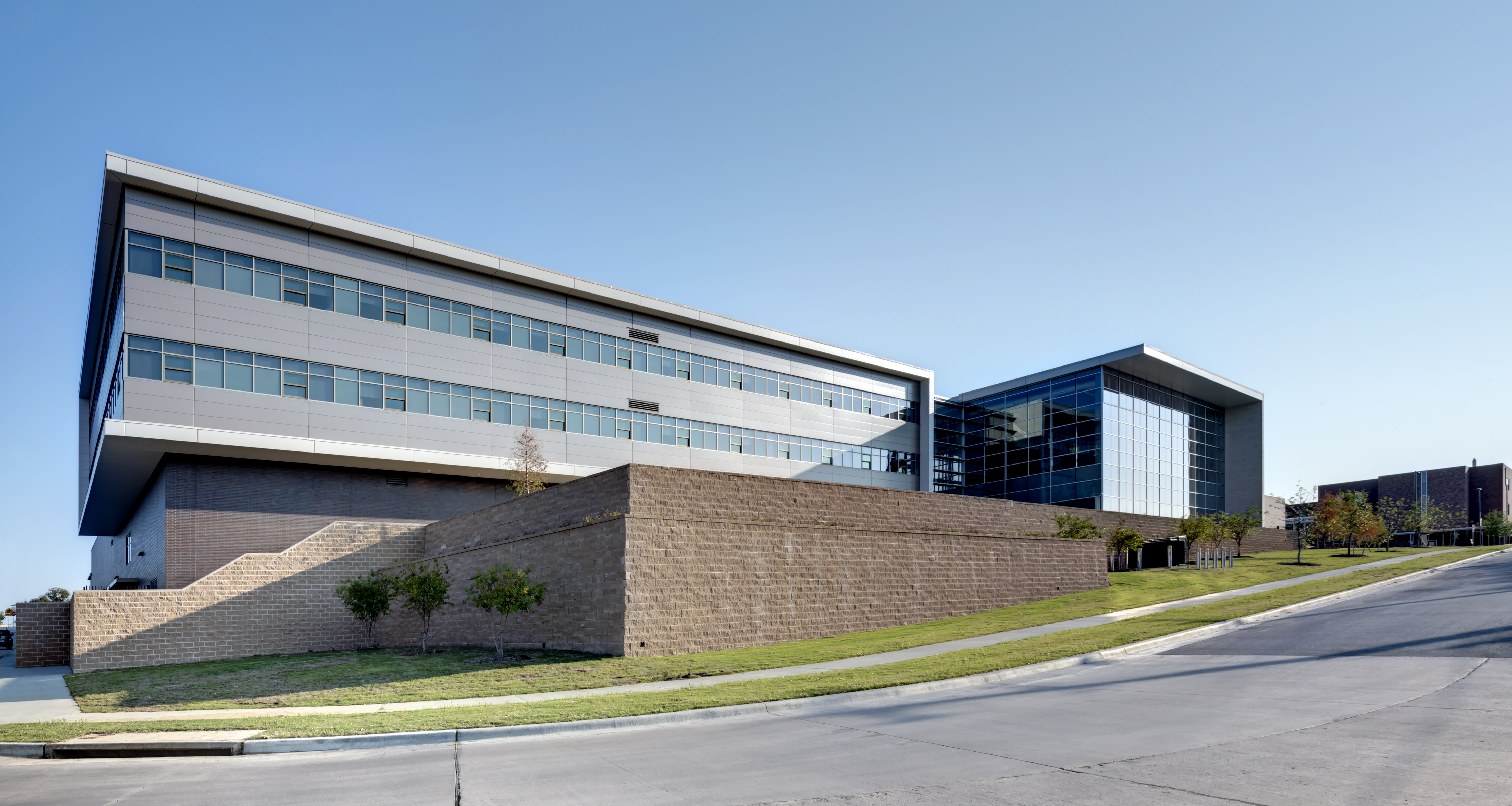 Corgan is a leading architecture and design firm with deep technical expertise and a reputation for great service. Consistently ranked as one of the top 10 architecture firms in the United States, we listen to our clients and transform their insights into structures and spaces that inspire, inform, and innovate.
AECOM Technology Corp.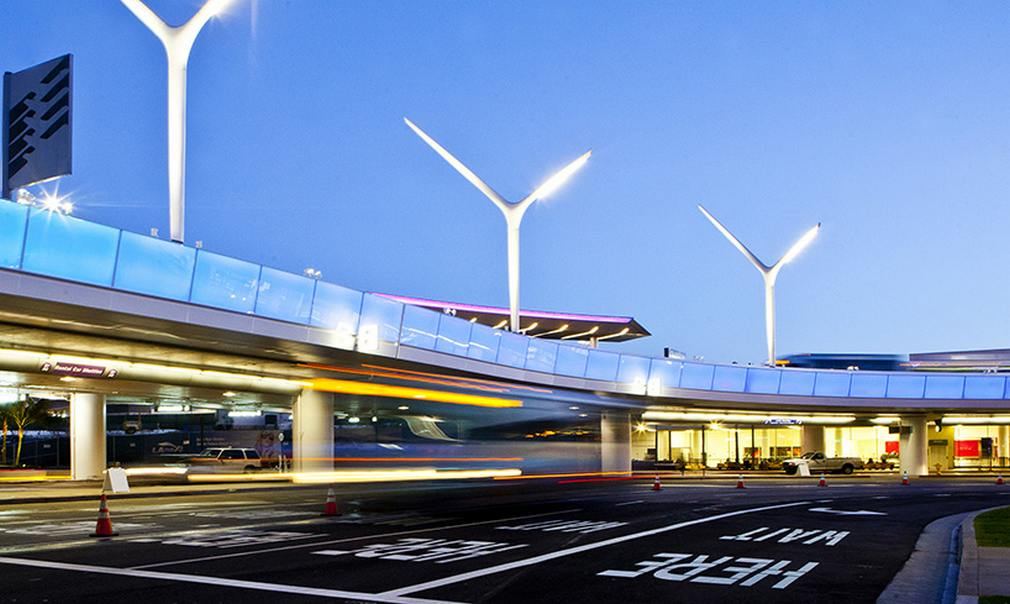 AECOM is a global provider of professional technical and management support services to a broad range of markets, including transportation, facilities, environmental, energy, water and government.
Heery International Inc.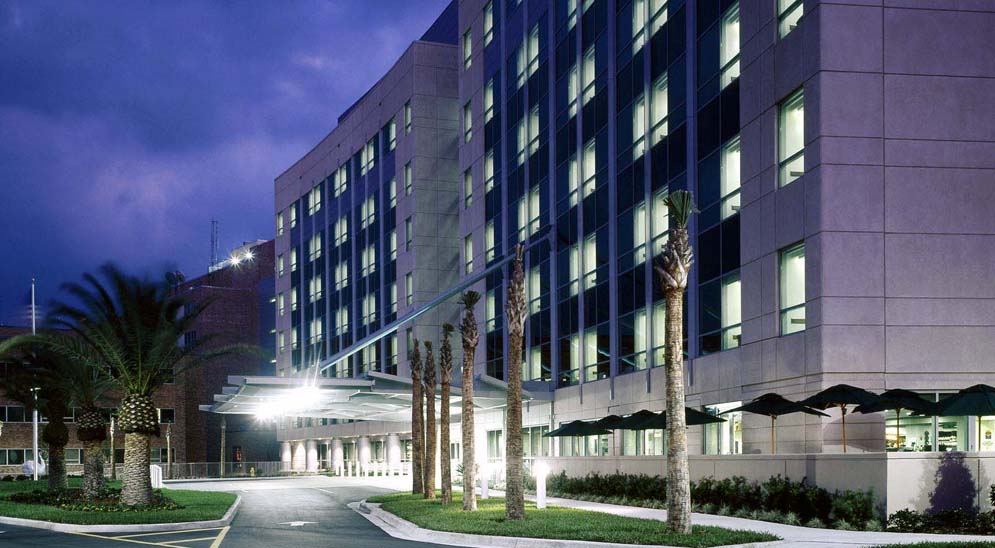 Heery International, Inc. is an architectural firm that was founded in 1952 by George T. Heery and his father C. Wilmer Heery, Jr., and is currently headquartered in Atlanta, Georgia. Heery is a full-service design, engineering, and construction management firm with over 1000 employees located in 30 offices across the United States and Europe.
ZGF Architects LLP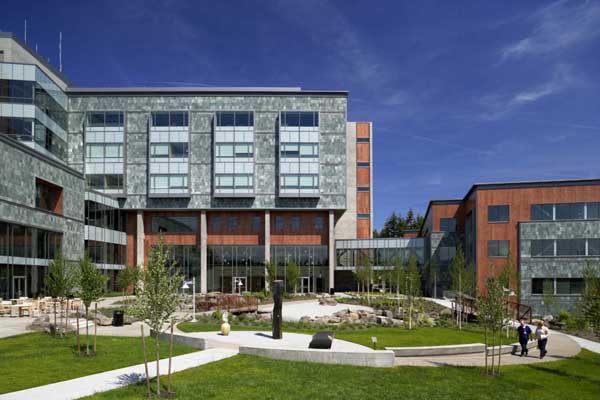 ZGF Architects LLP is a design firm with a focus on architecture, interior design, and urban design. Founded in Portland, Oregon, with a mission to strive for design excellence, stewardship of our natural and built environment, and exceptional client service, the firm has grown to include offices in Seattle, Los Angeles, Washington, DC, New York, and ZGF Cotter Architects Inc. in Vancouver, BC.
HMC Architects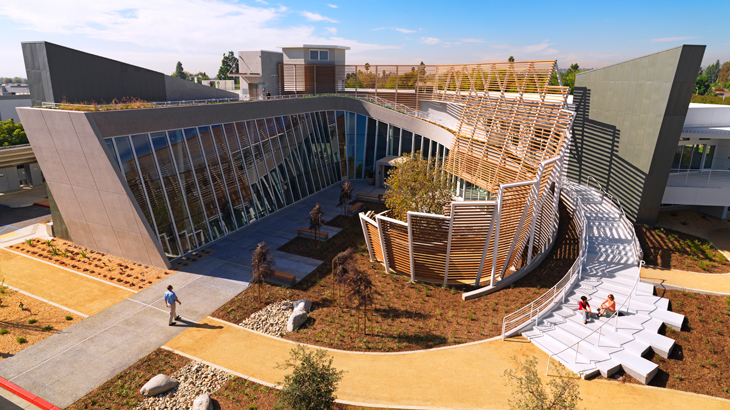 Since the 1940's, HMC has grown to be one of the most trusted name in the world of construction and designs. Their topmost projects involves healthcare facilities and schools. Their main source of clients were recommendations and talks from one friend to another. This has created their warm and friendly nature, and a closeness to their clientele like no other.
The S/L/A/M Collaborative Inc.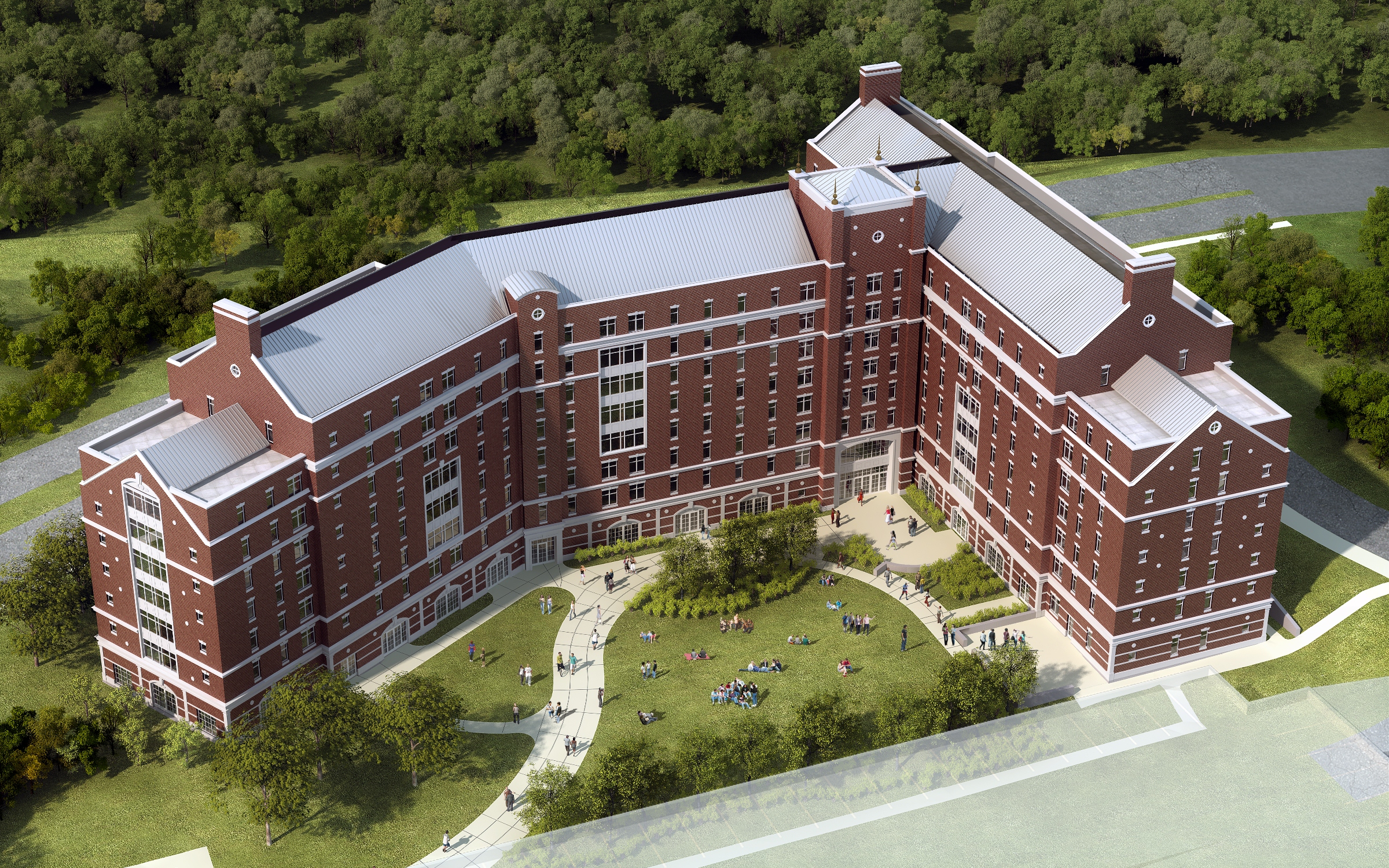 SLAM is redefining architecture by designing facilities to be an integral component of our client's world, conceived to achieve specific future outcomes, and defined by the change they promote.
WHR Architects Inc.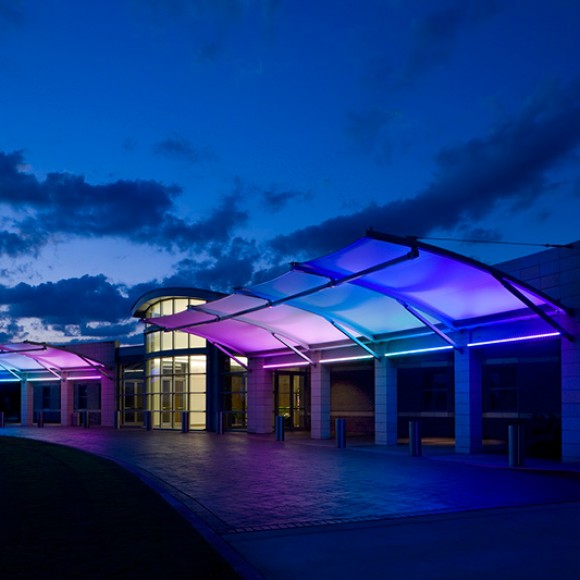 WHR Architects is a full service architecture and interior design firm. The firm's commitment to critical thinking is balanced by an ingrained empathy that results in both improved project outcomes and positive working experiences for their clients.
HKS Inc.
HKS, Inc. is an international architecture firm headquartered in Dallas, Texas. It was founded in 1939 by Harwood K. Smith.
HOK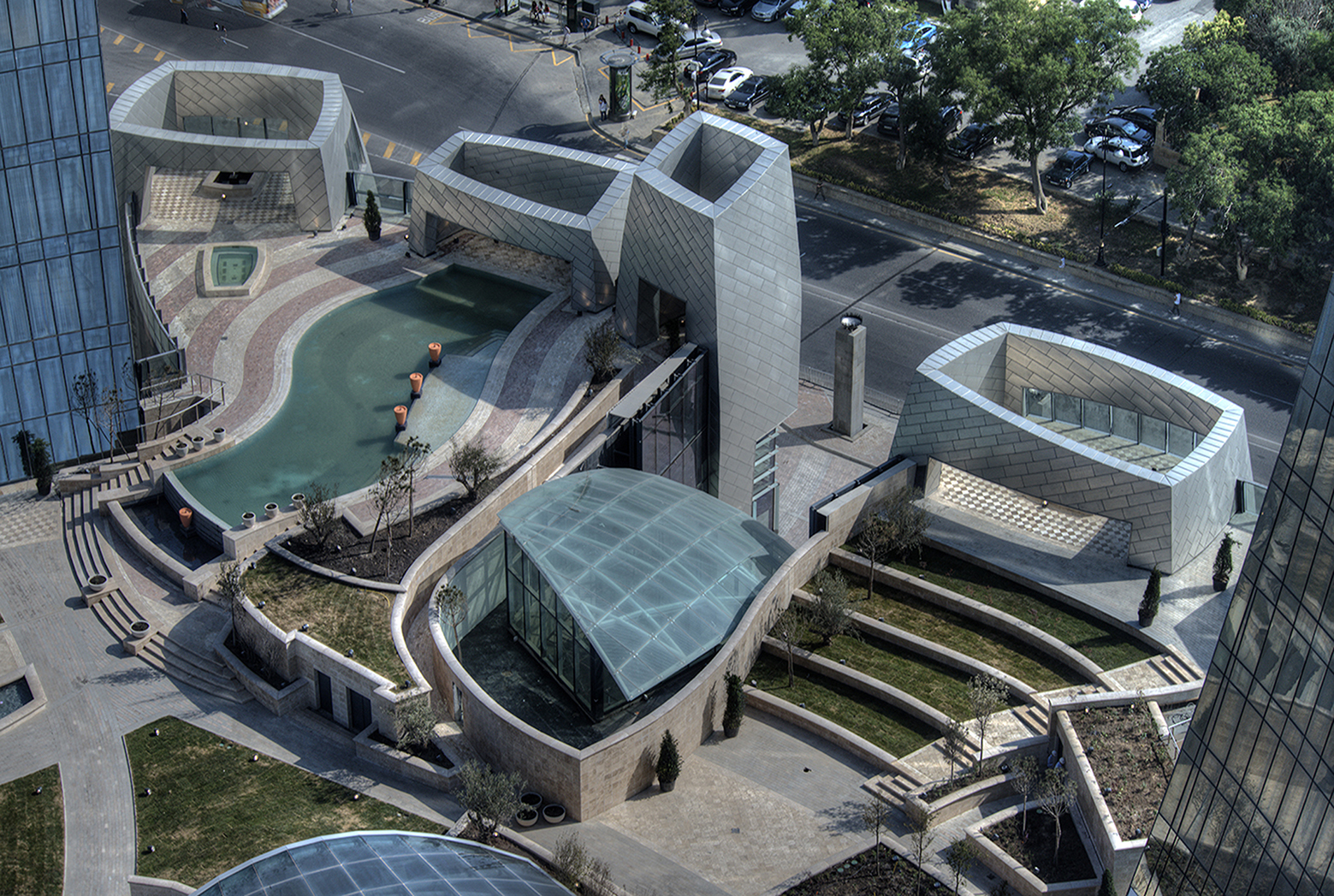 HOK is a global design, architecture, engineering and urban planning firm. As of 2014, HOK is the largest U.S.-based architecture-engineering firm and the fifth-largest interior design firm.
OZ Architecture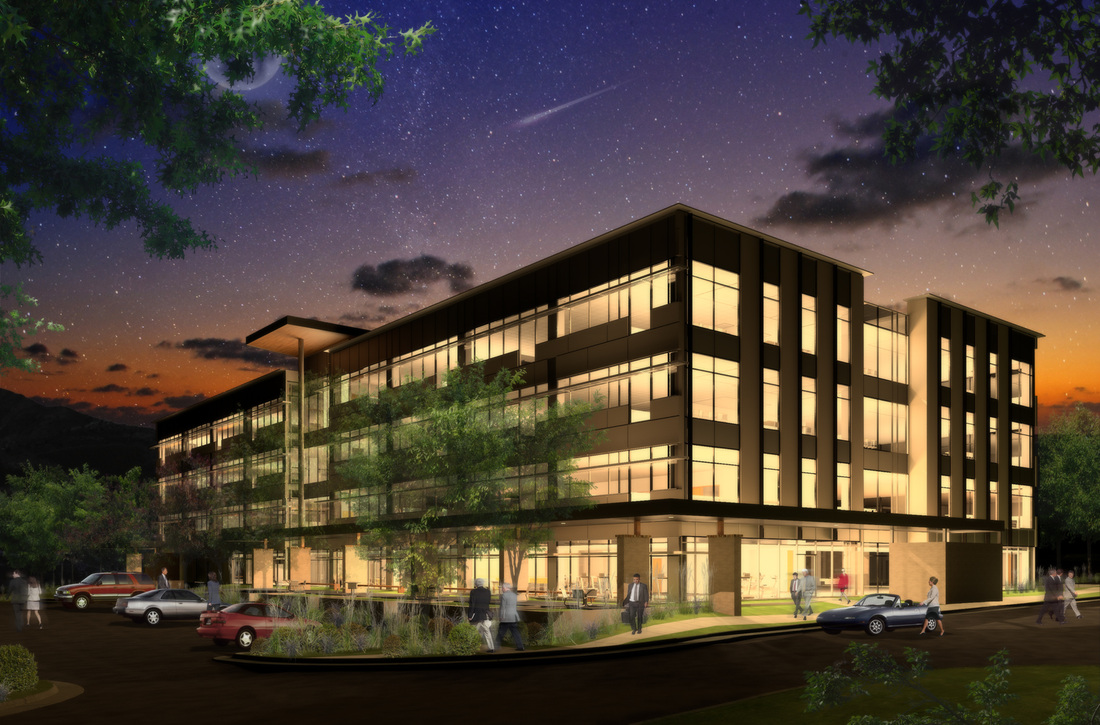 They are a Denver based company whose portfolio includes commercial, civic, educational and custom residential architecture.
ADD Inc.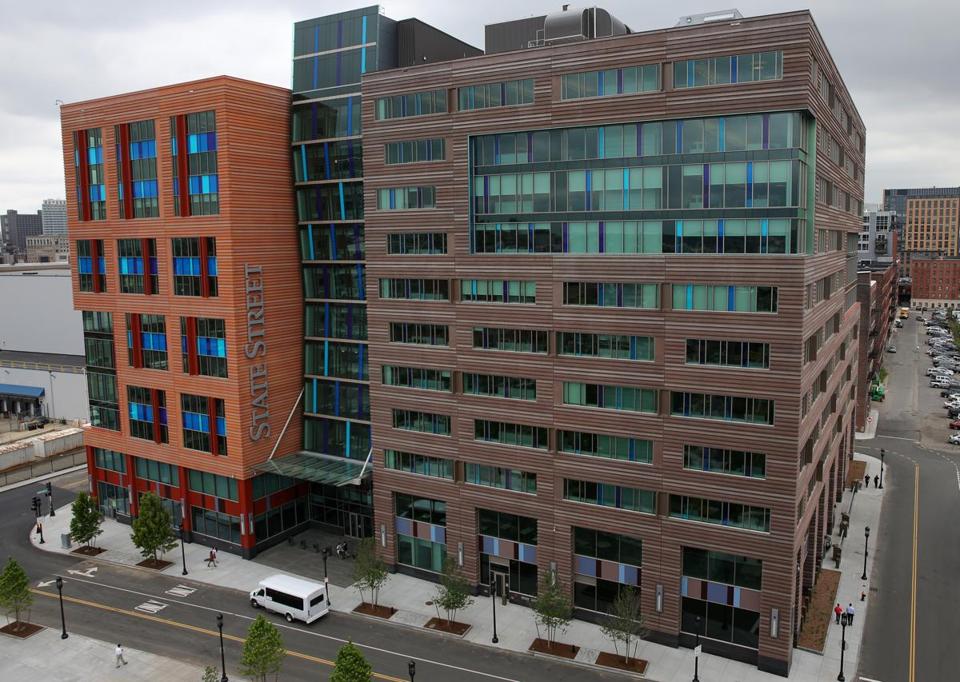 Currently working under Stantec, they are working with over thousands of employees to make better living situations
Shepley Bulfinch Richardson & Abbott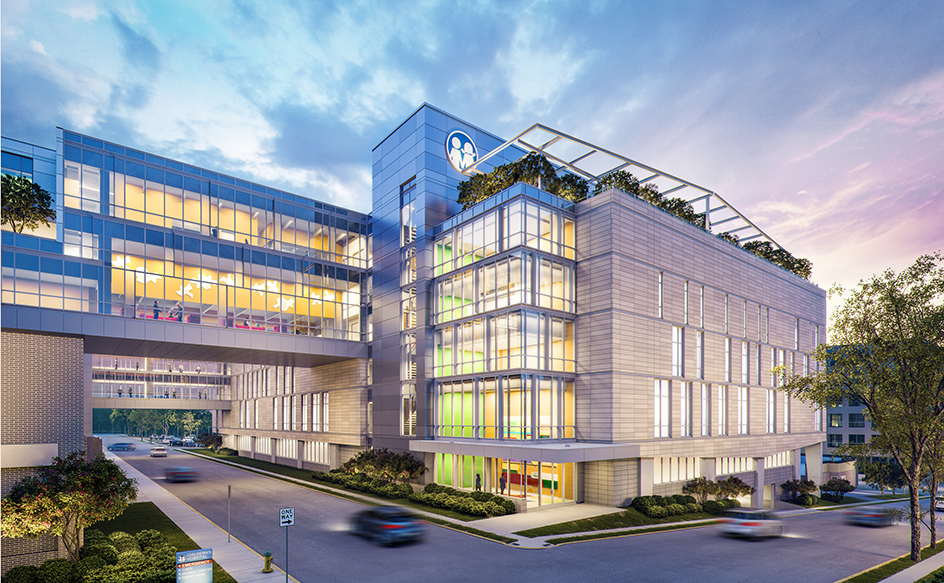 During the past decade, Shepley Bulfinch has been honored with more than fifty design awards.
Hammel Green and Abrahamson Inc. (HGA)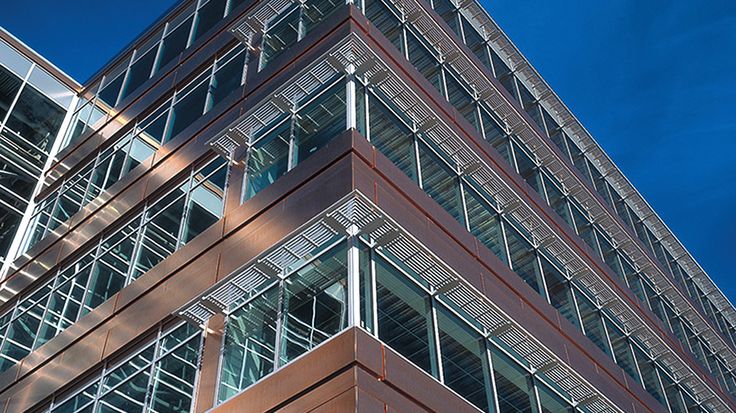 HGA is an integrated architecture, engineering and planning firm that helps prepare its clients for the future.
Michael Baker International
Michael Baker International is a leading provider of engineering, development, intelligence and technology solutions with global reach and mobility.
Adrian Smith + Gordon Gill Architecture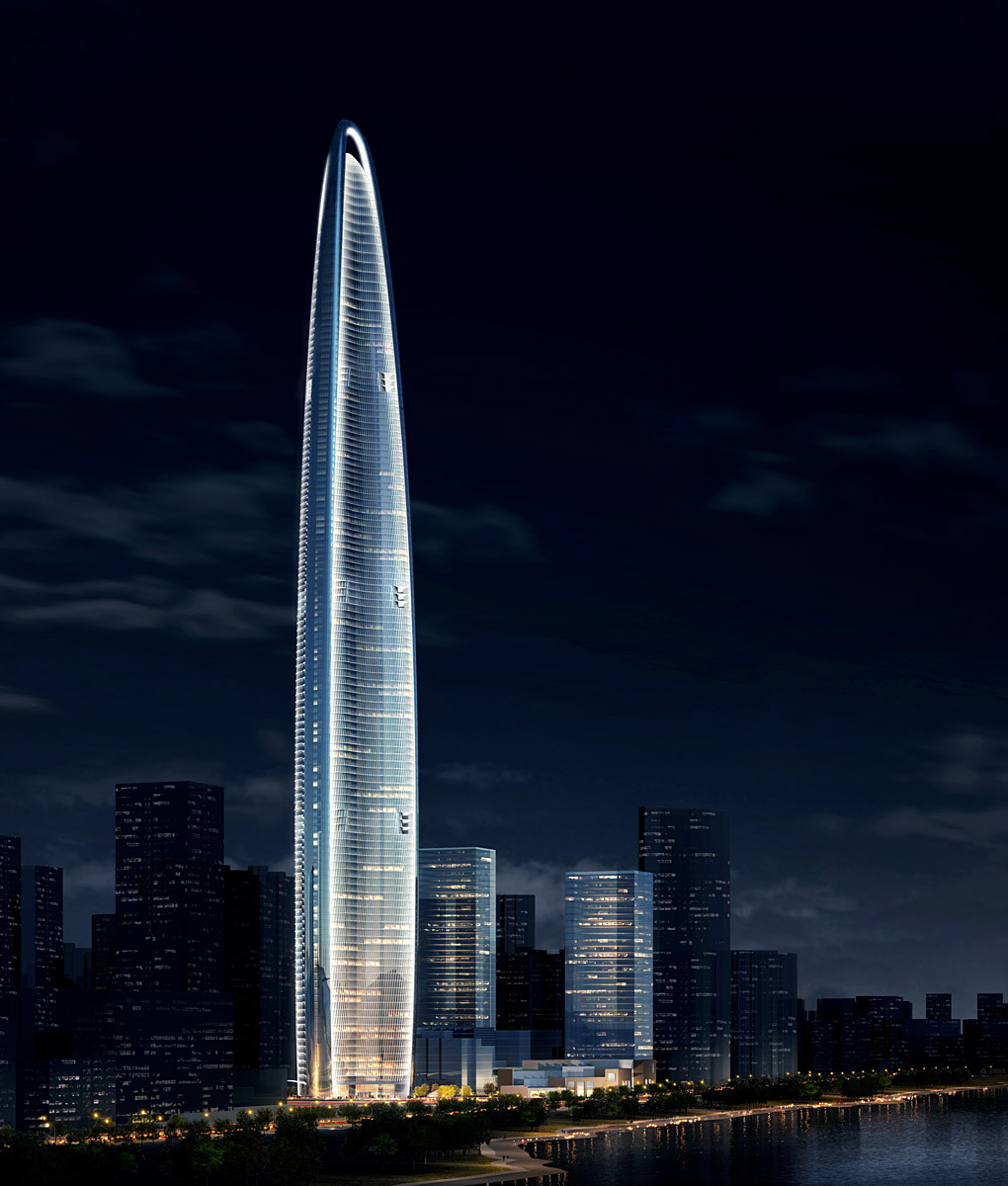 Adrian Smith + Gordon Gill Architecture, an architecture firm and design firm based in Chicago, is engaged in the design and development of energy-efficient and sustainable architecture
Ennead Architects LLP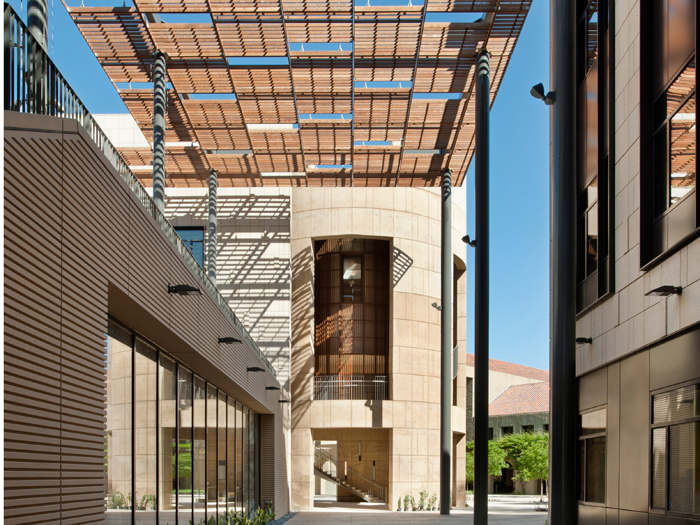 Ennead, which means a group of nine, authentically captures the spirit, ethics, achievements, and aspirations of partners. They work on a vary of projects.
Stantec Inc.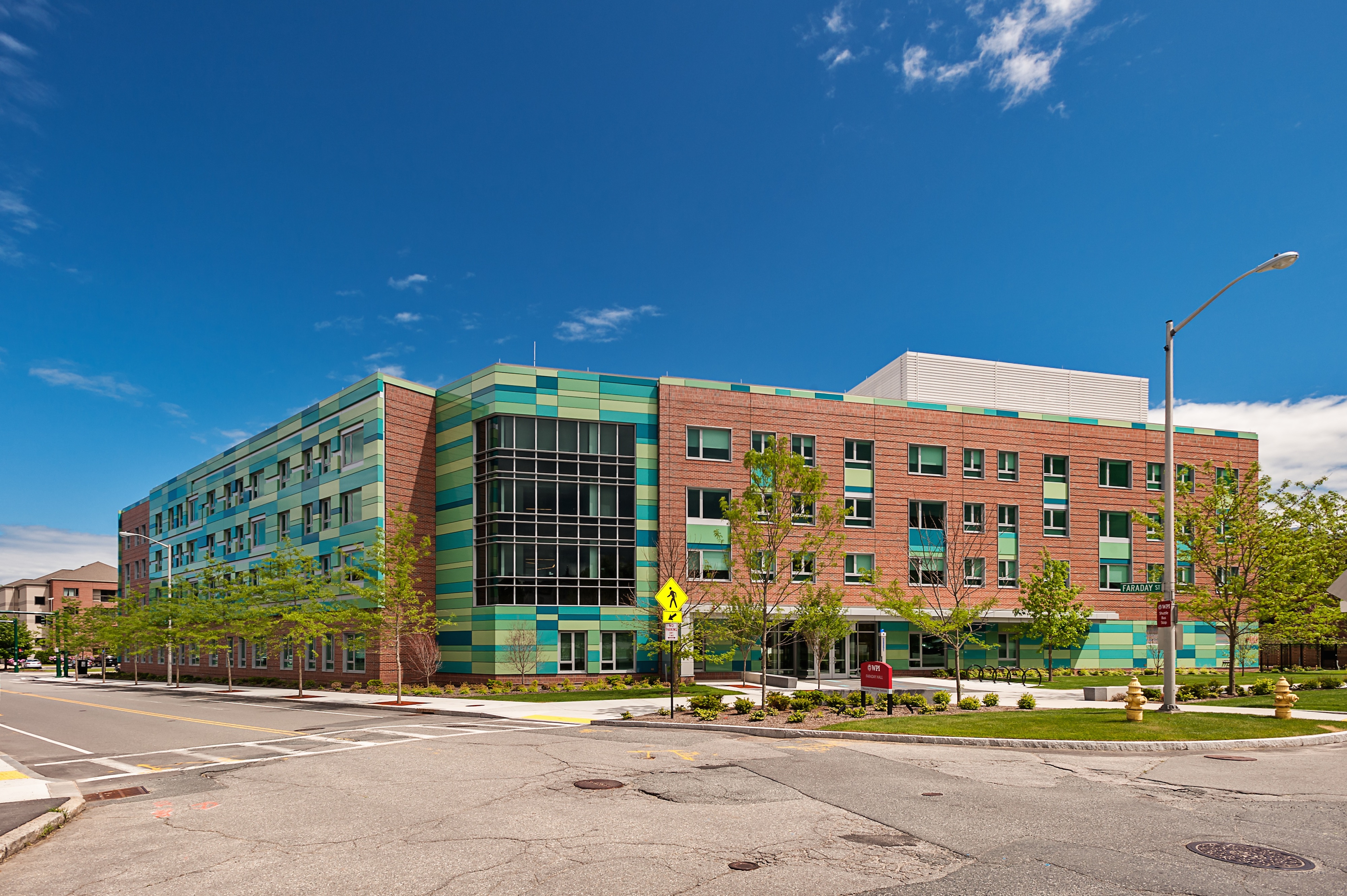 Stantec Inc. is an international professional services company in the design and consulting industry.
HDR, Inc.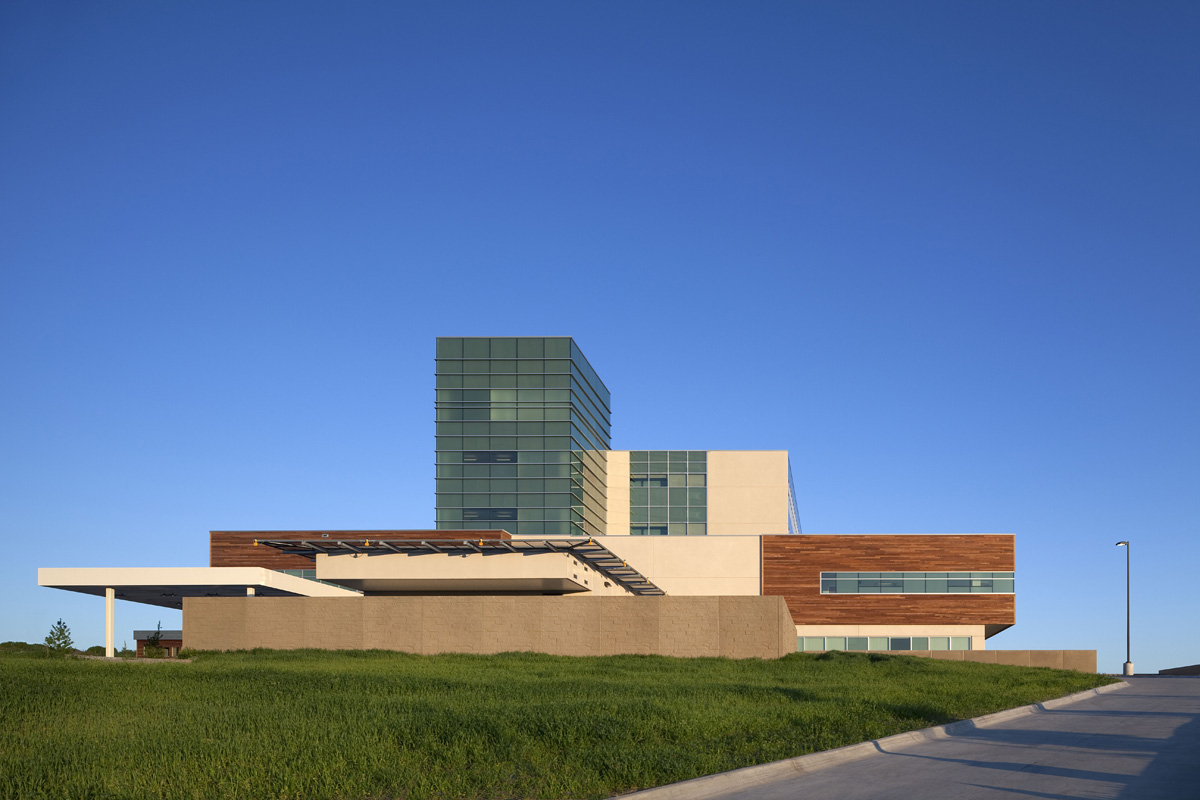 HDR, Inc. is an architectural, engineering, and consulting firm based in Omaha, Nebraska, USA. HDR has worked on projects in all 50 U.S. states and in 60 countries, including notable projects such as the Hoover Dam Bypass, Fort Belvoir Community Hospital, and the The Roslin Institute building. The firm employs 8,500 professionals representing hundreds of disciplines in the architecture, energy, federal, water resources, environmental, mining, private land development, resource management, transportation, and water markets.
Huckabee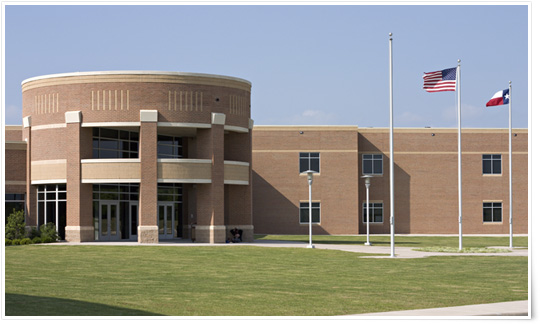 Huckabee is unique that it works mostly on schools and is affiliated with over a thousand schools in the country.
S & B Engineers and Constructors Ltd. and Affiliates
S & B Engineers and Constructors, Ltd. provides engineering, procurement, and construction services to the refining, petrochemical and chemical, midstream and power industries. S & B has the capability of undertaking a project at any stage of development and carrying it through to completion.
SHW Group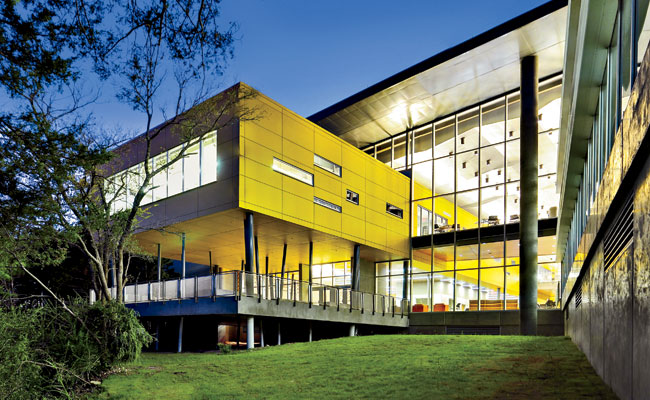 Currently partnering with Stantec, this architectural firm has a workforce of over thirteen thousand people.
Populous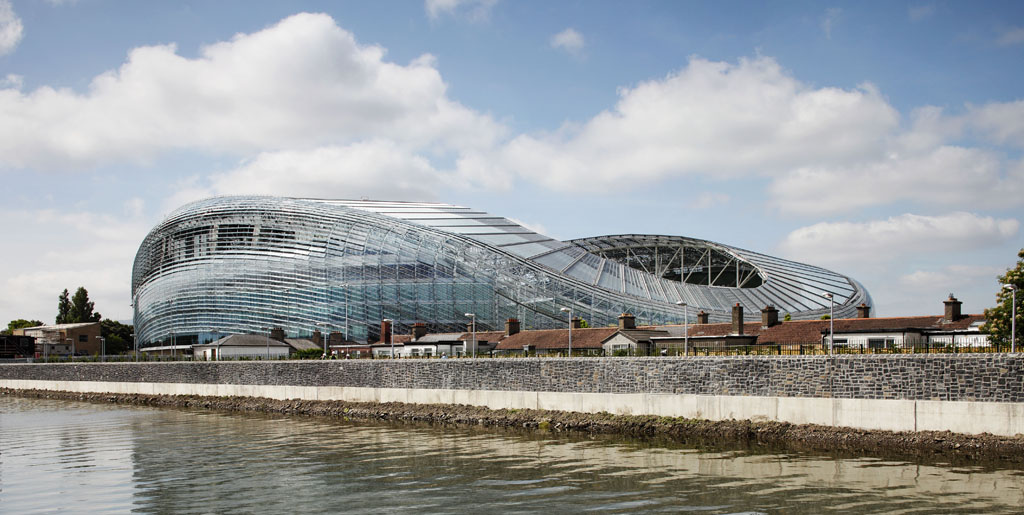 Populous is a global architectural firm specializing in the design of sports facilities and convention centers, as well as planning of major special events.
NBBJ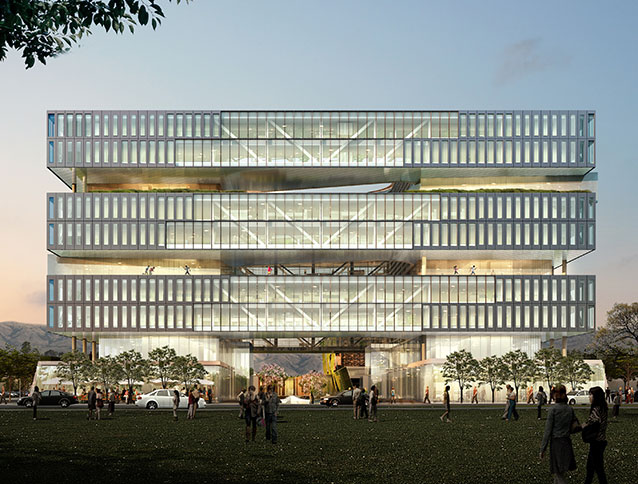 NBBJ is a global architecture, planning and design firm with offices in Beijing, Boston, Columbus, London, Los Angeles, New York, Pune, San Francisco, Seattle, and Shanghai
Gresham, Smith and Partners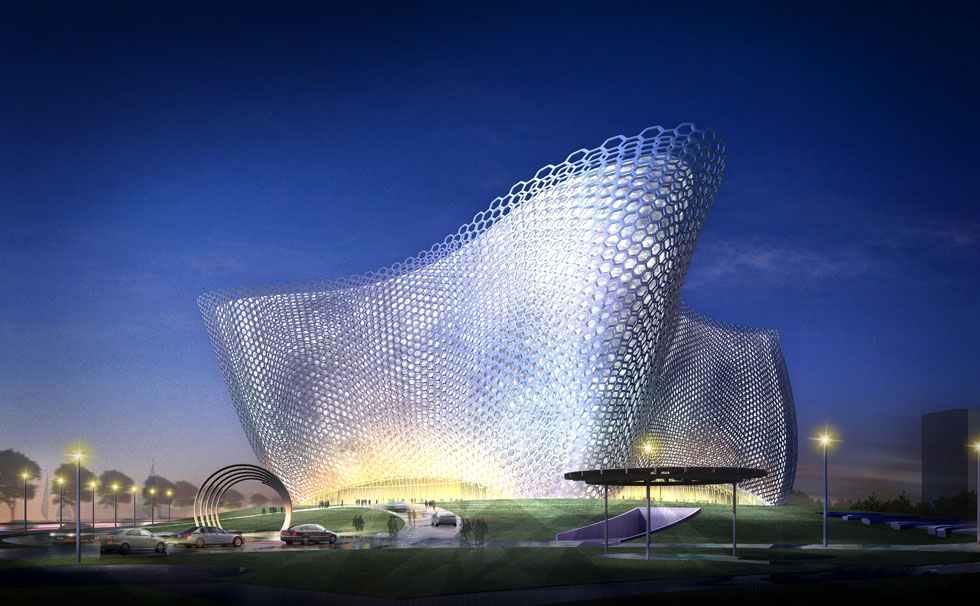 After a few years of working for other firms in Nashville, Tennessee, Batey Gresham and Flem Smith's acquaintance grew into a friendship after a chance meeting at a local AIA-sponsored event. Batey, who had recently ventured out on his own, and Flem, who had envisioned starting his own firm since earning his architecture degree, soon drafted a partnership agreement. In April 1967, Gresham and Smith Architects was born.
Perkins+Will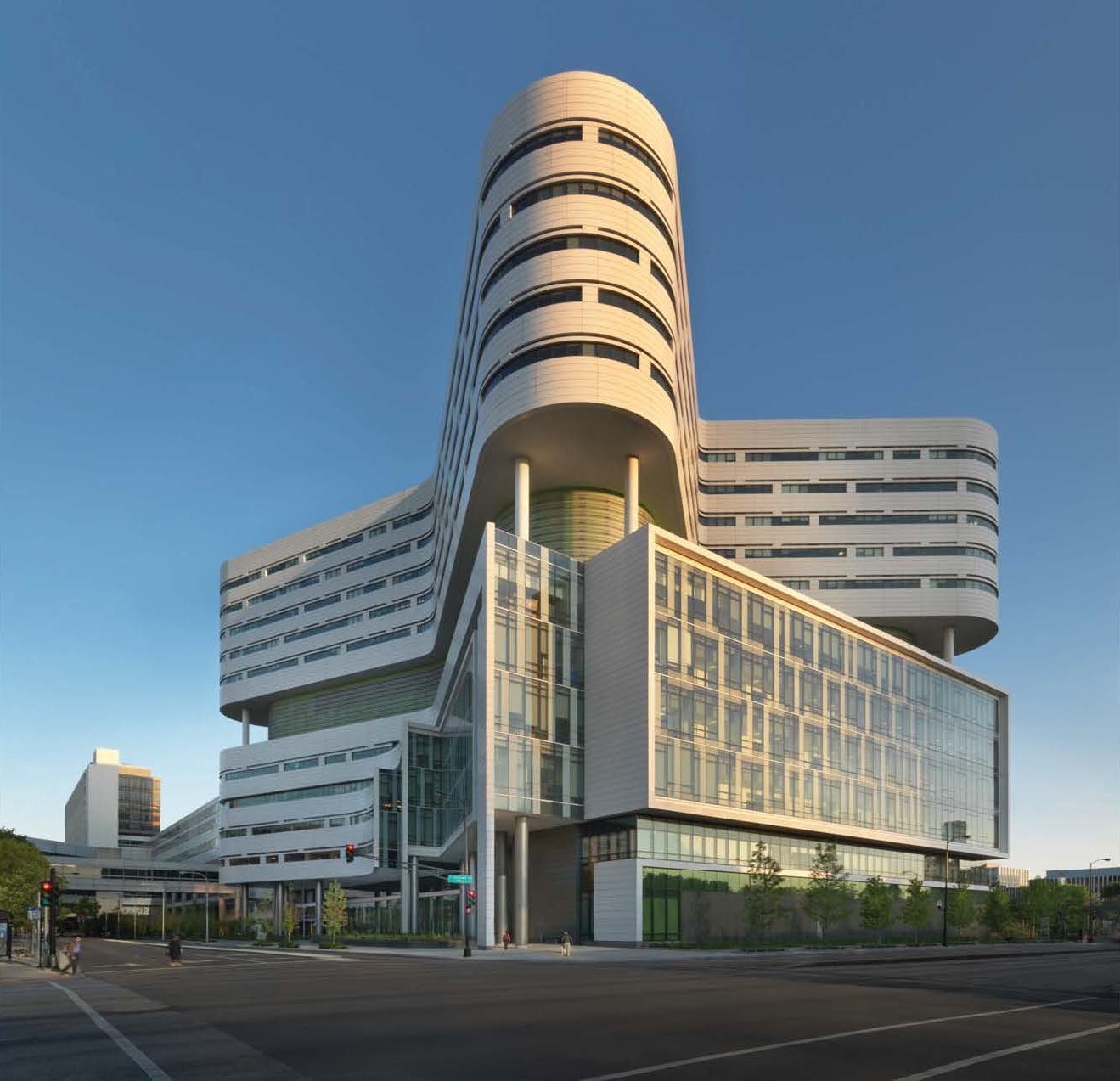 Established in 1935, Perkins+Will is a global architecture and design firm with a staff of 1,500 in 24 locations worldwide.
Shalom Baranes Associates PC
Shalom Baranes Associates is an architectural design firm located in Washington, D.C., in the United States. It was founded by architect Shalom Baranes in 1981, and as of 2014 had more than 140 architect principals and associates
Jacobs Engineering Group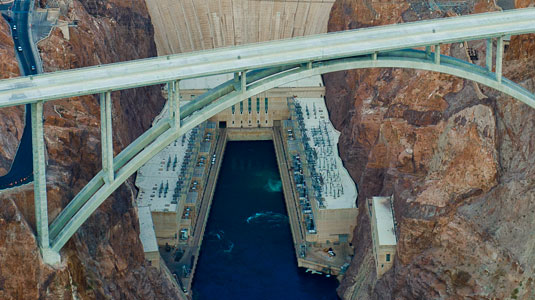 Jacobs Engineering Group Inc., is an international engineering, architecture, and construction firm with offices located around the world
Grimm + Parker Architects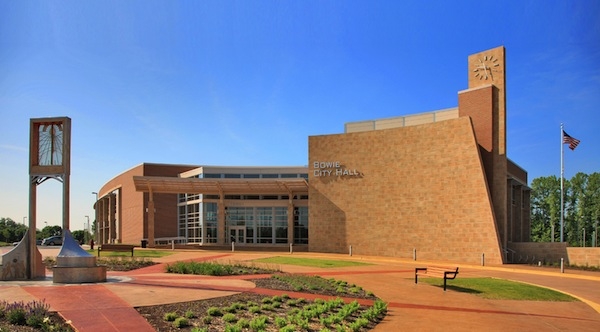 At Grimm + Parker they pride themselves on their ability to develop long-term relationships with thei Clients by providing excellent customer service and being responsible stewards of public funds. As a result, 90 percent of their Clients have come back to Grimm + Parker Architects as repeat customers.
LPA Inc.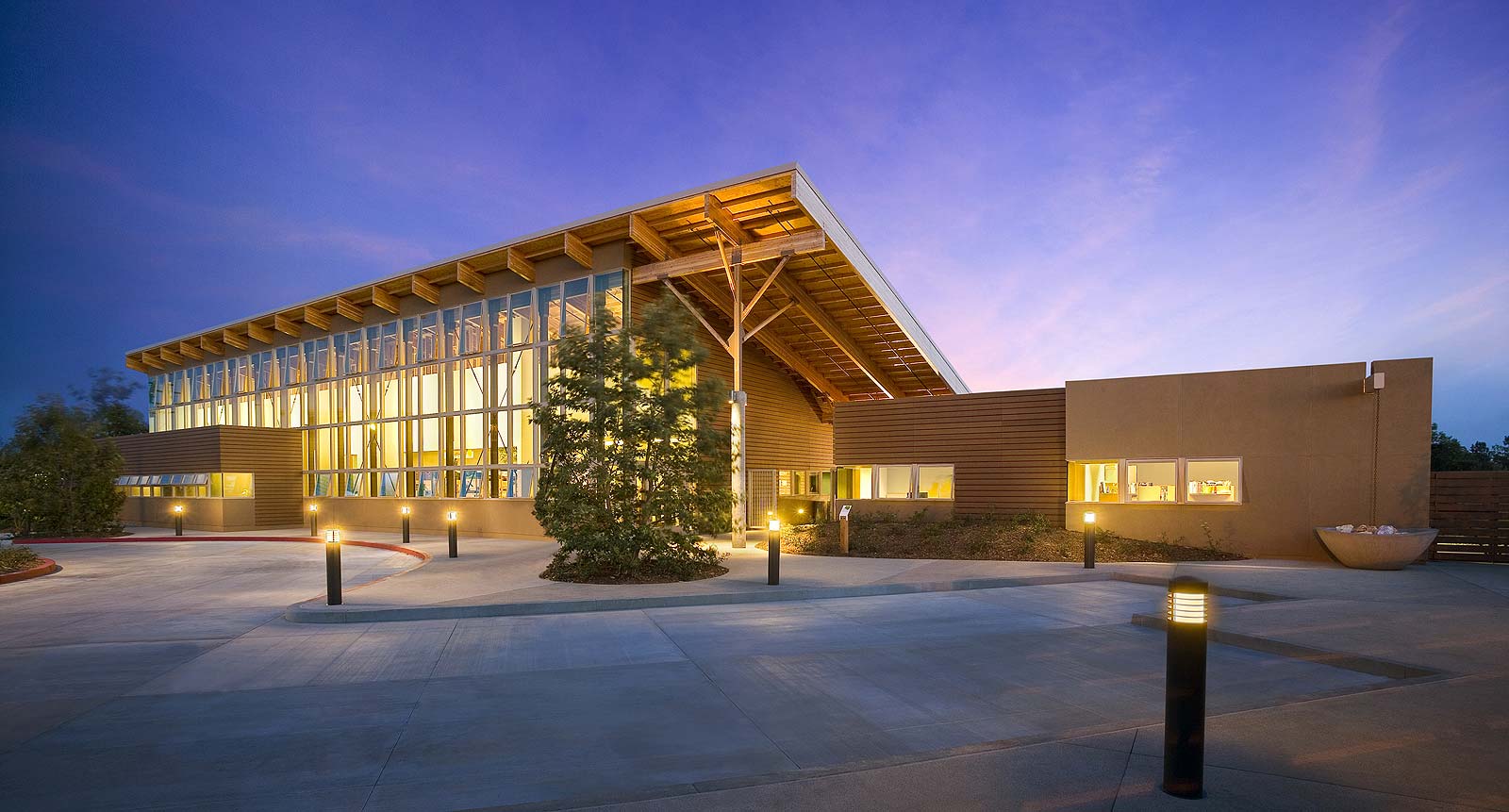 With extensive experience in public and private architecture, LPA designs a diversity of facilities that span from K-12 schools, colleges and universities, to civic, corporate, religious and retail establishments.
OPN Architects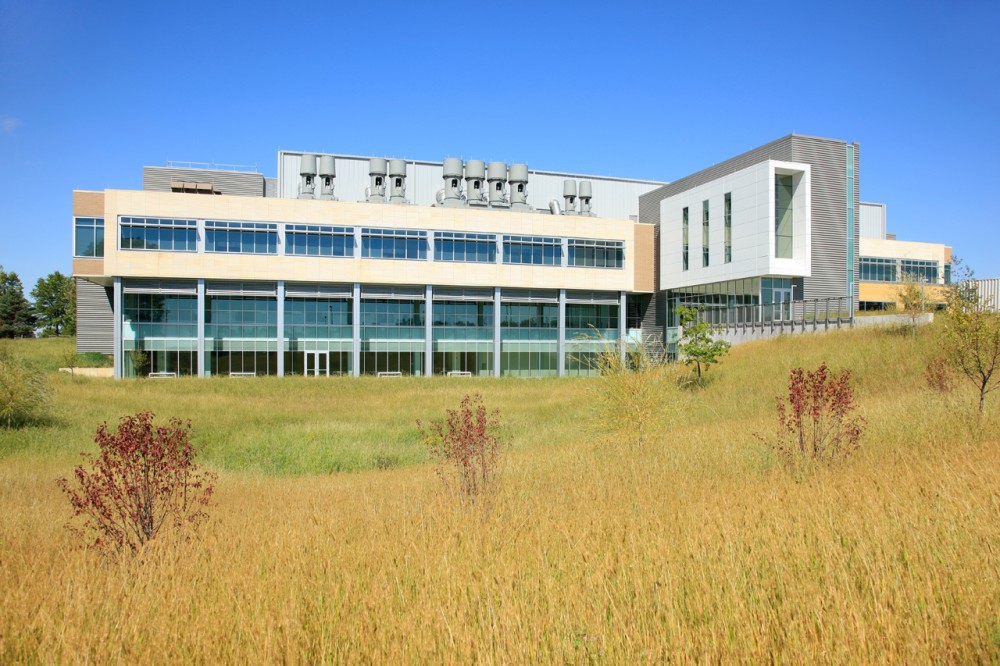 OPN was established in 1979. They have grown into a holistic architectural, interior design, and landscape architecture firm with offices in Cedar Rapids and Des Moines, Iowa. Their staff is dedicated to providing superior client services.
Lord Aeck & Sargent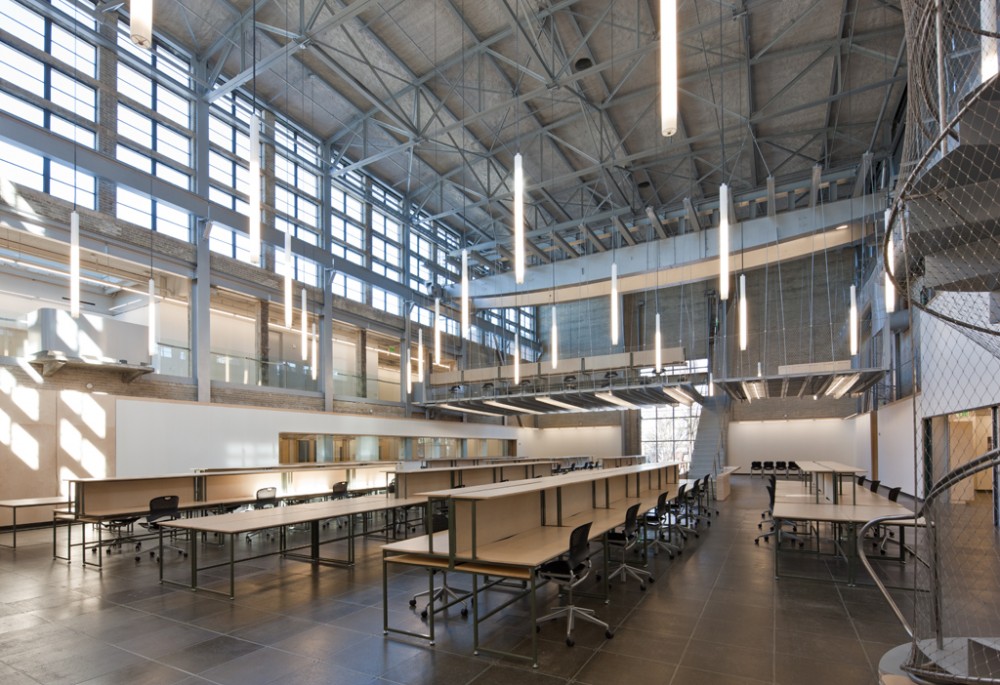 Lord Aeck Sargent is a full-service, award-winning architectural firm with over 3,000 projects completed. With offices in Atlanta, Georgia, Austin, Texas, Ann Arbor, Michigan, Chapel Hill, North Carolina, and Lexington, Kentucky. The firm has six practice areas: science/technology, higher education, arts/culture, historic preservation, housing/mixed-use and urban/campus planning.
PGAL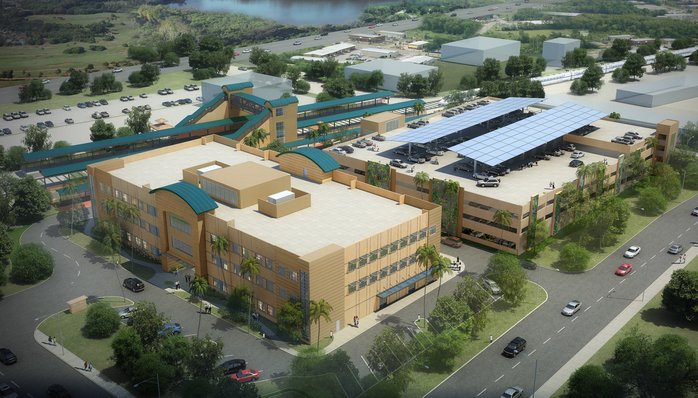 PGAL brings to every assignment the perspective and discipline of a long-established firm as well as the energy and vision of a contemporary, cutting-edge corporate culture.
STV Group Inc.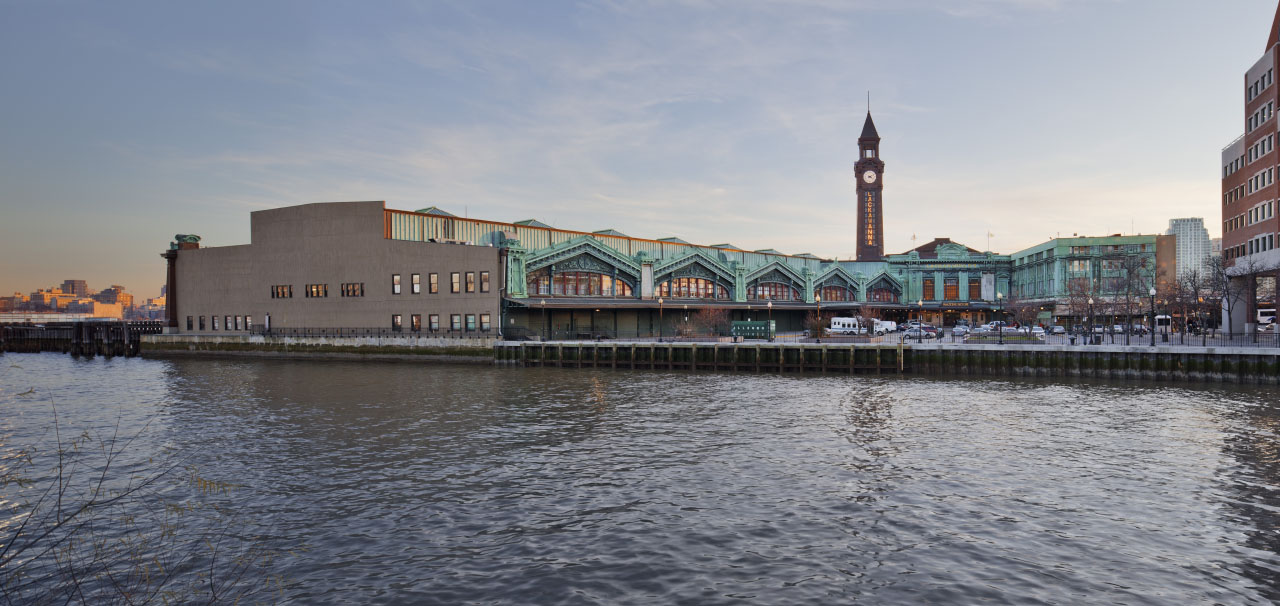 STV Group, Inc., is a private, employee-owned corporation specializing in engineering, architectural, planning and construction management services, serving the building and facilities, transportation, energy, and infrastructure market sectors
BHDP Architecture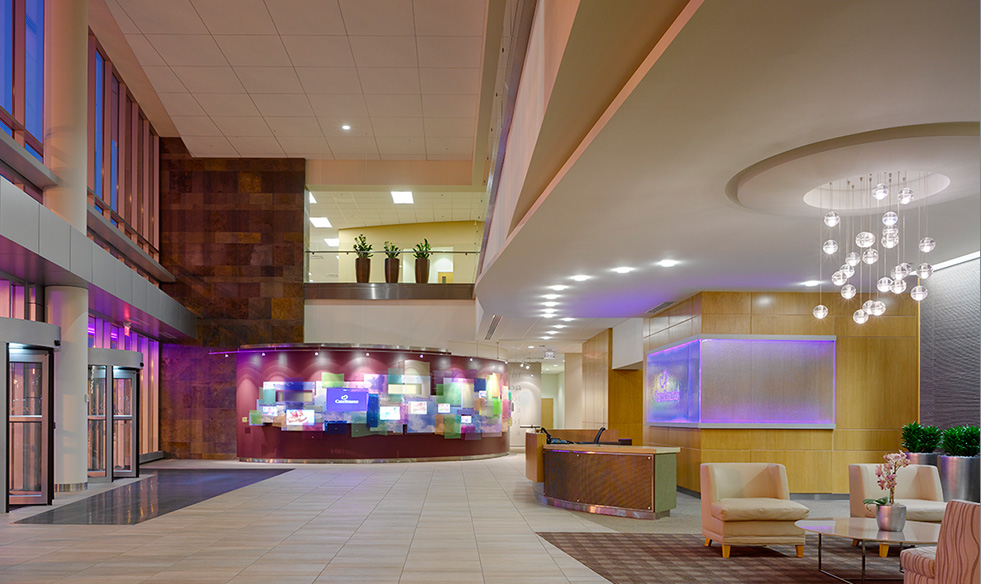 BHDP Architecture is dedicated to the creation of environments that go beyond walls to the human experience within them.