29 Bad Parkers Who Will Surely Learn Their Lesson
Garbage parking skills of the most appropriate kind.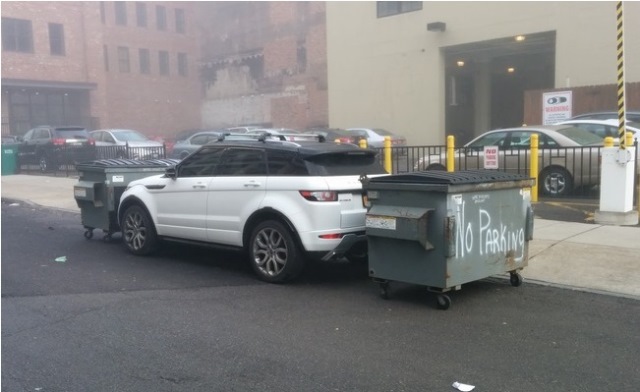 Never has the title "moron" seemed so amusing.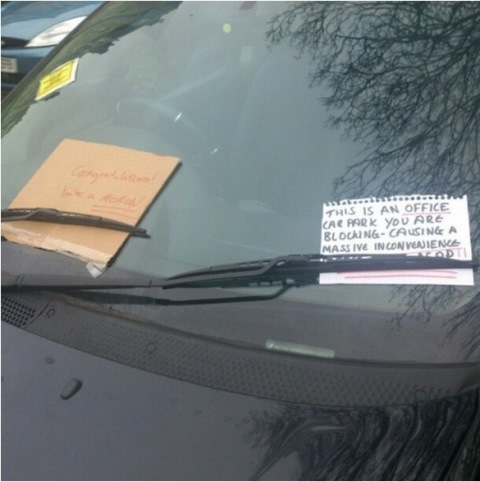 We wouldn't be surprised if there were frat boys in the neighborhood.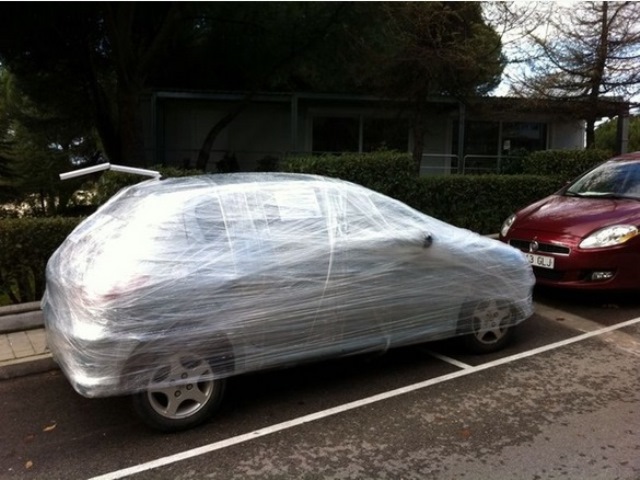 This brings back those haunting memories of boarding school.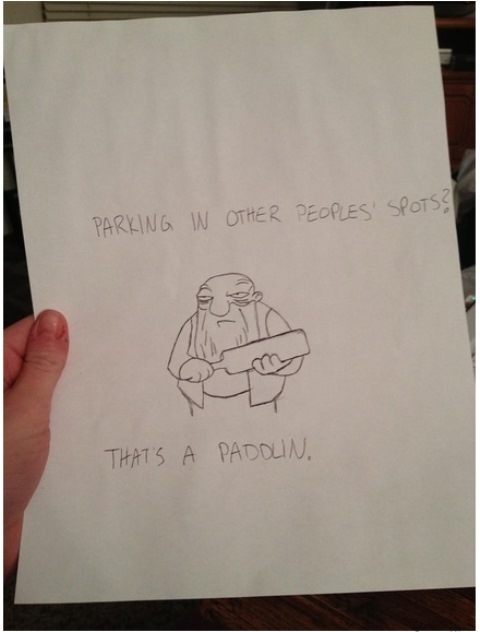 This is what we'd probably do too.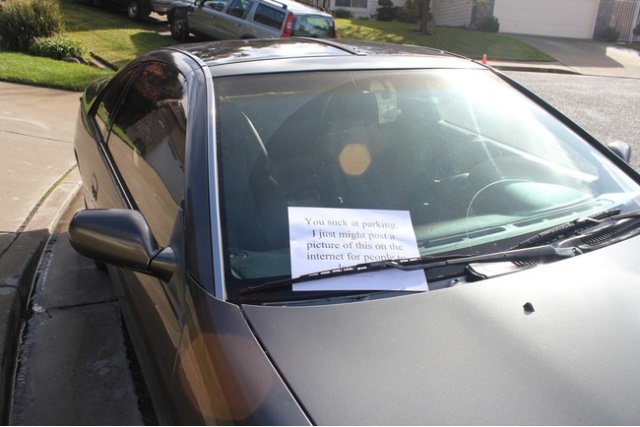 If you want to get from point A to point B in a jiffy, you will definitely need a car, and we are pretty sure that a lot of you have your own already.  Besides, who wants to dish out a few bucks for taxi cab fare every single day of your life, right?  Of course, just because you have a car of your own doesn't mean you can practically treat the road as if it were your playground.  There are a lot of irresponsible drivers out there (we'd like to think ourselves as works-in-progress, mind you) and you would perhaps think that karma is bound to come their way.  Well, await no further, for these fine examples of bad karma on stupid and idiotic drivers will surely make you think that there's still some hope left in this world.
In case everything wasn't clear in driving school…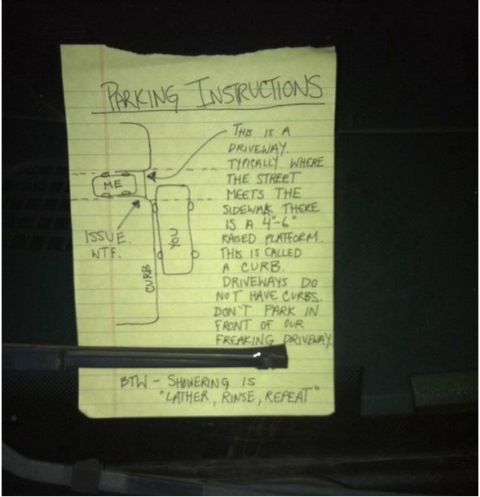 Looks like Spidey took quite some time to write up a love letter.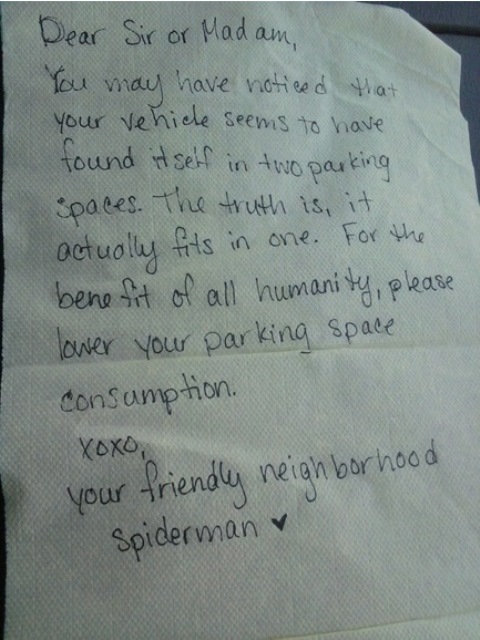 Sarcastic print outs are total win, for sure.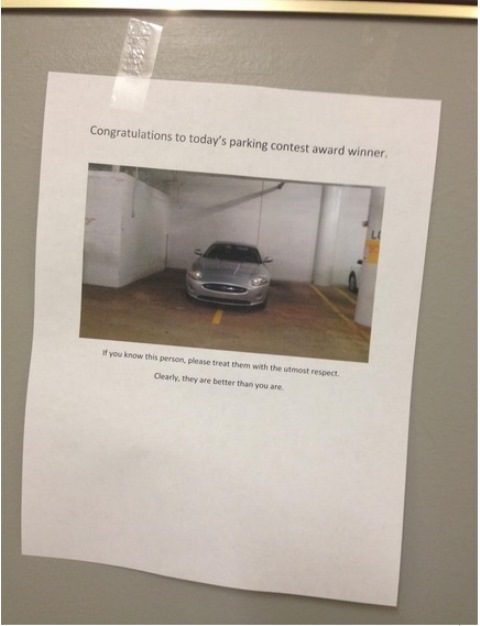 Of all the parking lanes in all the cities in all the world…"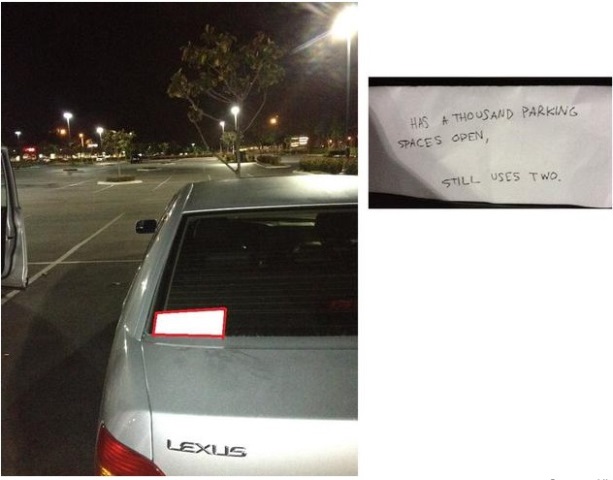 Because the Internet needs more idiots for hilarity.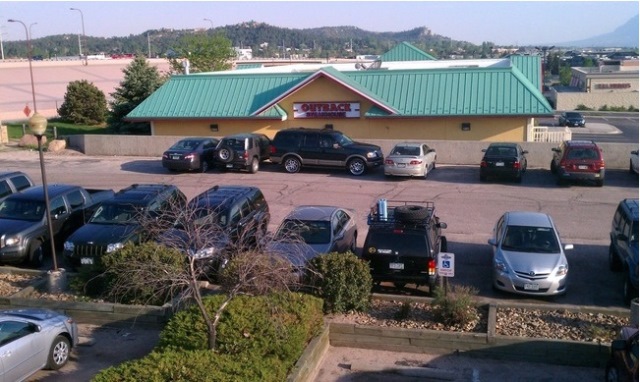 Does this really call for a celebration?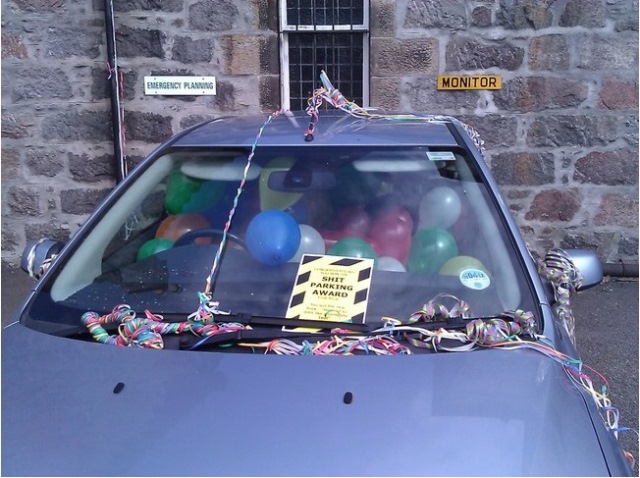 Too close.  Too darn close.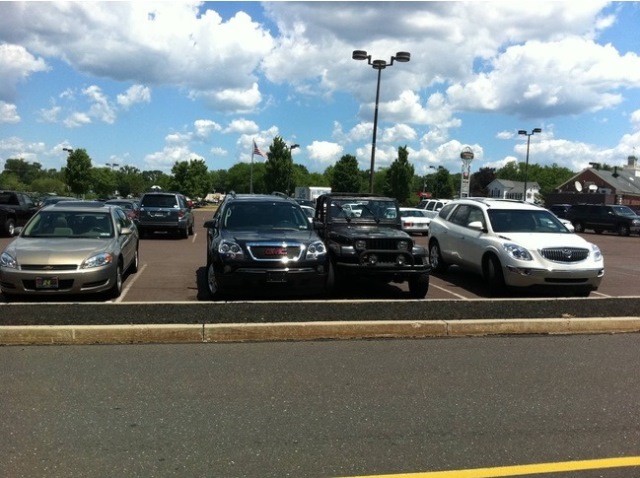 Nobody's THAT special.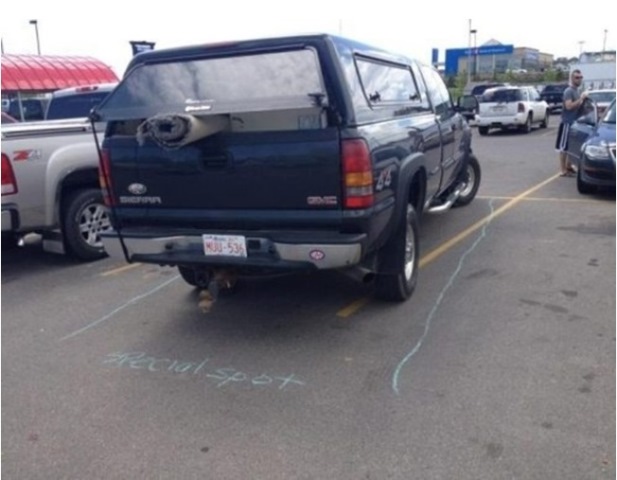 when you can't fit, make sure they get the picture.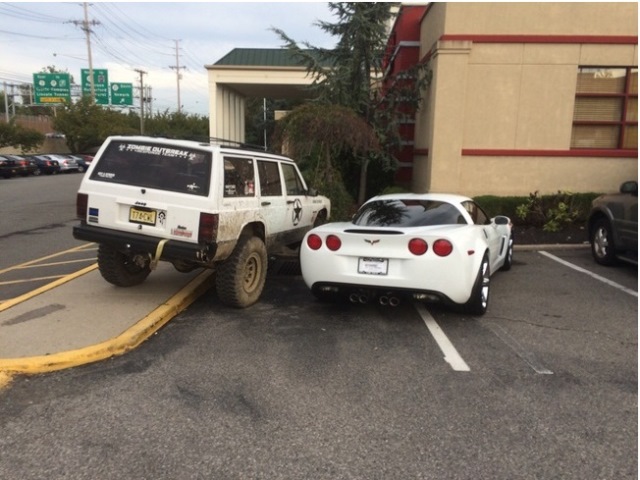 And they really meant it this time, apparently…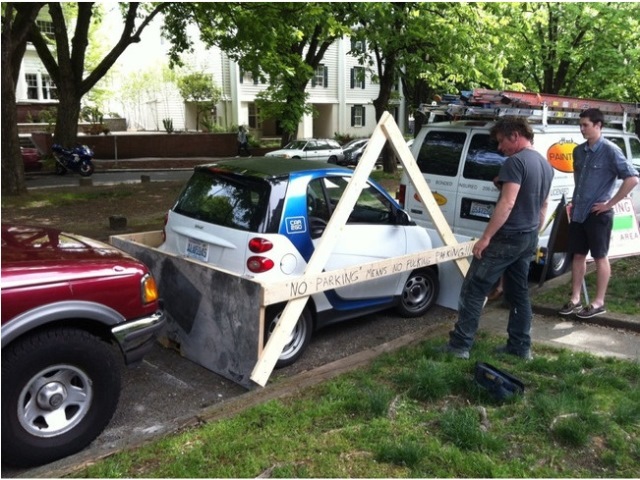 hen in doubt, use several pieces of paper to get the message across.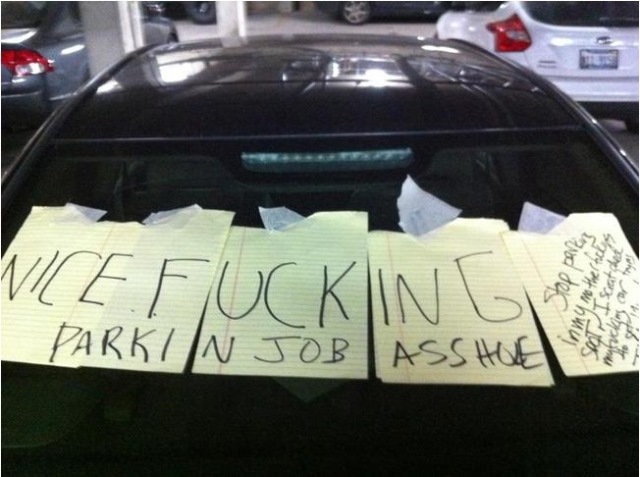 There's always a way.  Always.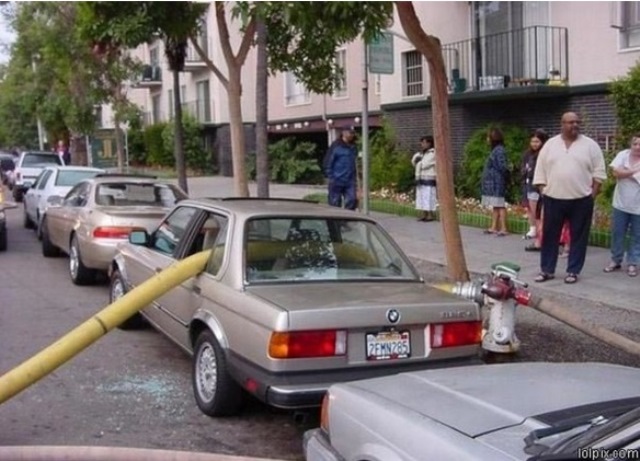 Lesson of the day — don't be a tool.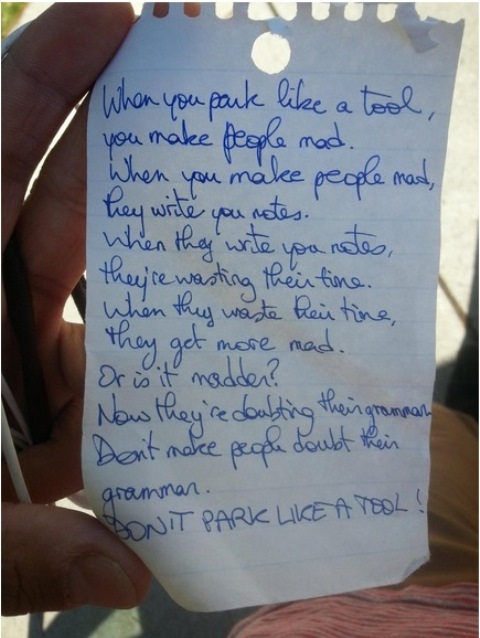 A great way to make an impression on the neighboring cars in the parking lanes…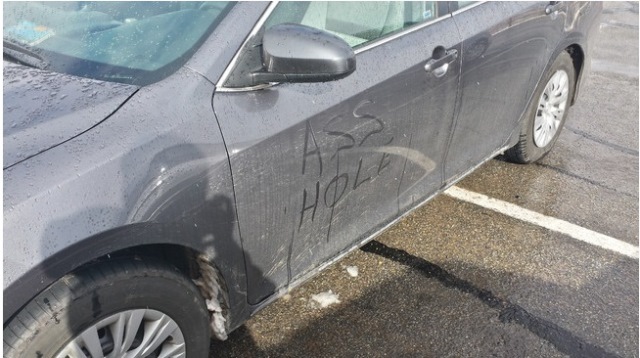 A sense of entitlement occasionally leads to stupid decisions…
If only Facebook had this feature already…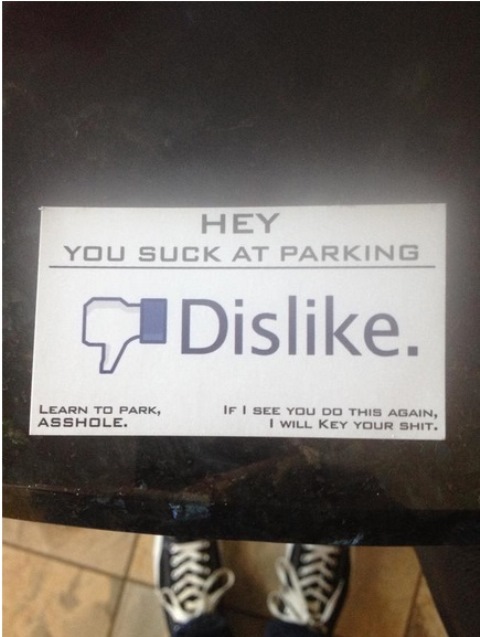 ou got to love people who speak their mind.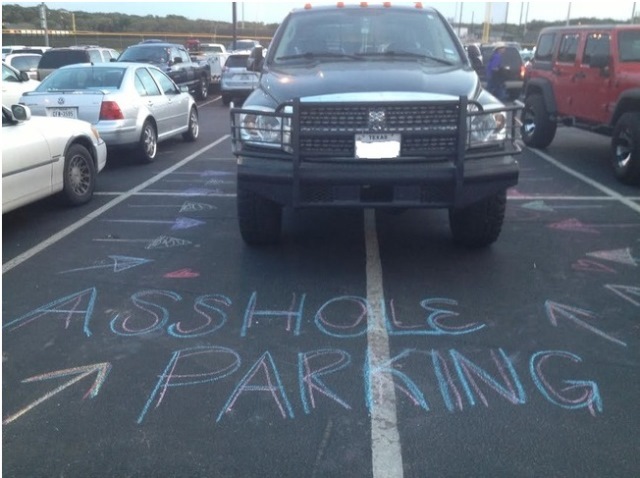 Just like a bunch of Hot Wheels all caught up in a derby headed towards destruction.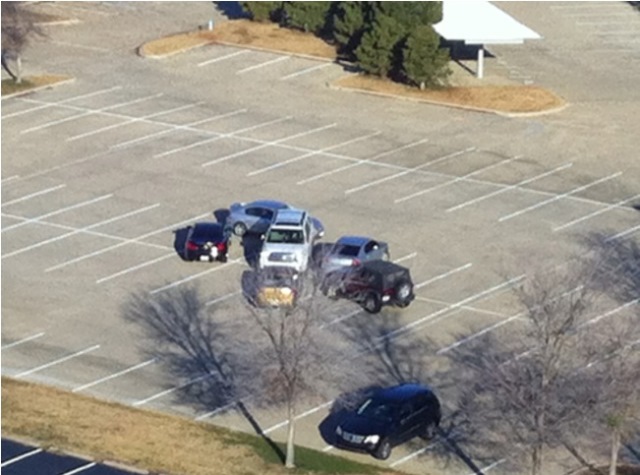 Yep, that's pretty clear to us.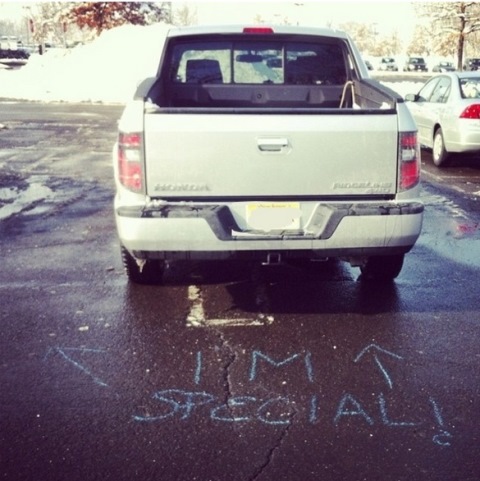 Is it inappropriate to say "congratulations" for this award?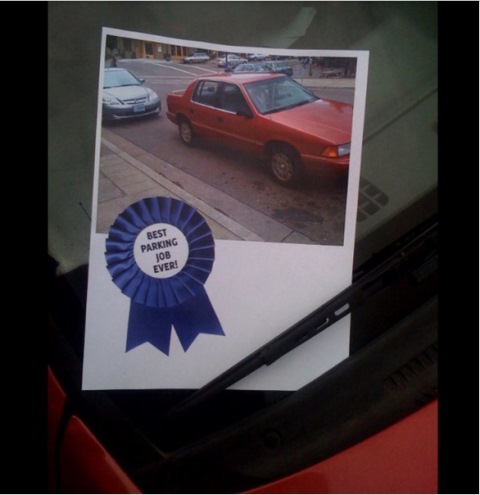 We wonder how he'd think of getting out from that.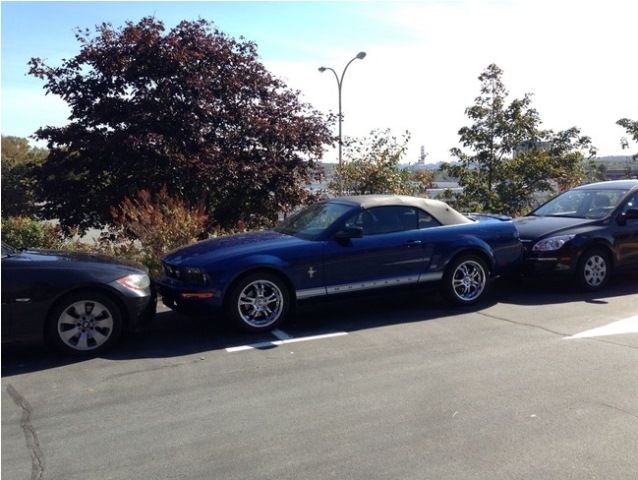 Special treatment will get you sarcasm in asphalt and chalk.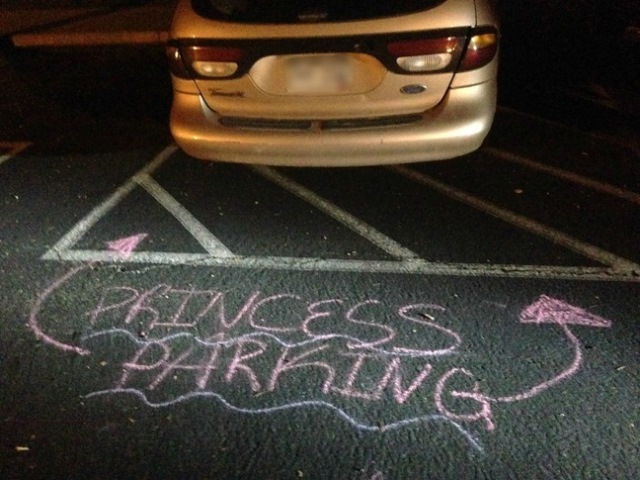 That moment when vandalism becomes completely justified…