15 Futuristic Architecture Projects
Futuristic Architecture Projects
Capital Hill Residence, Russia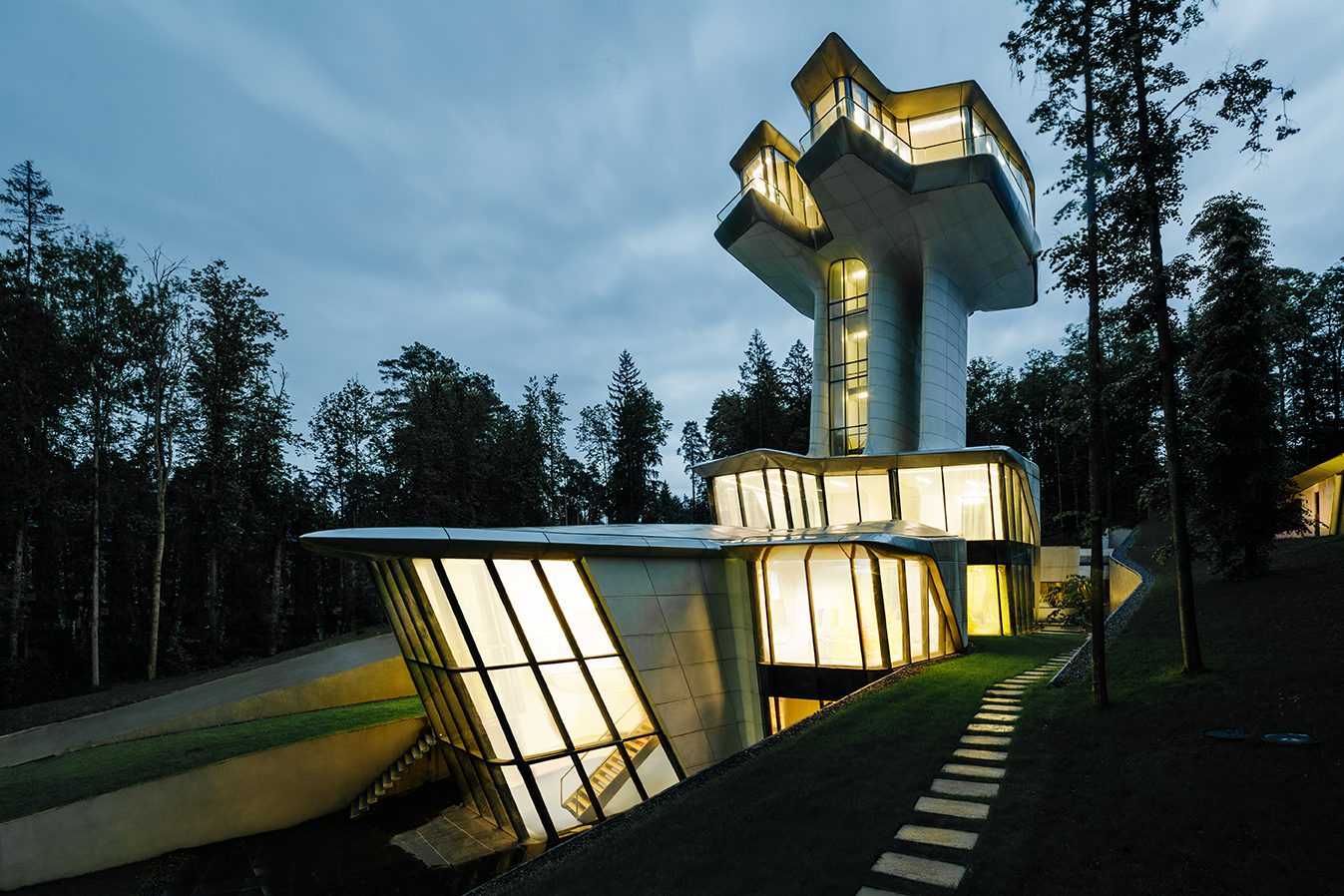 Naomi Campbell, supermodel girlfriend of Russian billionaire Vladislav Doronin, certainly received a unique and special gift — a holiday retreat in Barvikha, Russia. Not exactly a deal your everyday mortgage adviser could have arranged. Doronin hired Zaha Hadid Architects to design a residence resembling a space ship straight out of a science fiction movie. The 22 meter tall watch tower encloses private quarters with a view that imitates the feeling of sitting in the cockpit of the Millennium Falcon.
Signature Towers, Dubai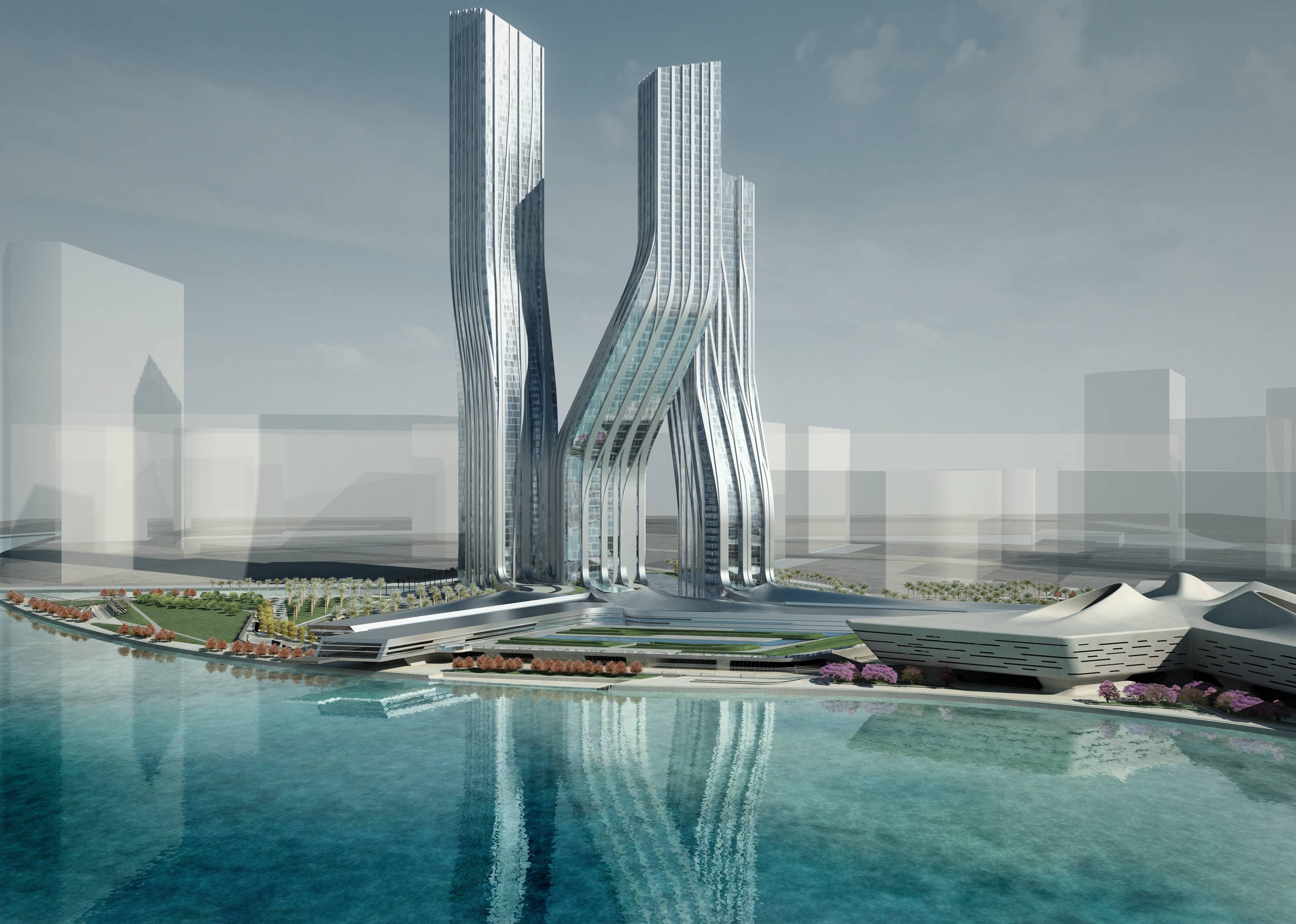 As if Dubai doesn't already have enough signature towers on its easily recognizable skyline. Hadid has another addition planned for Dubai — the Signature Towers (note the capitalized S and T). This distinct trinity stands above the city and will host offices, hotels, residential complexes, and more. Just another construction project in Dubai, I suppose. I wonder if all the thousands of residents in Signature Towers can share the same home phone internet bundle.
Sky SOHO, Shanghai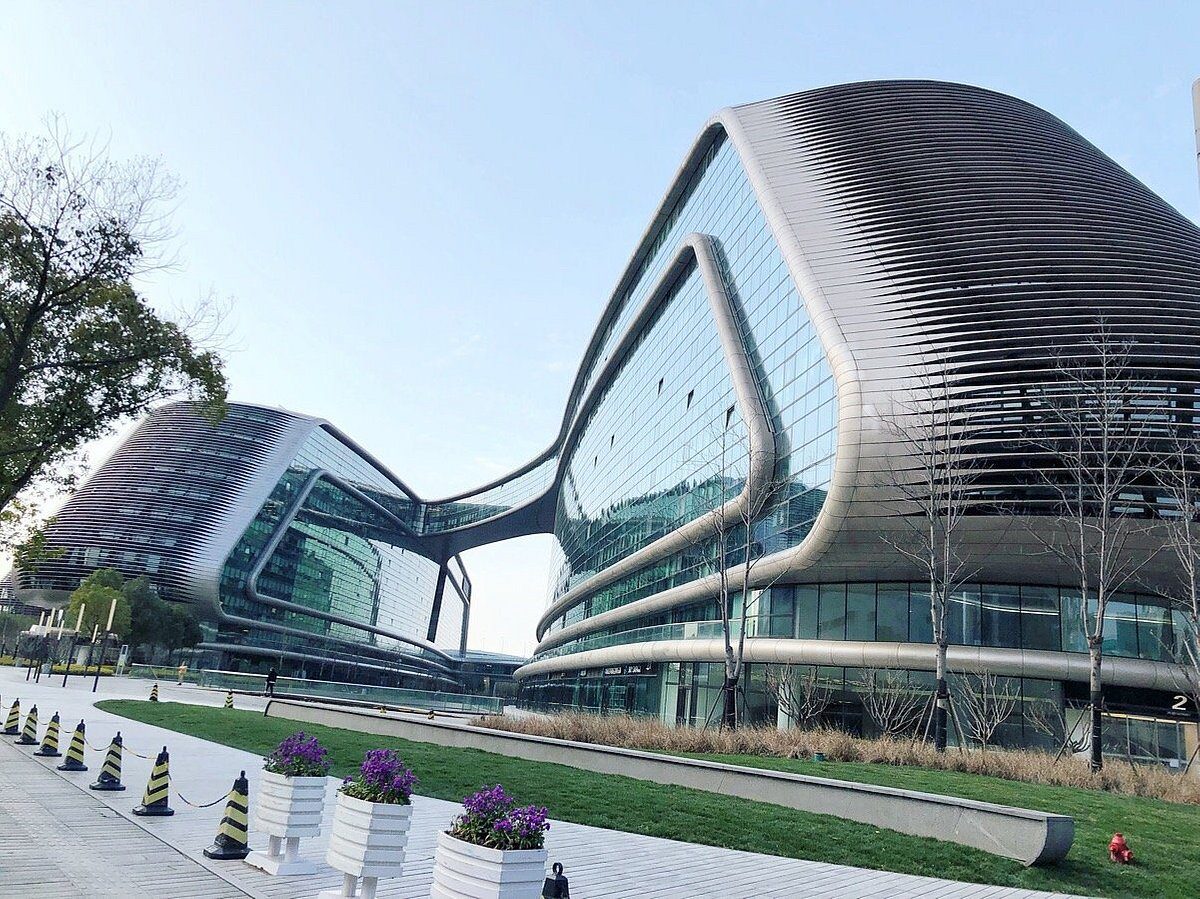 This creation was designed as the new office headquarters for the SOHO group in Shanghai. Inspiration includes Chinese calligraphy and environmental consciousness. The four buildings add strokes of movement to Shanghai's ever changing city. Speaking of movement, have you and your mortgage adviser decided which futuristic residence you are moving to next yet?
Bergisel Ski Jump, Austria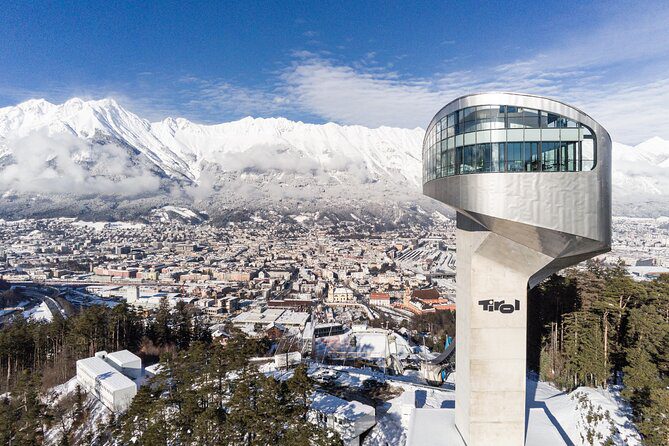 The Bergisel Ski Jump started as a part of a refurbishment project of the Olympic Arena on Bergisel Mountain in Innsbruck, Austria. The colossal tower boasts a panoramic cafe and viewing terraces. The facility is equipped for both athletic and recreational needs, with twin lifts taking athletes and fans alike to the summit of this intimidating ski jump. Such a remote location must mean a pretty expensive home phone internet bundle.
Vilnius Museum and Cultural Center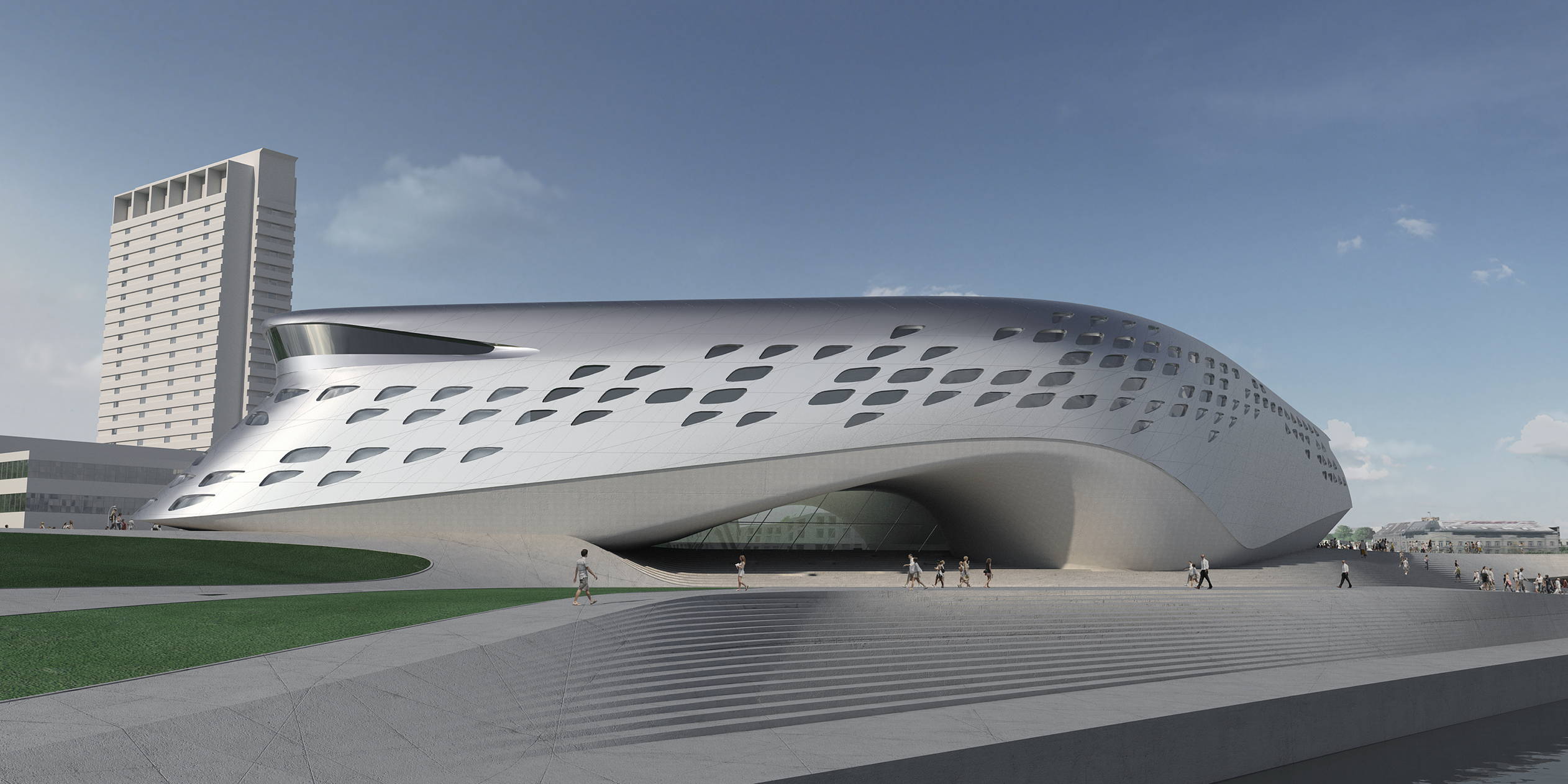 This metallic structure is the epitome of futuristic architecture. From certain angles, it actually looks as if the building is levitating. Atypical of Hadid's designs, this monochrome creation is less flowy and more flat (though, it still does maintain some of the signature curves that define Hadid's design). The carefully planned soft edges are said to add 'lightness and fluidity' the the structure, differentiating it from its vertical and static backdrop.
Heydar Aliyev Center, Azerbaijan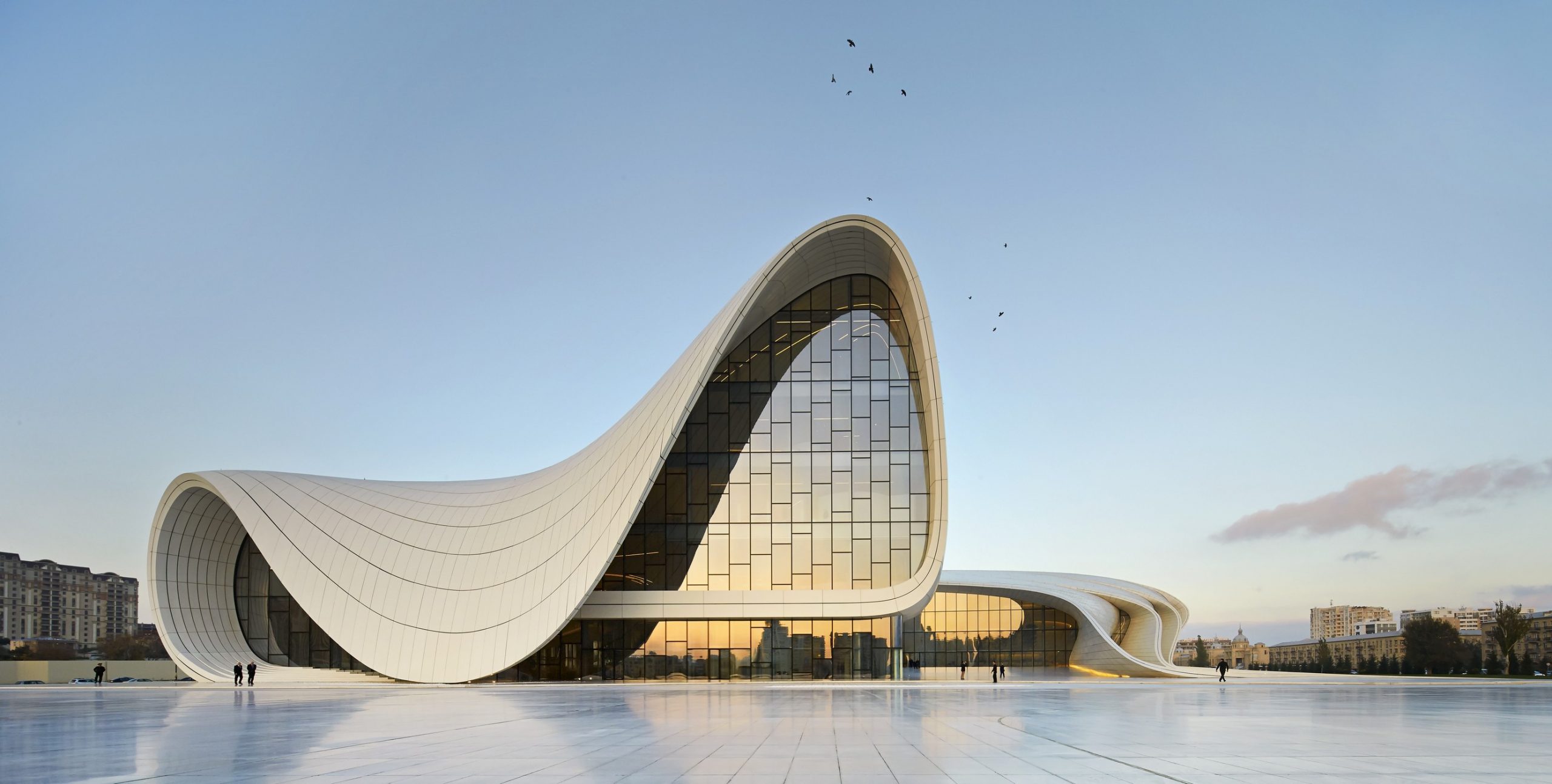 The Haydar Aliyev Cultural Center in Baku, Azerbaijan is yet another Hadid creation. However, the building is considered more than just a building. Many consider the structure to play a crucial role in the city of Baku, with modern form and design elevating the entire neighborhood, pushing the city further toward urbanization. The building seems to flow out of the ground itself with fluid edges and a glass facade. Definitely one your mortgage adviser would enjoy.
Madrid Civil Courts of Justice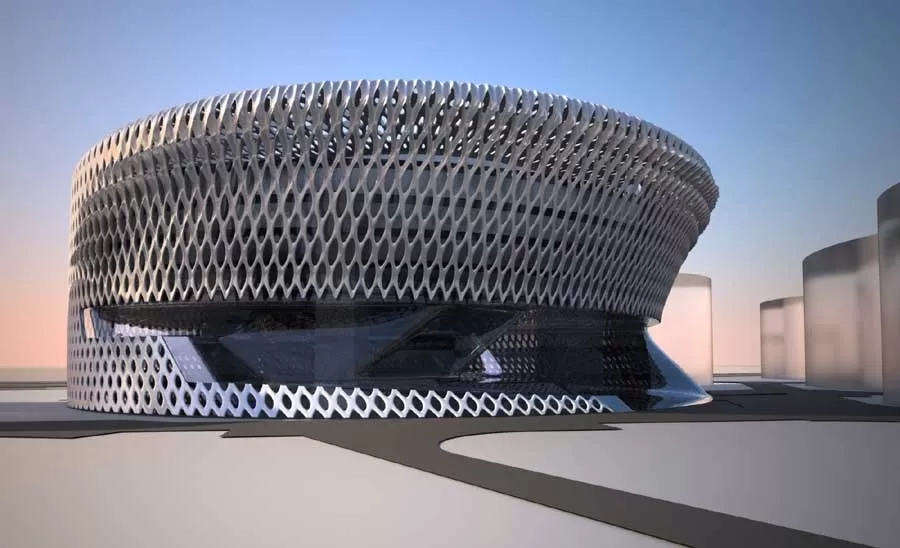 The Madrid Civil Courts of Justice building is defined by its movement. The floating, rotating rings that envelop the structure add a dynamic nature to a slower, boring setting. Worried about the your electricity bill? Don't cancel your home phone internet bundle quite yet; the structure actually is equipped with many environmentally conscious features as well, included integrated photovoltaic cells and natural ventilation and temperature regulation.
Abu Dhabi Performing Arts Center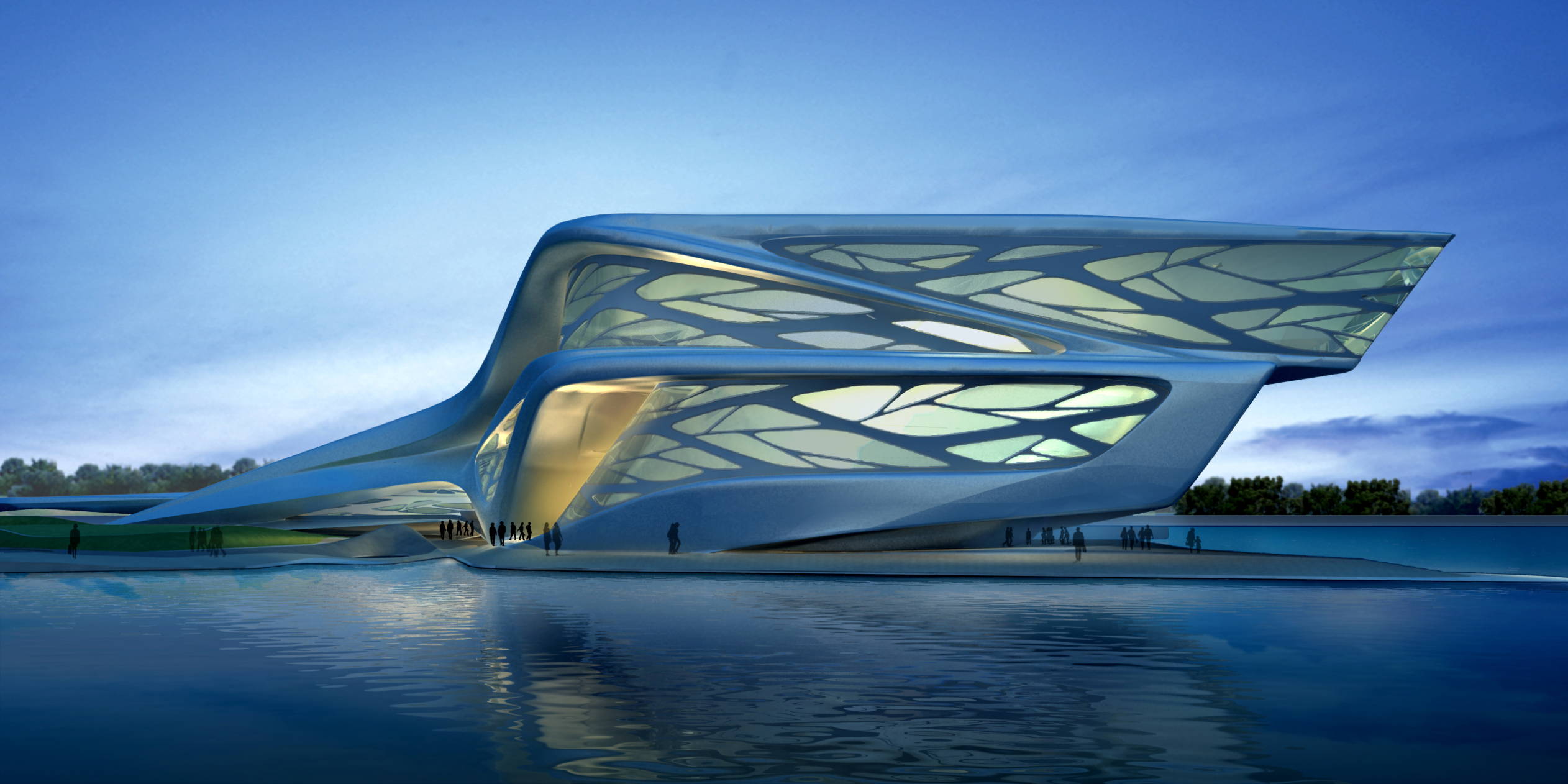 The Performing Arts Center is less a building and more of a work of art for Zaha Hadid Architects. This waterfront facility hosts five theaters, a music hall, a concert hall, and an opera house. Ten floors of creativity seems to have flung itself out to sea and is slowly oozing into the water. Just a suggestion — the bottom of the ocean isn't a great place to have a paid home phone internet bundle.
New National Stadium, Tokyo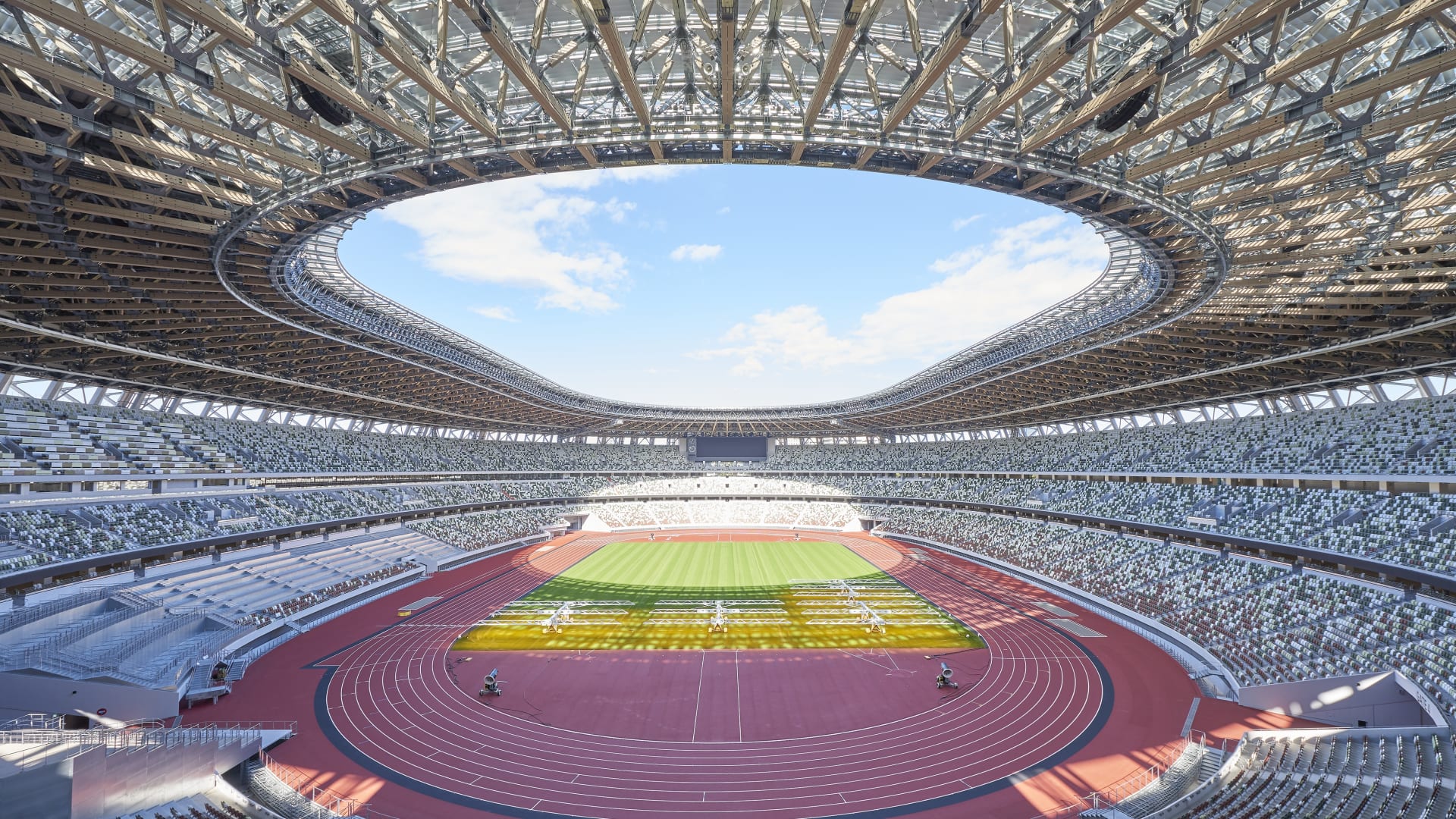 Tokyo is often known for its futuristic architecture, and the New National Stadium certainly lives up to Japan's reputation for being technologically savvy. Another sports venue by Zaha Hadid Architects, this new stadium is currently undergoing construction and will be done by 2018. The stadium boasts 80,000 seats and sports (no pun intended) flowing curves on its roof that conjures the image of a spaceship sitting in the middle of downtown Tokyo.
London Aquatics Center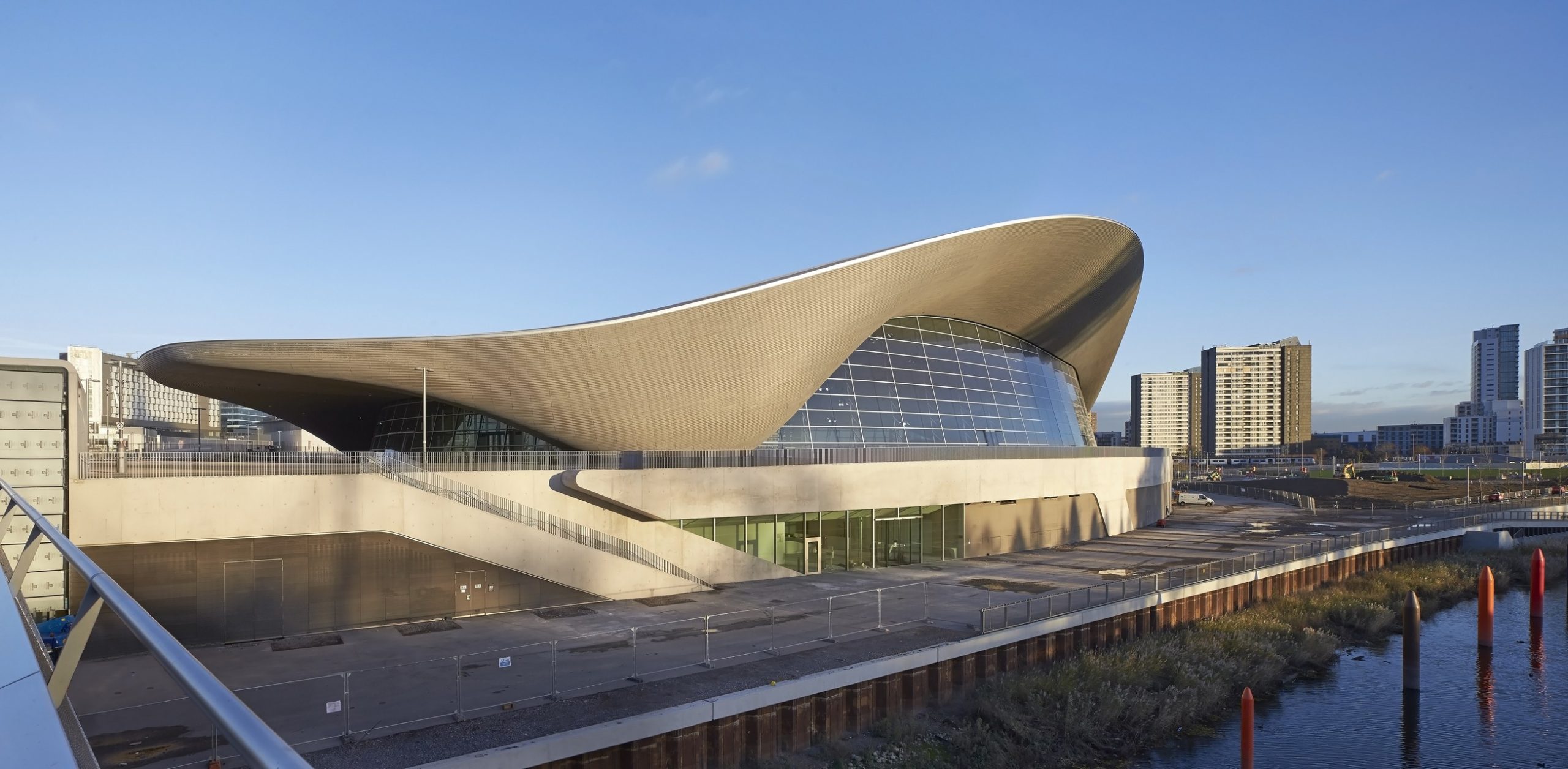 The London Aquatics Center is the most popular of Hadid's projects. The building was described by Jacques Rogge, IOC President, as a 'masterpiece'. Inspiration of the building includes the flowing movement of water, as well as interesting geometric curves to draw the eye and stand out from the angular uniformity of London. Definitely one of the more famous examples of futuristic architecture.
Phaeno Science Center, Germany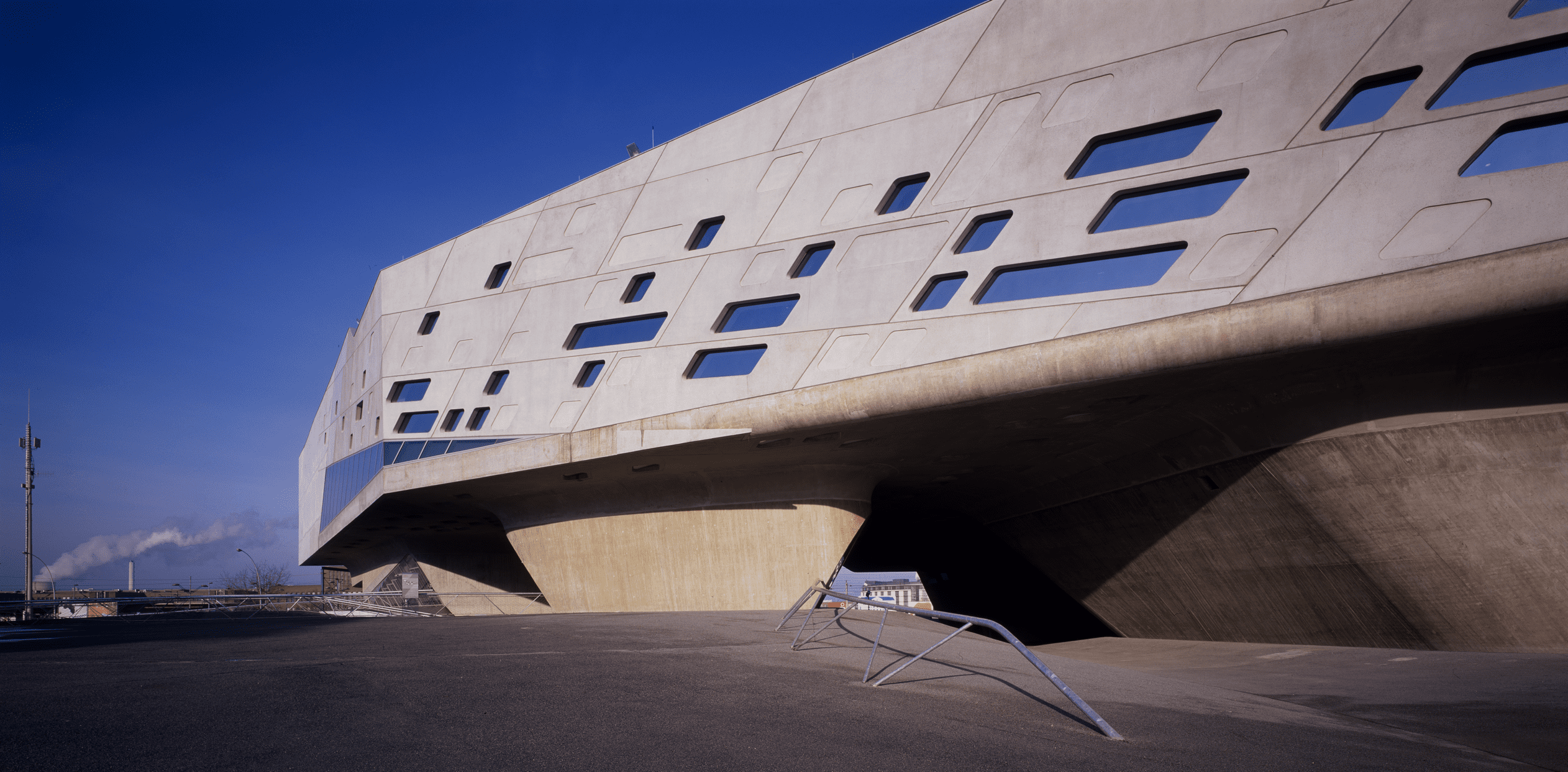 Another beautiful German structure is the Phaeno Science Center in Wolfsburg. Hadid's creation was completed in 2005 and won the 2006 RIBA European Award. This building is appreciated by people all over the world (as you and your mortgage adviser should too), and locked in Hadid as one of the best architects on the planet. It was even considered so inspirational and revolutionary that it was deemed one of the '7 wonders of the Modern World' built after 2000.
Maggie's Center Fife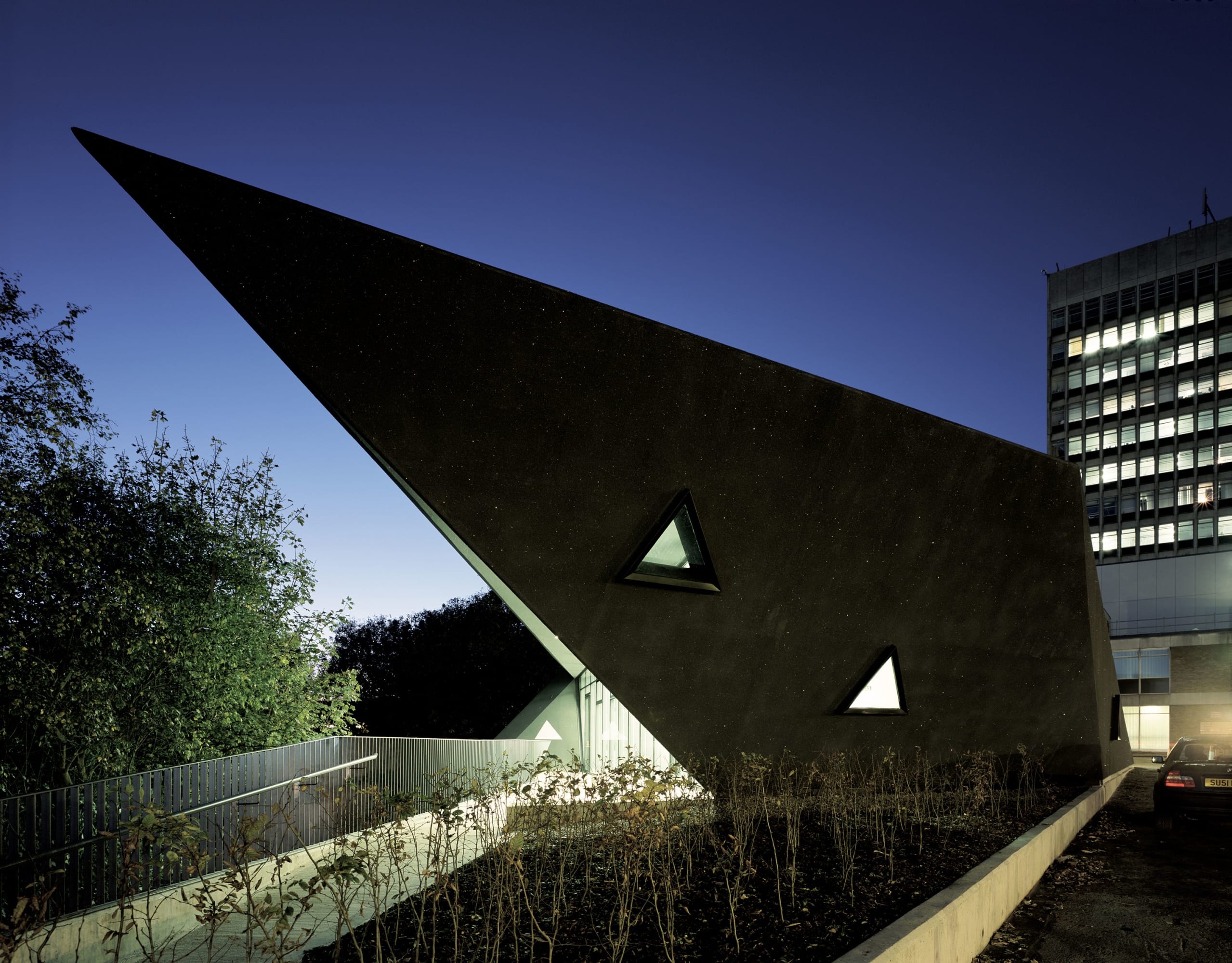 This particular project has a unique history. Maggie's Cancer Caring Centers was founded by Maggie Keswick and reflect her strong belief that buildings can emotionally sway a person's mindset. The futuristic architecture of this center was implemented to inspire hope and present an uplifting and relaxed atmosphere.
BMW Central Building, Germany
Yet another of Hadid's critically acclaimed buildings, the winner of the 2006 RIBA European Award is none other than the BMW Central Building in Leipzig, Germany. The central building is a $1.55 billion complex that crafts BMW 3 Series vehicles was a prokkject for Hadid unlike any residential or commercial project she had attempted to tackle ever before. For a first try, you and your mortgage adviser should certainly be impressed with what she managed to create for BMW.
33 – 35 Hoxton Square, London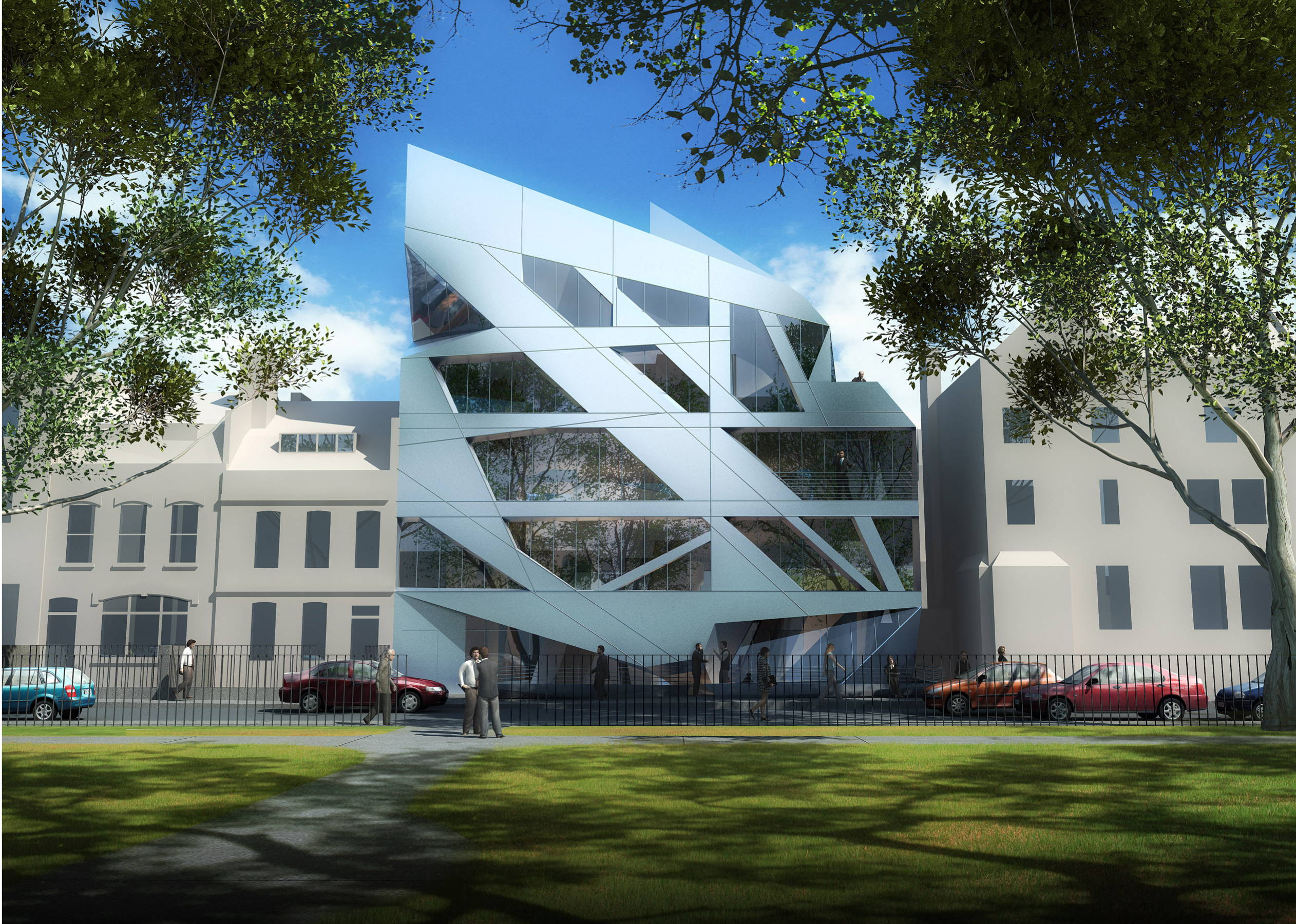 This residential development should certainly pique the interest of your mortgage adviser. This one of Hadid's creations draws from an inspiration of various geometric forms, especially 3 dimensional prisms. The structure's multifaceted nature and windows regulate and control the movement and intensity of light throughout the rooms and halls as the day passes. A two level gallery, commercial offices, and eight residential flats will be housed here.