13 Houses that Give a Whole New Definition of the Word "Fun"
Celine Dion's Waterpark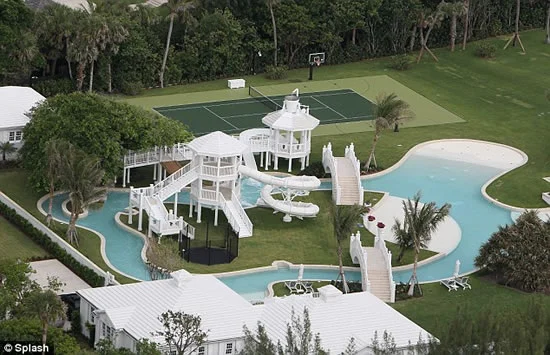 Just when you thought you were living it up in your home with all your gaming consoles, books and other forms of entertainment, you haven't seen anything yet.  Architects and interior designers surely have gathered minds to come up with some of the wackiest ideas put to reality, and a lot of folks are so pleased with the idea of having more than enough fun in their homes, we decided to check out what you're missing out on.  If you get any ideas, and have the budget for it, go right ahead.  If not, feel free to get envious anytime.  We don't mind.Holding up to 500,000 gallons of water for her very own personal aquatic playground, this is definitely as lavish as it gets.
The Blue Flash Backyard Rollercoaster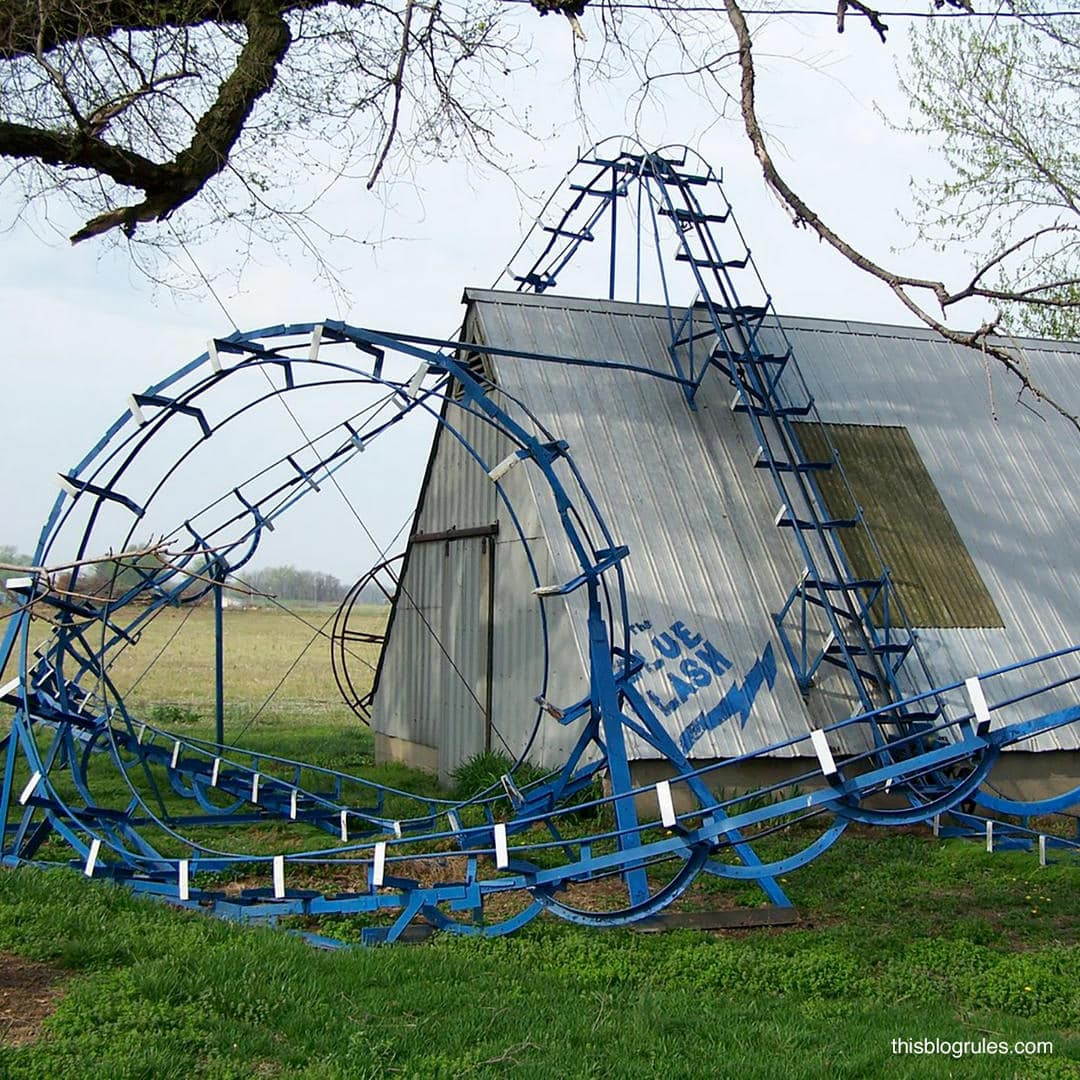 The product of Jon Iver's imagination, this backyard rollercoaster, dubbed "The Blue Flash" is as awesome as it gets for some homely recreation.
Penthouse Slide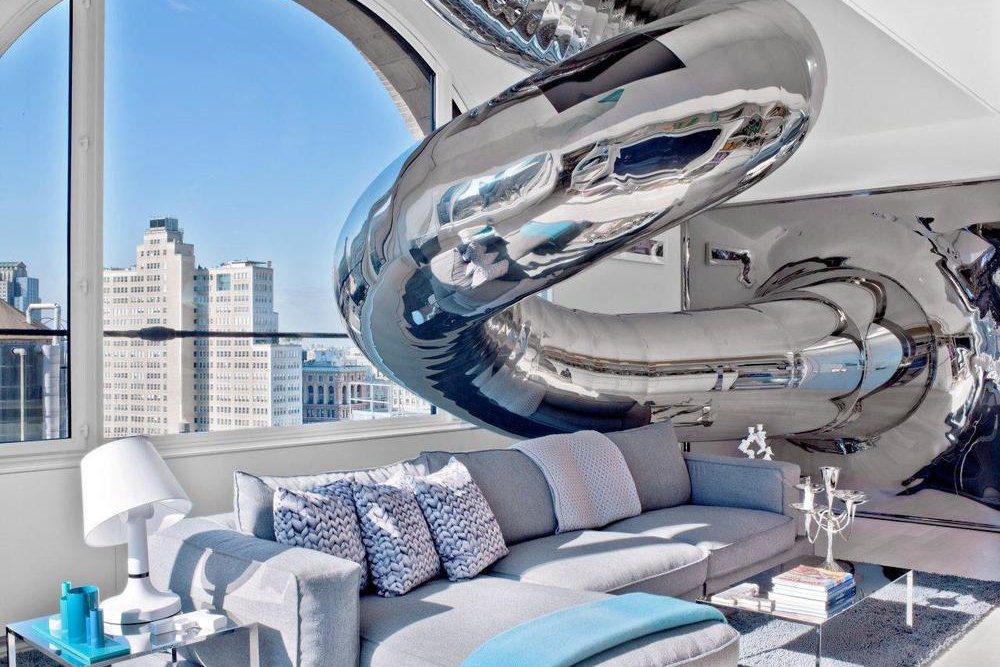 Tubular in design and costing far beyond you can imagine, this penthouse slide in New York City would certainly make high society feel like children all over again.
Alex Michaelis' Underground Recreational Area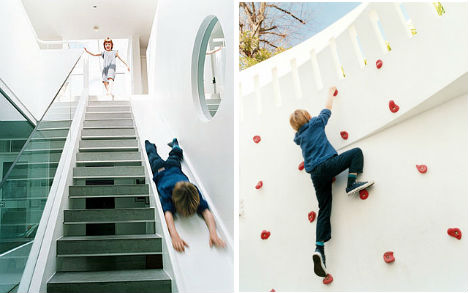 Alex Michaelis is an architect by profession, so it only made sense for him to imbue a sense of fun in his own home in London by adding an underground recreational area. It includes a large swimming pool, a slide right beside the stairs and a wall dedicated entirely to rock climbing.
Indoors Tree House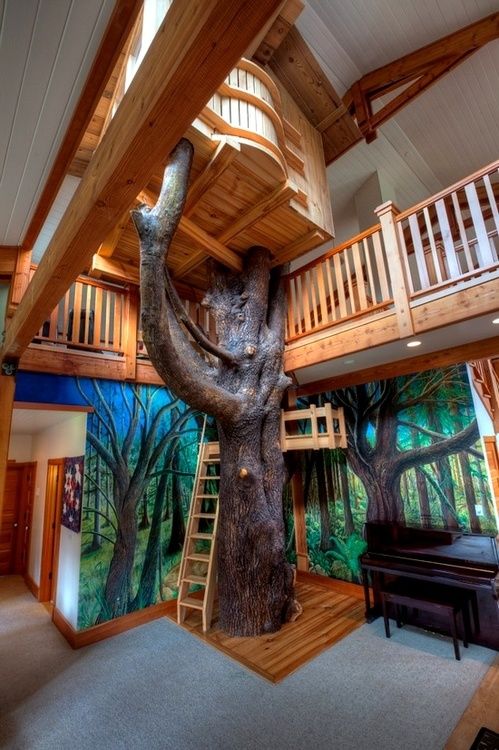 Located in Bainbridge Island, Washington, this tree house gives children the opportunity to experience some outdoors fun while staying inside a 6,000 square foot mansion.
Second Floor Slide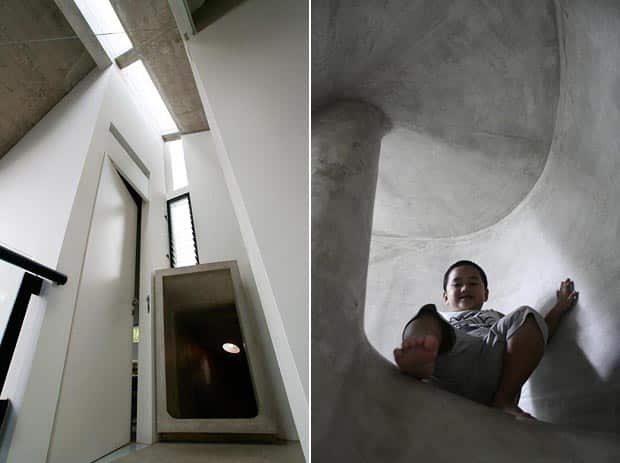 Just when you thought stairs were somewhat tiresome to go down on, Indonesian firm Aboday Architects makes traveling down from the second floor  a whole lot more fun.
Indoors Ferris Wheel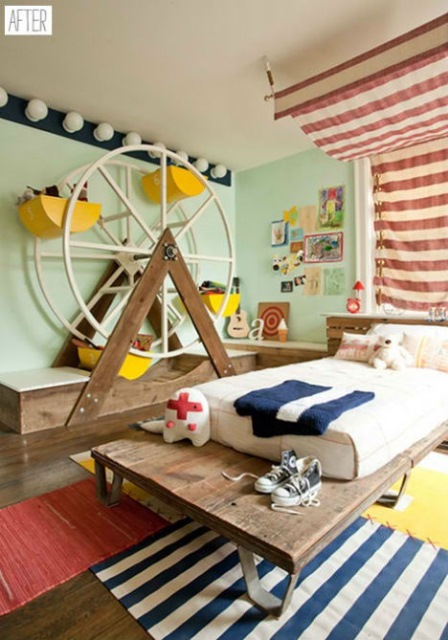 If your child wants to have his or her very own carnival inside the room, why not have a ferris wheel installed?  When playtime's over, you can use the carriages to store toys.
Indoor Climbing Wall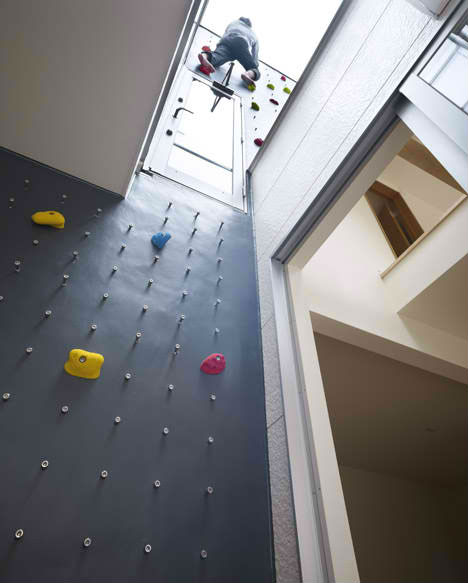 Designed by Naf Architect & Design for the 3 Way House in Tokyo, it would be the perfect opportunity to test your wall climbing skills and make it to the top as you're greeted by a lovely view of the world outside.
Wrap-around Stairs/Slide Combo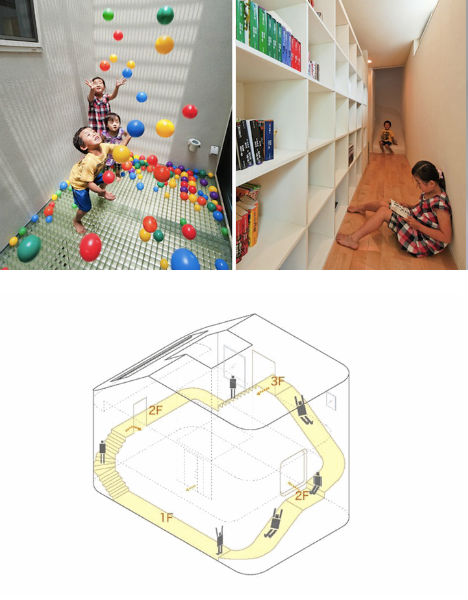 Japanese studio Level Architects offers freedom of choice with either a flight of stairs or a slide, both of which meet each other in the middle, with a ball pit for kids to enjoy.
Pirate Playground by Kuhl Design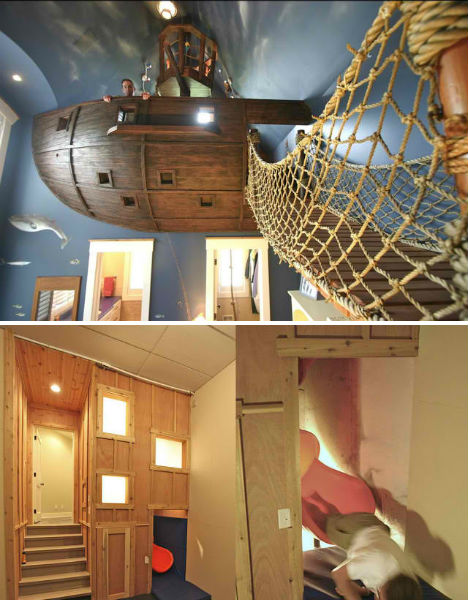 A floating ship with a rope bridge with an indoor slide… How fun can this get?
Multi-colored Stairs with Trap Doors and Slides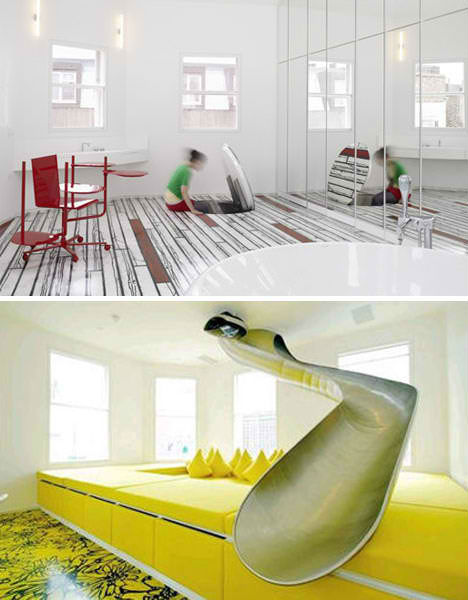 This indoors children's paradise was created by AB Rogers and DA Studio. The multi-faceted recreational area features trap doors which can be used as entry points to the next floor, plus an extra large sofa which children can jump and bounce on.
Slide/Library Combo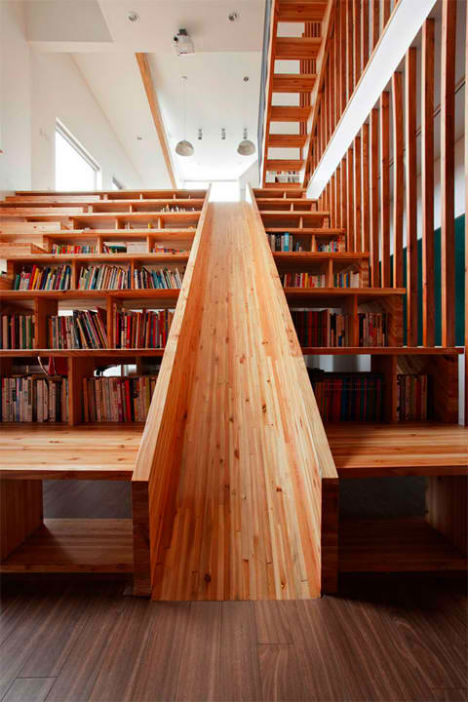 If your child enjoys reading a lot, converting the stairs into a set of bookshelves ought to do the trick. Install a slide right in the middle and they get a load of fun. Korean architect Moon Hoon's realized idea for the Panorama House certainly is proof of that.
Indoors Skating Park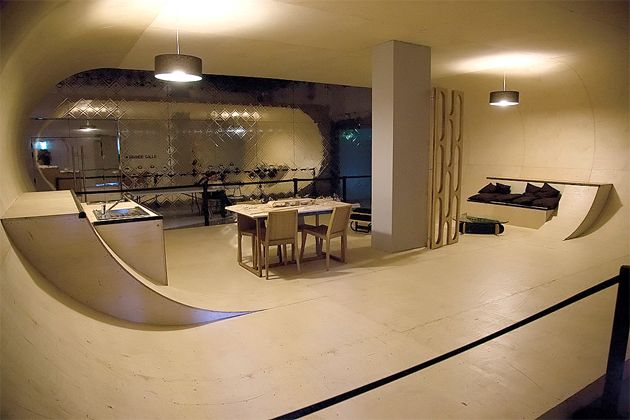 When you have something like this in your home, there's no doubt you'll spend countless hours just working on your flips and turns.  Take it from skateboarder Phillipp Schuster, who came up with the design for the "Skate Villa."