17 Crazy Inventions of the Past That Thankfully Aren't Around Anymore
Goofy Bike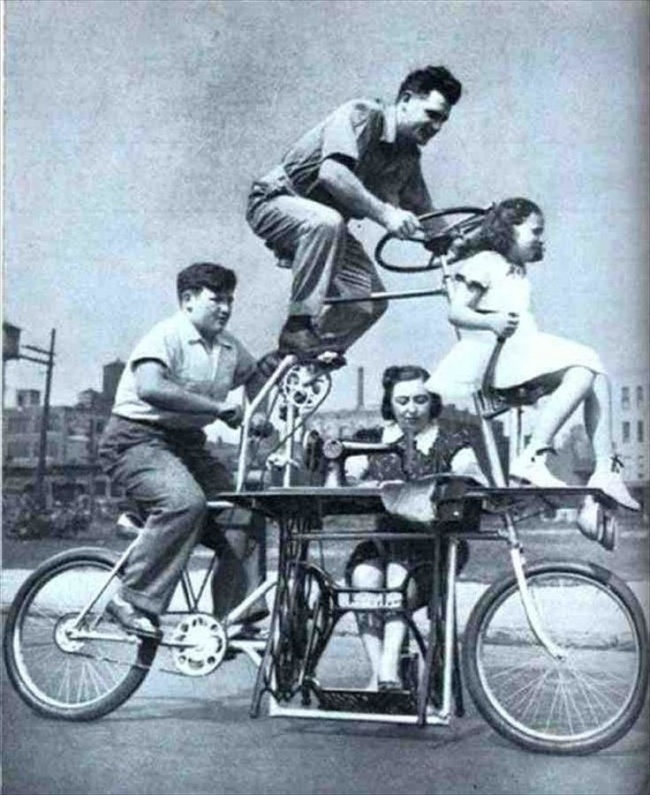 This is the Goofy Bike. Yes we agree that it is goofy looking, you do not need to point it out. What we're trying to figure out is the purpose for this thing. Is it for sewing moms on the go? Or is it for moms who that want to sew while spending time with her kids at the same time?
Night Reading Glasses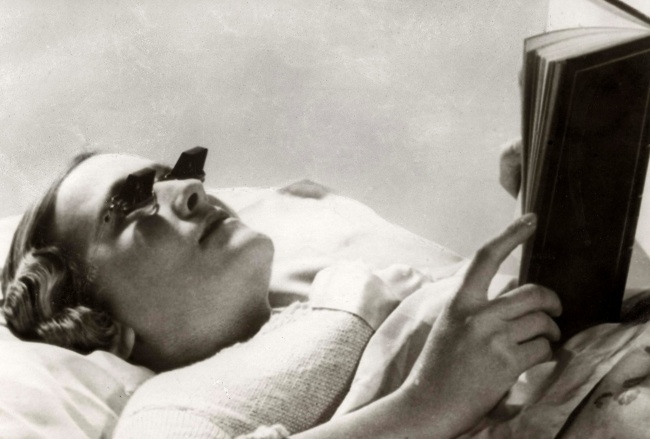 For those who love to read before bedtime but are too lazy (or maybe too tired) to sit up, this is the perfect pair of specs for you. Nothing quite weird about this one tho because there is currently something similar to this contraption sold in the market.
Radio Hat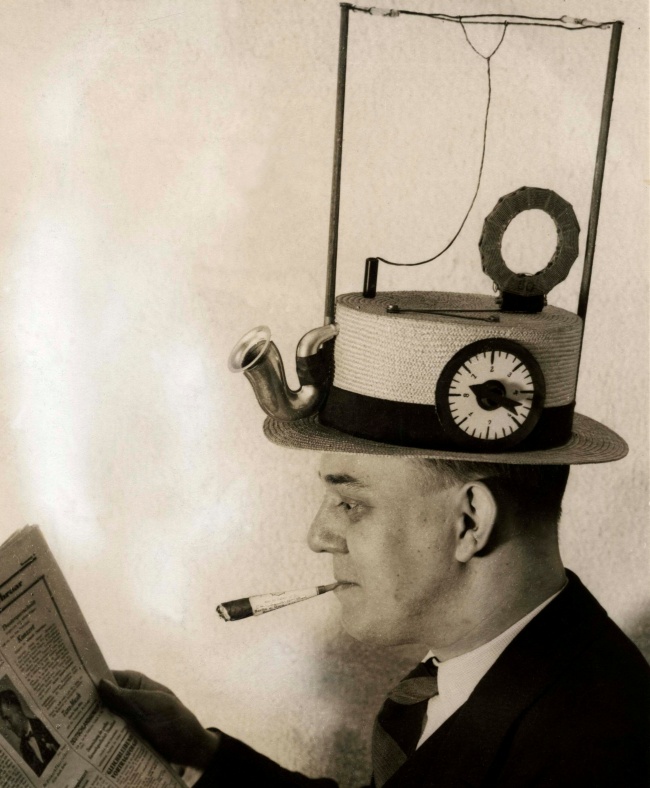 Let's go back to the days when portable or mobile radios didn't exist, ah yes the radio hat. Nope, definitely not waterproof or maybe even wind-proof.
Baby Suspender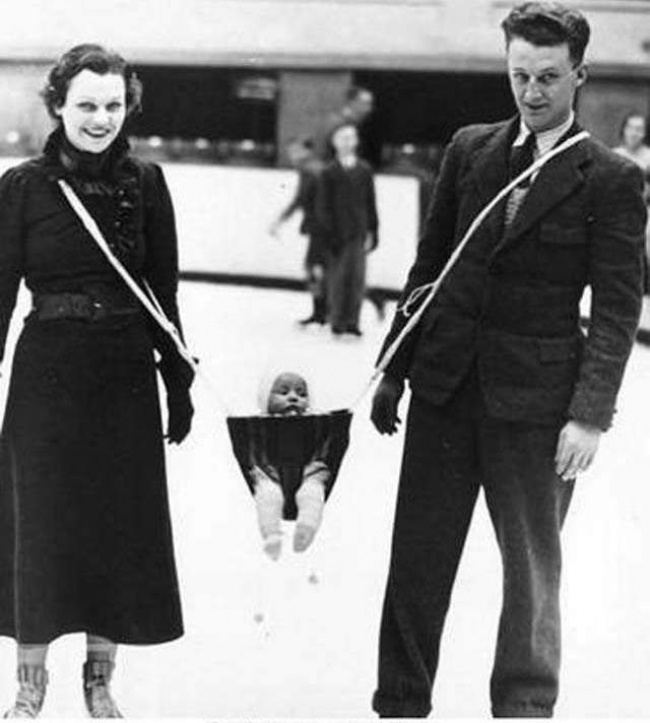 If you think today's baby products are absurd, think again. This is what they called the "baby suspenders" for the obvious reason. We actually have current day version of this device. Of course, today's version is totally safer.
Suspender Baby Cage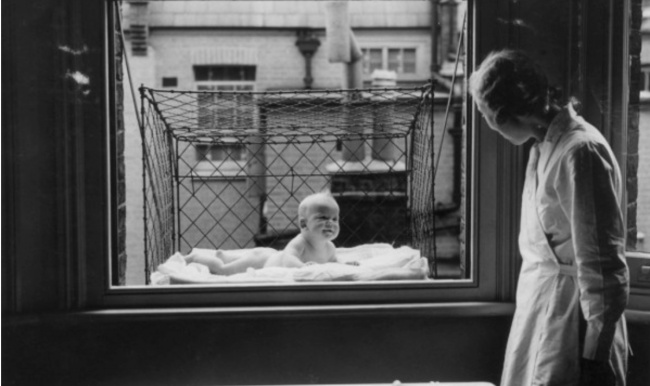 In the early 1900s (back when the ozone layer was still all good and the world had less pollution), families in living in apartments in NYC often had the problem on how their kids could get enough sunlight. Then, some bright dude came along and introduced "baby cages". Yes, these cages are mounted on your apartment window so that you baby gets that much needed sunlight.
Anti-Bandit Bag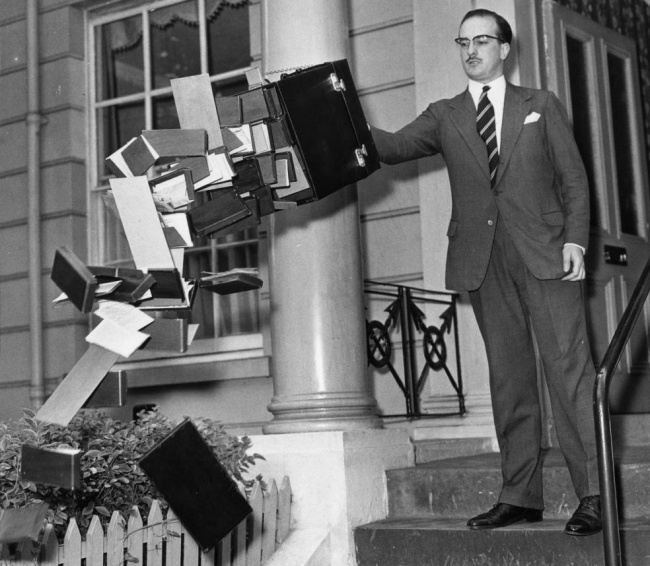 Ever got mugged? Sometimes it's really not the cash inside the bag that matters but the other valuables in it like important papers, I.D.s and the like. Now this anti-bandit bag isn't technically one that prevents your bag from being stolen. Rather, it ejects everything out from your bag so even if the thief runs off with the bag, your valuables are left behind.
Slenderizing Salon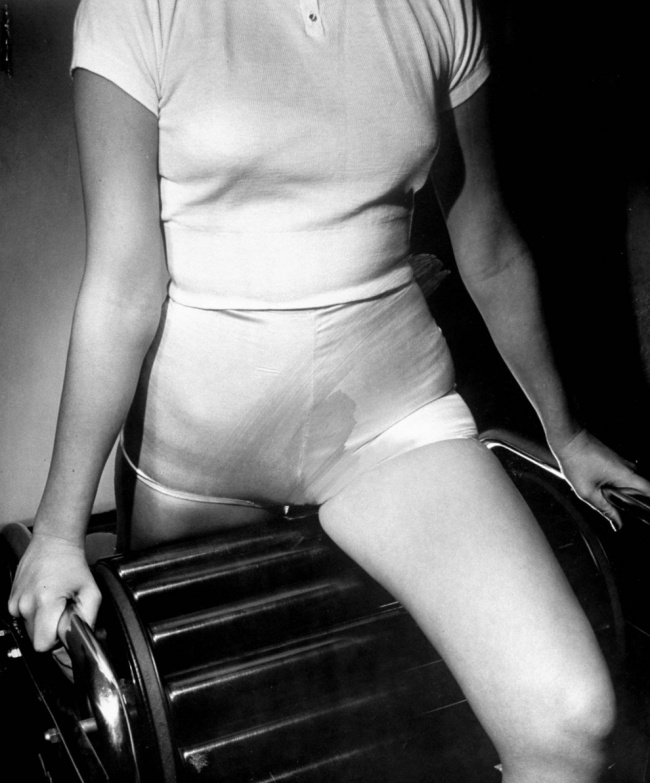 Oh no, ever since there have been people who badly want a toned body but are too lazy to work for it. This is why this slenderizing salon became such a hit. We are clueless on how this works though.
"Trendy Bendy" Lifejackets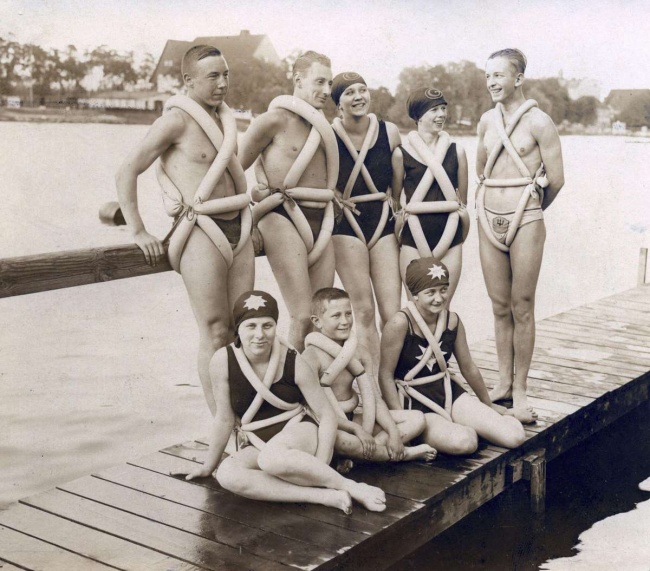 Early versions of the life jacket look like errrr never mind. Maybe this is where the inspiration for the modern-day "noodle" flotation device originated?
Folding Bridge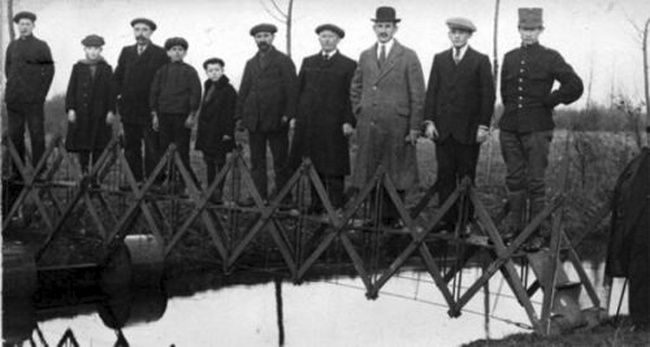 No bridge? No problem! A folding bridge is available at the store! Yep, these folding bridges were a thing back in the days.
Motorized Surfboard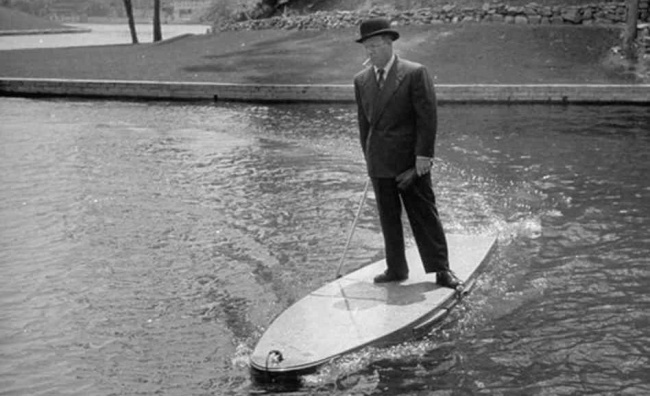 People have always had this notion that surfers are pretty laid back. Well if you are even more laid back than one, maybe the motorized surf board would have been to your liking? Yup, hassle-free surfing.
Sauna in a Bag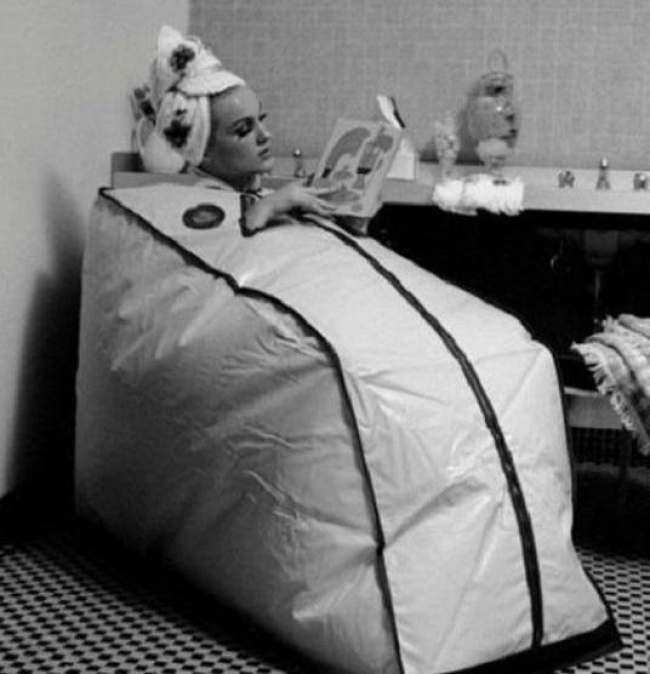 Want your own private sauna? Now here's one that you can literally have with you anywhere you go. Sauna in a bag, the sauna for the jet setter!
Blizzard Cones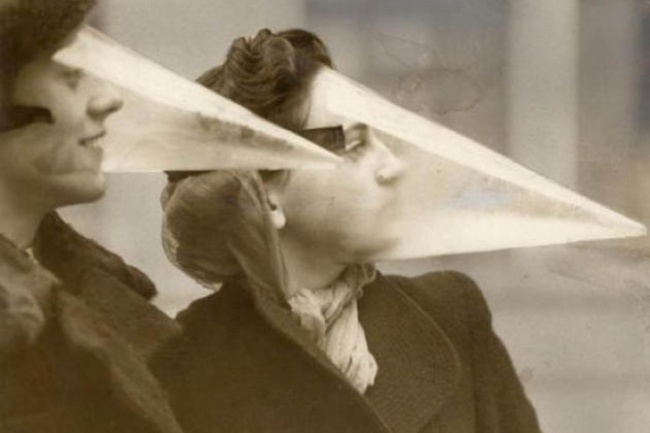 From the name itself, blizzard cones are gear that can protect your face from blizzards or strong winds. But eventually, women found more use for them. Yes, they use them to "protect" their makeup from dust, wind, and rain.
Roller Skates ala Bike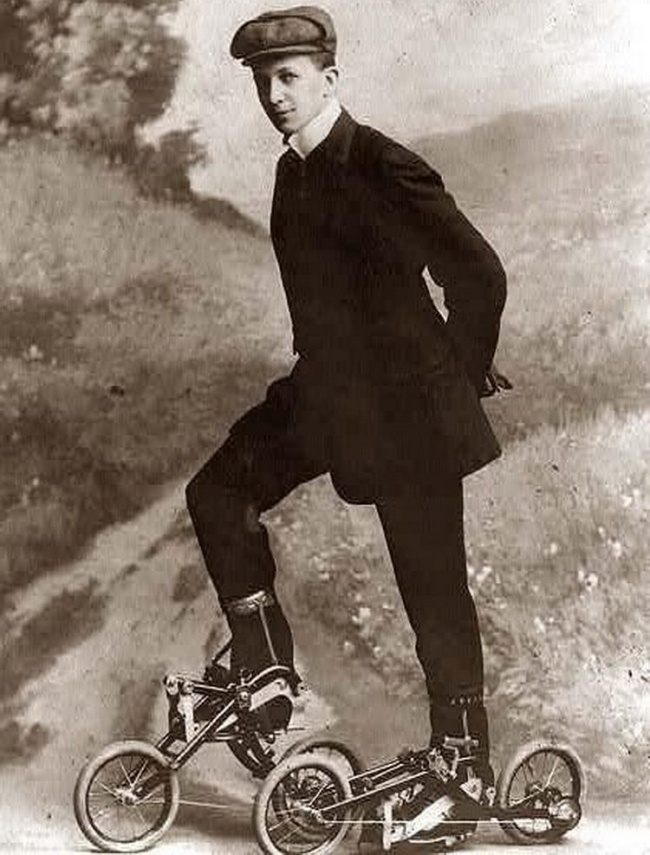 Roller blades or mini bikes? We are not quite sure which is which. But either way, they do serve the same purpose.
Motorized Roller Skates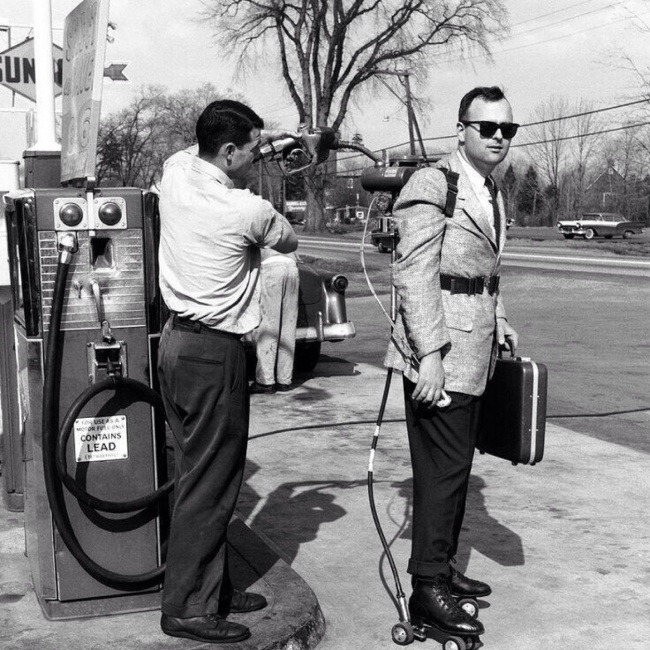 Whoever said skating isn't a great way to get around town, haven't tried motorized skates. Yup, they're effortless to use and they can get you anywhere fast. The downside? You have to carry around a cylinder of gas on your back all the time.
Lawn Chair with Hole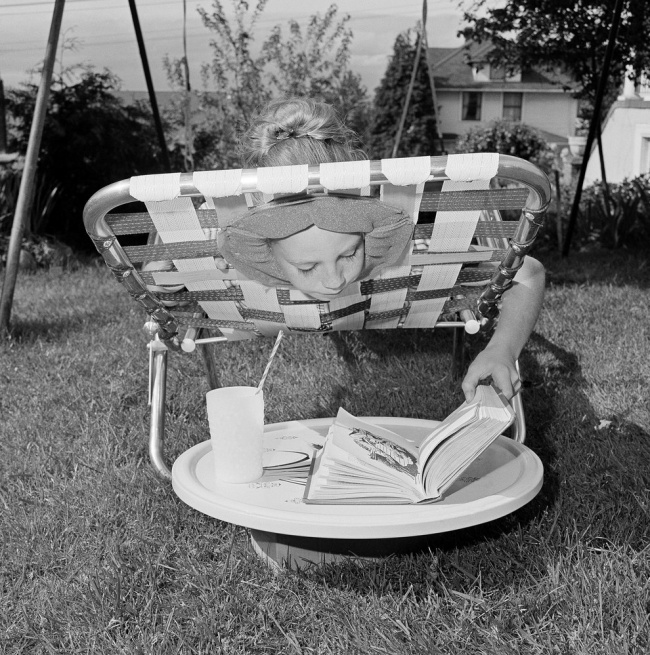 Looks like a typical massage bed or chair if you ask us. Not really much of a "wow" invention but it was handy for those who love to sun bathe while read at the same time.
Dimple Maker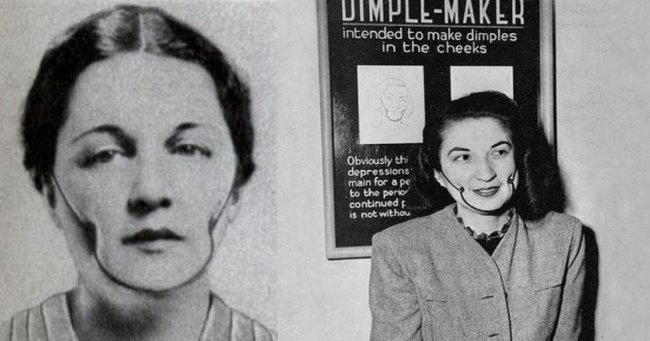 No dimples? No problem! No surgery or whatever medical procedure needed, just buy yourself a dimple maker.
The Hangover Mask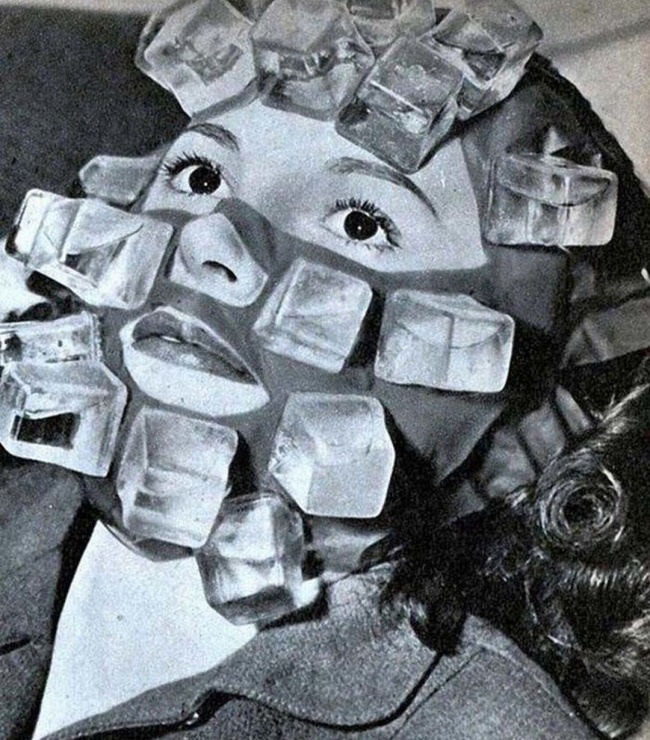 Hangovers are a bummer. One of the many tested-and-proven remedies is ice, lots of ice. Now this hangover mask would obviously do the trick.