14 Bizarre Buildings (No, You're Not Hallucinating At All)
Terfens, Austria (Upside Down House)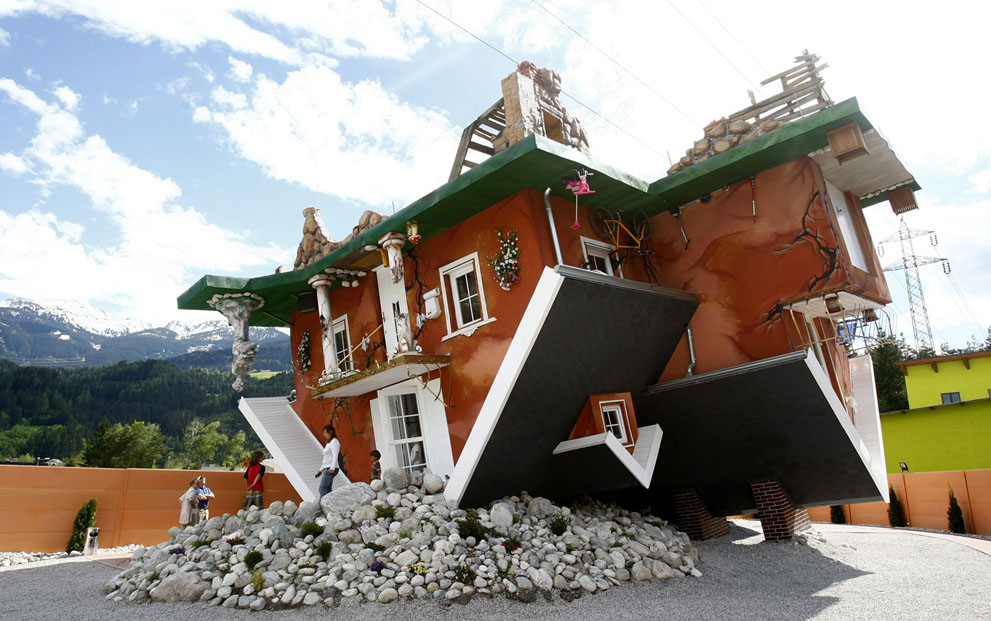 The world is really a strange place! If you have the money and time to spare, try going to as many countries as you can. You'll find that in each country is dotted with buildings and places that look like they've been drawn by little children and turned into huge structures! The following are real places and we assure they are not Photoshopped… and You are certainly not hallucinating!We're not sure what Polish architects had in mind when creating this but it's a sight to see! (And yes, everything inside is upside down too!)
Capital Gate, Abu Dhabi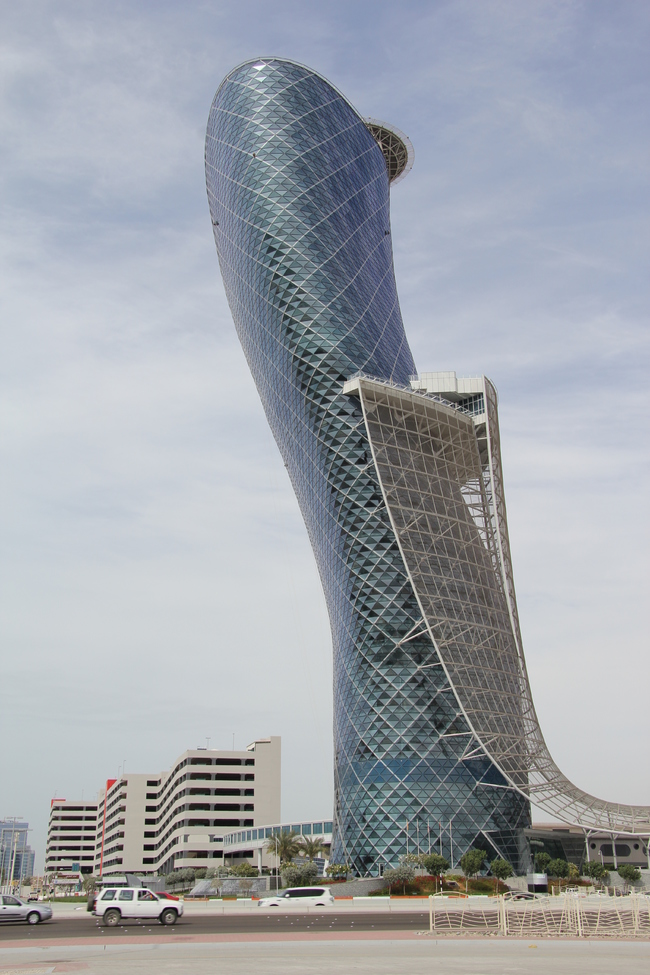 Due to its strange shape, this building has beat the Leaning Tower of Pisa by gaining Guinness title of "furthest leaning man-made tower".
Sydney, Australia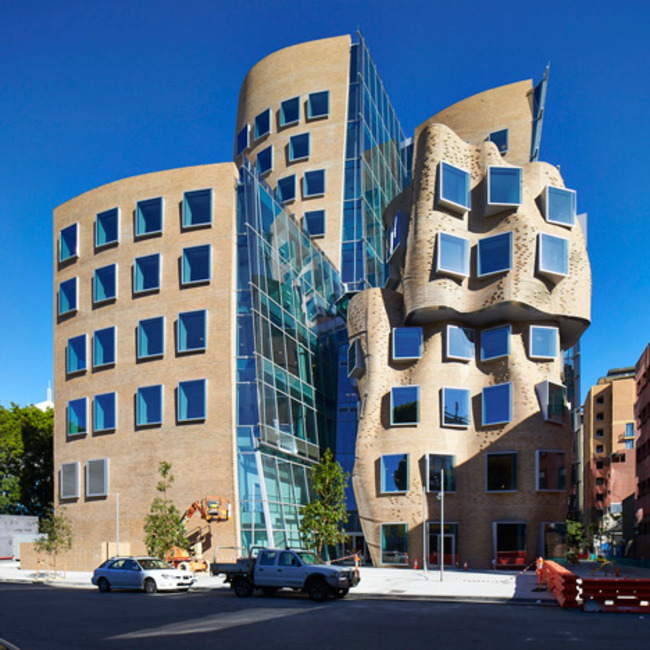 This Business School building was inspired by art students!
Alberta, Canada (Another upside down building!)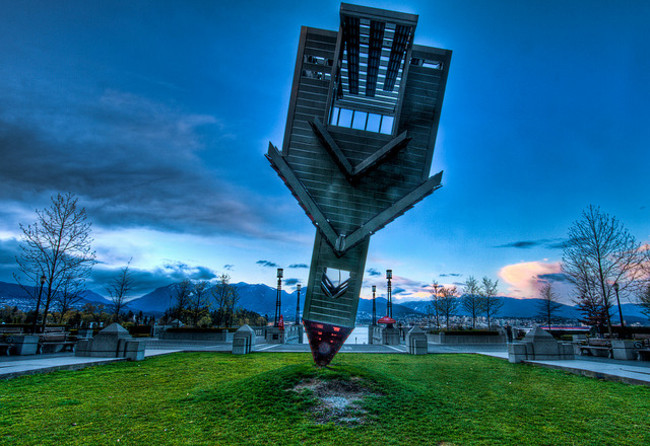 This upside down church is the work of Dennis Oppenheim who wanted to make a statement.
Sopot, Poland (Crazy House)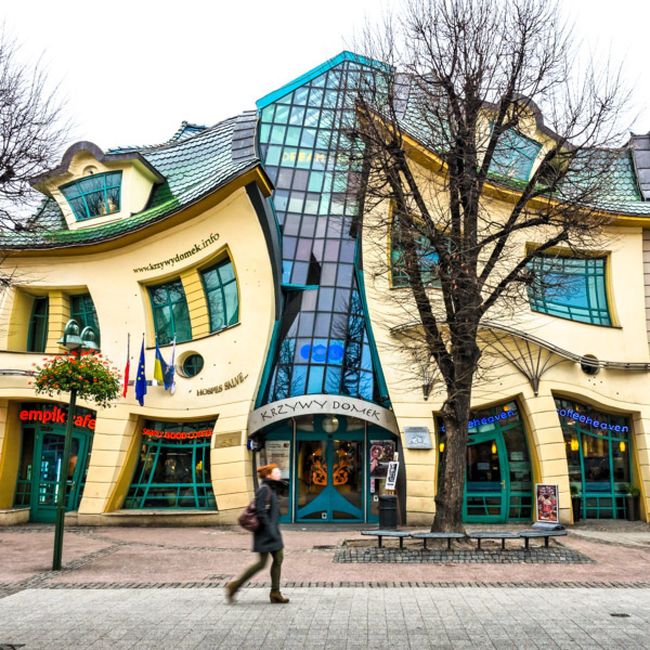 Fun for the kids and always a tourist spot when one visits this place for the first time!
San Diego, California (Dangling House)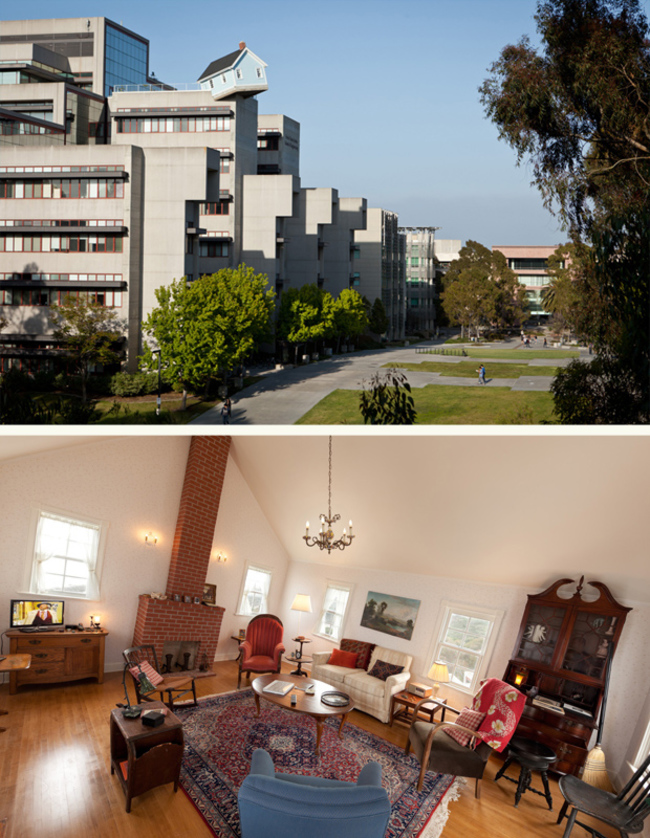 Although off limits to those who want to move in, this house is actually very livable. As long as you're willing to be in a constant dangle hundred of feet above!
Gaghwa Island, South Korea ("Hugging" Cafe)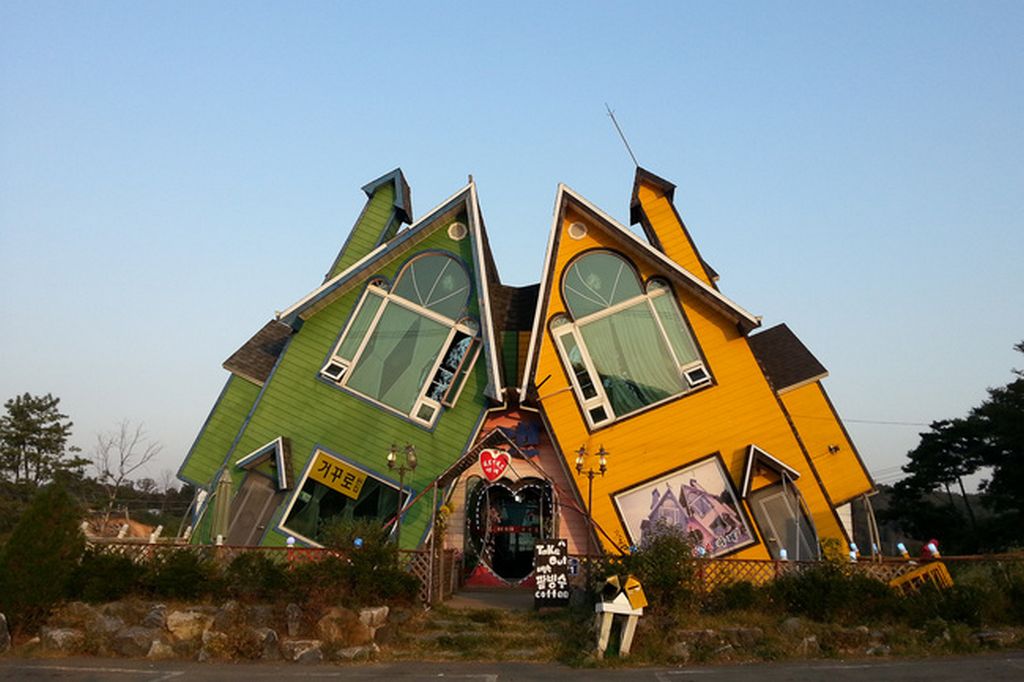 Called so because these two buildings are literally doing just that!
Rotterdam and Helmond, Netherlands (Cube Houses)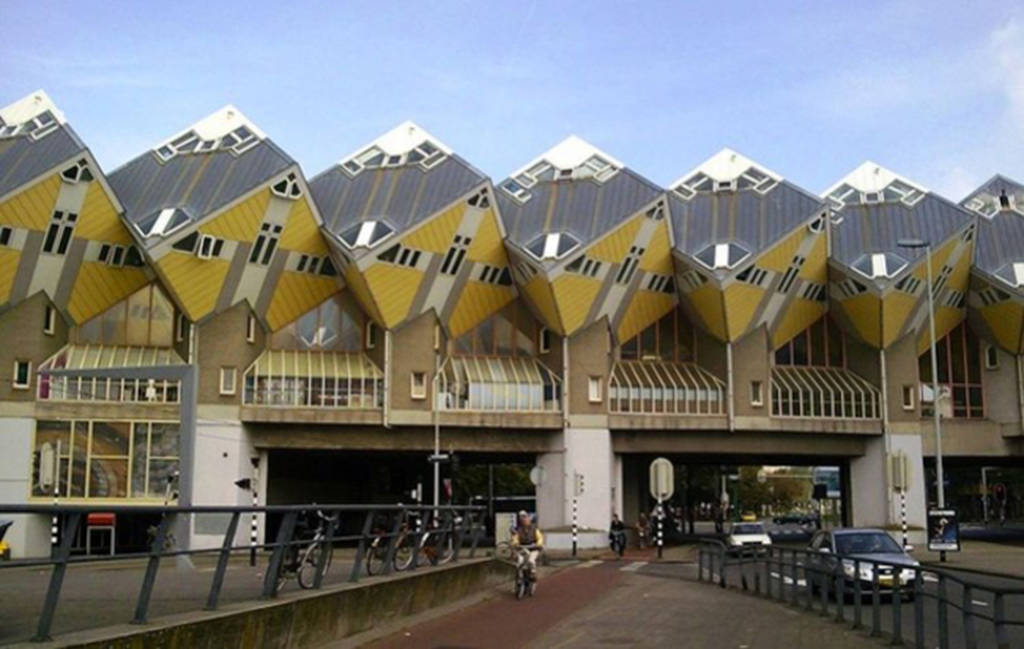 Their names are actually "Kubuswoningen" and they're a pretty cool place to live in once you get around the weirdness of the place!
Windsor, England (Crooked House)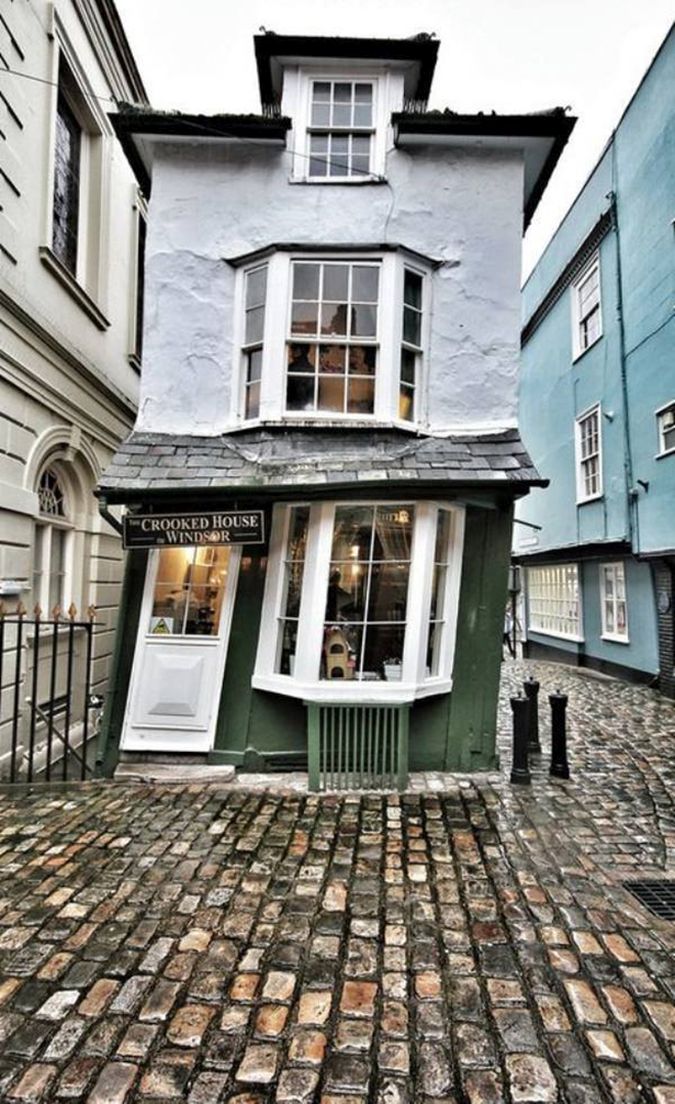 Apparently, the likes of Charles II and Nell Gwyn would gather up in this place for illicit meetings. But we like to think that these days, the backdoor is reserved for the stocks.
Malmo, Sweden (Curvy Building)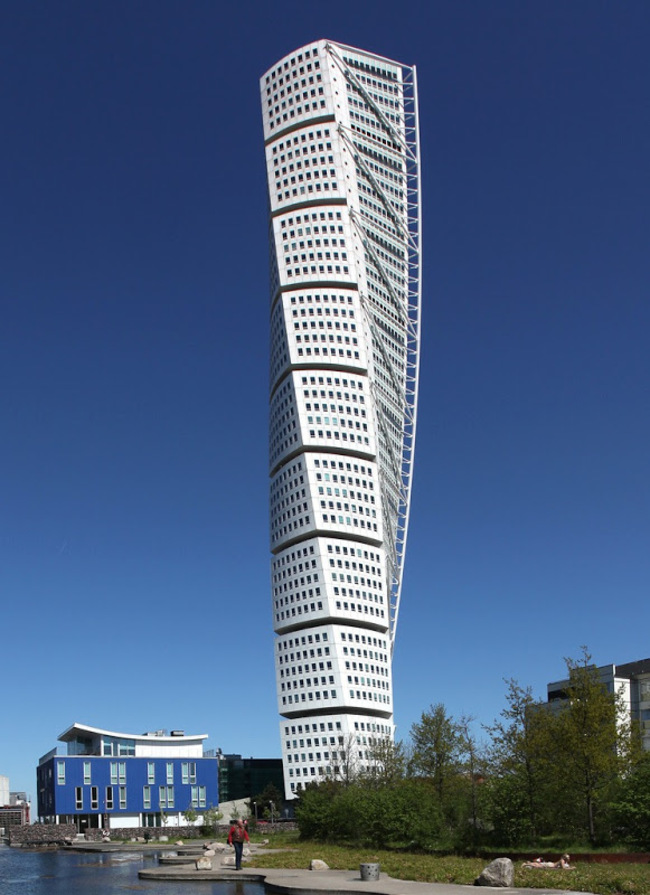 This beautiful condominium is the brain child of the Spanish architect, Santiago Calatrava.
Praud's Leaning House, South Korea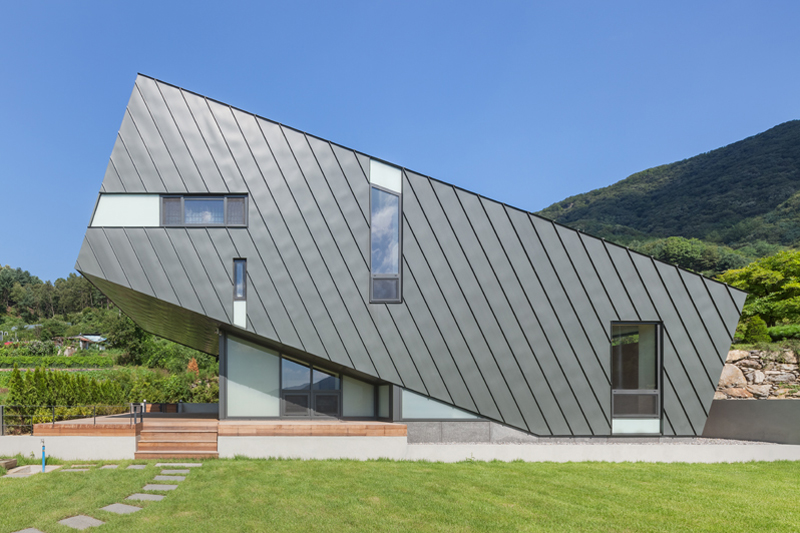 Created nearby Chungpyong Lake, this house has its shape so it can maximize the sunlight!
Prague, Czech Republich (Surrealist Building)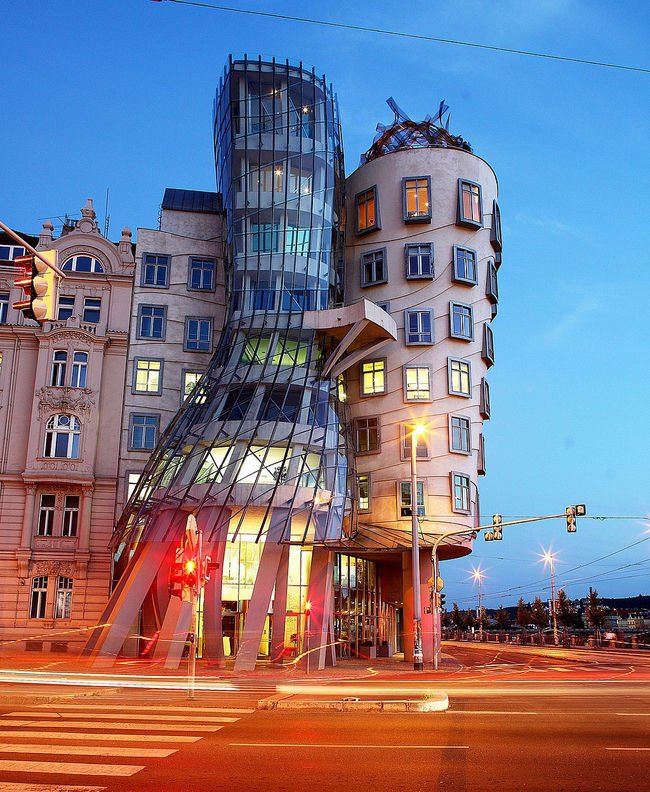 The house were apparently designed by the famous dancing pair, Fred Astaire and Ginger Rogers.
Margate in Kent, UK (Sliding House)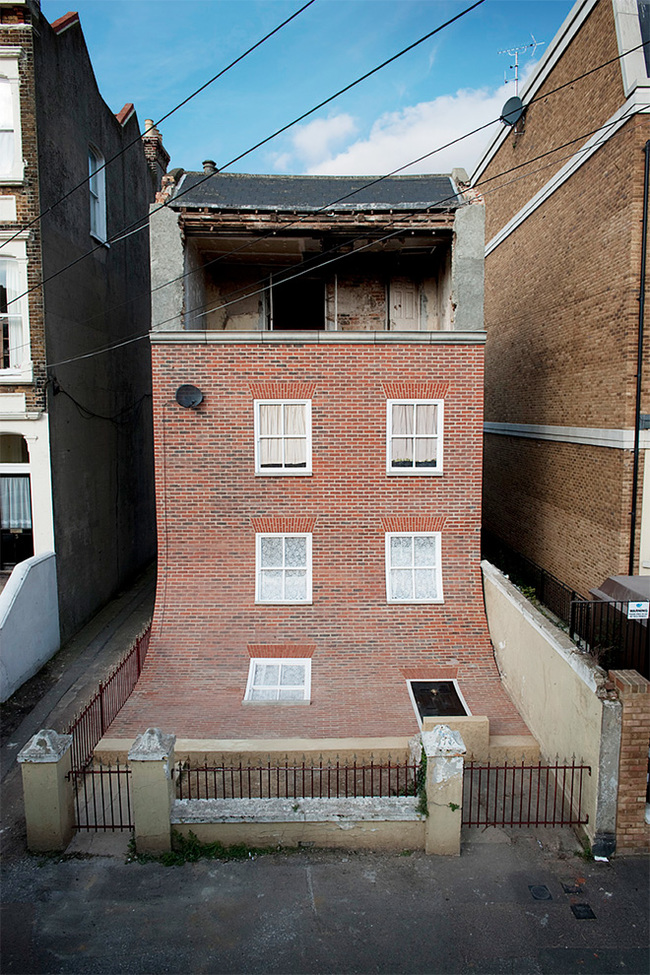 The person who created this house, Alex Chinneck, was also featured here. His weirdness shines through in this literally sliding house!
Vienna, Austria (Attack on Building!)
Someone didn't like this building so much he decided to throw a house!