The World's Worst Buildings (The Top 20 List Nobody Wants to Be On)
The Ryugyong Hotel, Pyongyang, North Korea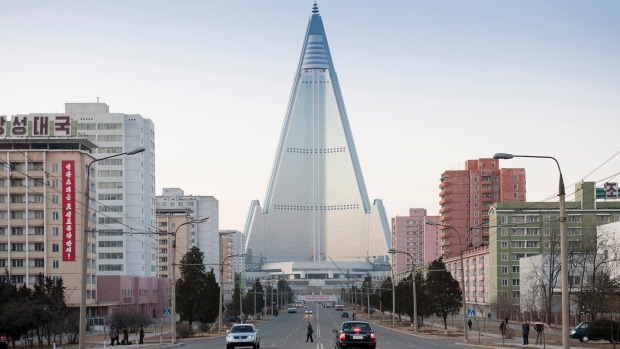 In the architectural industry, it is all about prestige and coming up with the most innovative, modern and beautiful designs. Face it, there are a few firms that get all the work and if you aren't coming up with top notch creative ideas, you aren't going to be able to compete. Yet, when we saw the following buildings, we weren't sure what happened. I suppose you will always love something that you made but bleh! these creations sure make you think twice about what some people like versus others. As things tend to go in North Korea, this hotel supposedly began construction in 1992 but was kept secret and seemed to be incomplete and abandoned until unveiled as complete in 2009. It's shape, an ode to the Egyptian pyramids but when made almost entirely of cold, rough, bland, grey concrete, it is almost sad how far behind the times this massive monstrosity is. Perhaps they could have gone with a bit smaller and more tasteful looking figure.
National Library, Pristina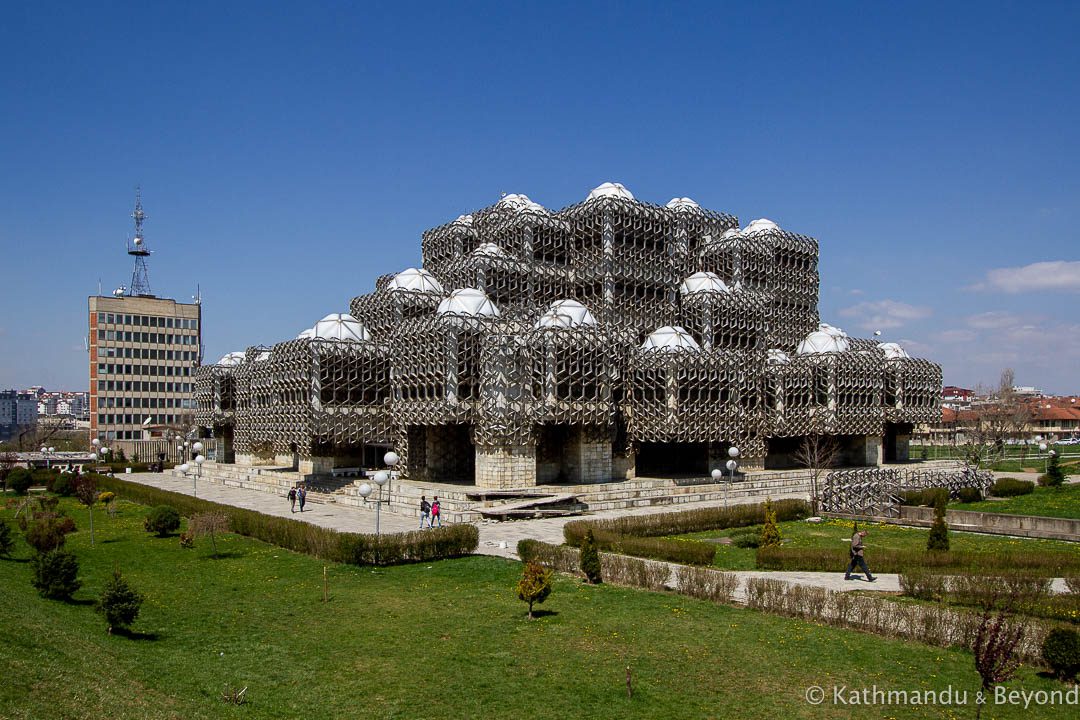 This was first opened in Pristina, Kosovo back in 1982. Looking at it now, it looks like a building that grew molds at the top. It's just not aesthetically pleasing at all. We wouldn't want to take photos of this supposed highlight if we ever got the chance to go to Kosovo.
Mirador Building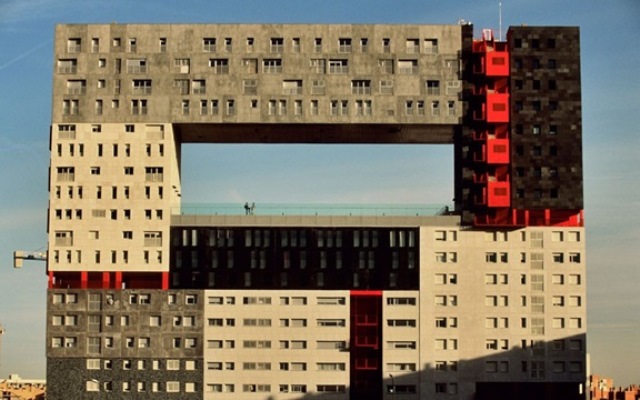 First opening back in 2005, this building in Madrid looks like unfinished work, so to speak. The blatant negligence of other sections as far as color is concerned just makes it look rough around the edges. It's not aesthetically or visually pleasing at all. The more we look at it, the blander it gets.
Slovak Radio Building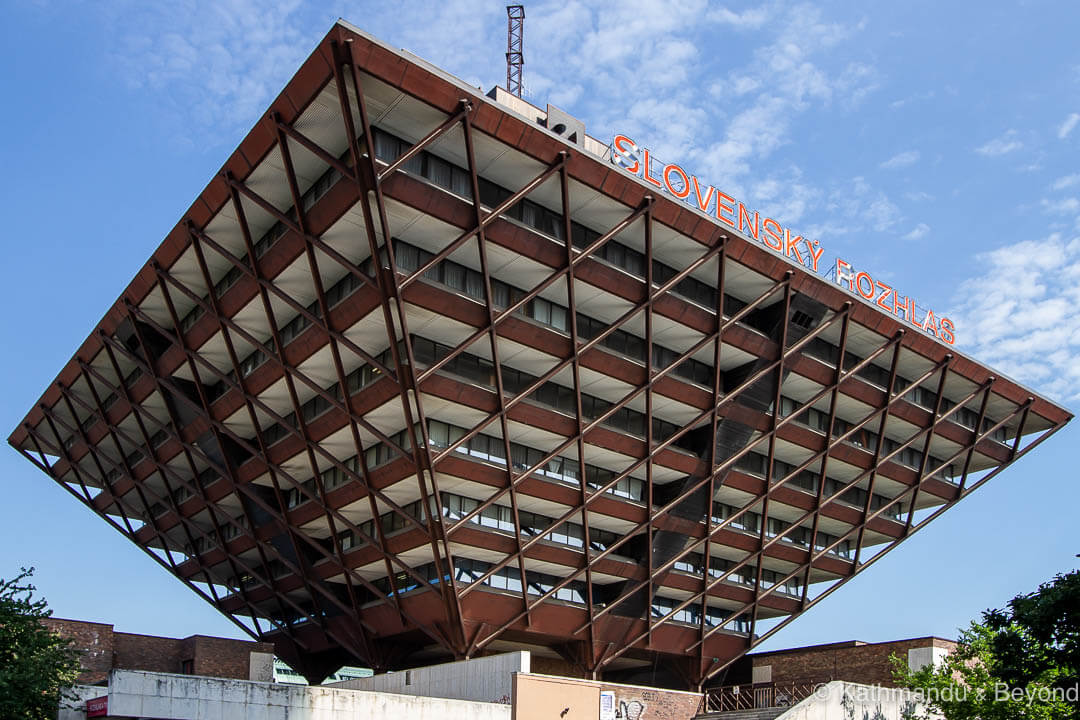 This building is located in Bratislava, and was designed to be an inverted pyramid. However, it's far from beautiful, that's for sure. It was finished back in 1983 and ever since, it still hasn't gotten any more fitting to the rest of the surroundings. It sticks out badly in its visual ugliness.
Russian Embassy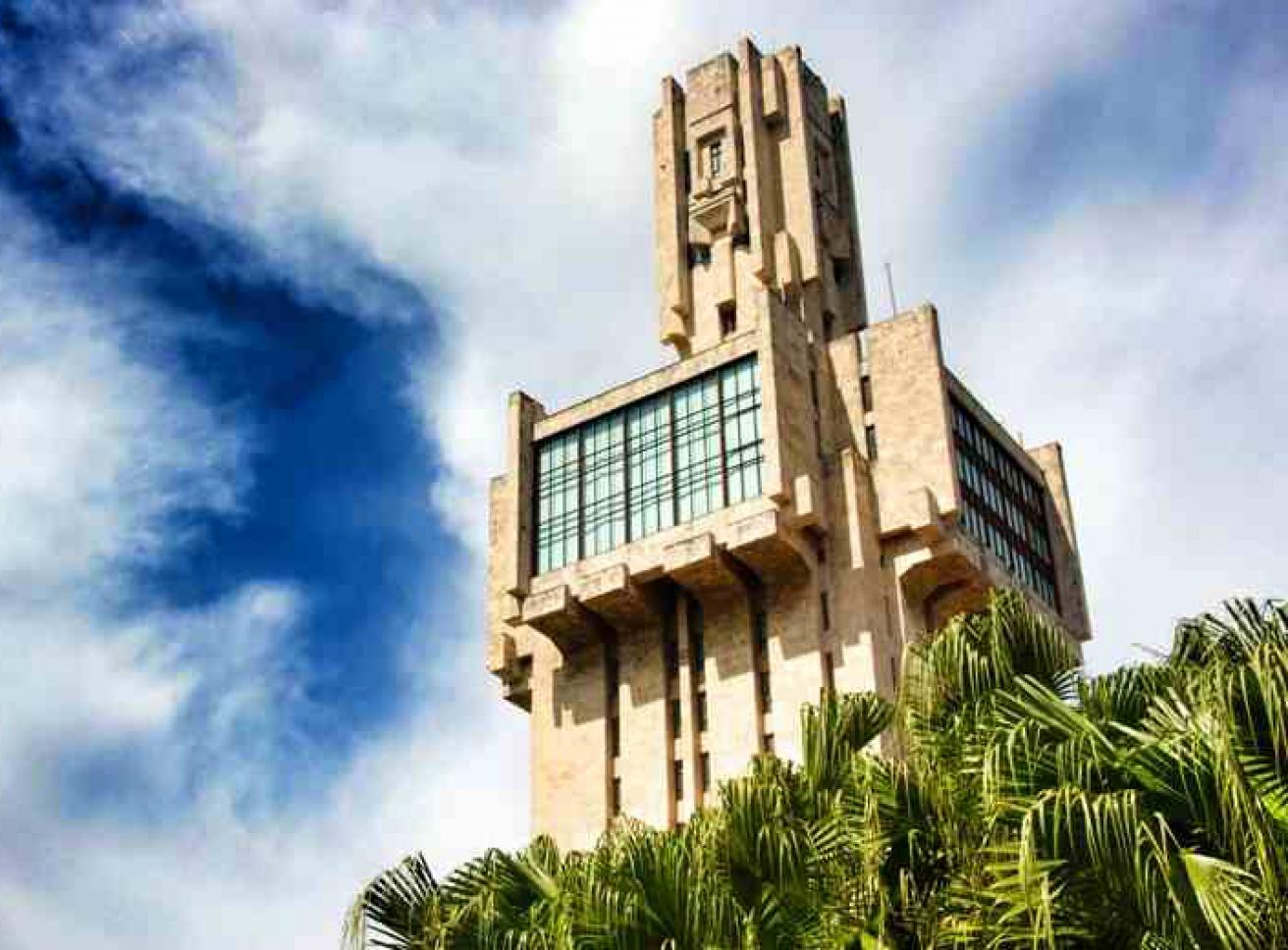 Located in Havana, Cuba, this building was first introduced to the public in 1985. It looms over a lot of the smaller buildings around it like an intimidating figure. Designed by Alexander G. Rochegov, it's not the best representation of Russia. It just looks way too domineering and fear-inducing for anyone to ever consider going inside it.
Elephant Building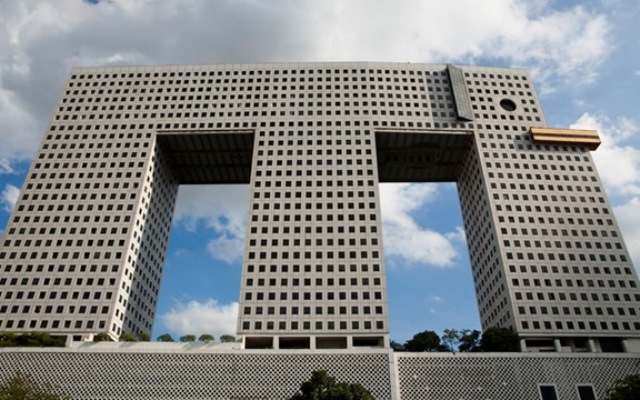 This building is really horrible in its design. Looking at it, it does remind you of an elephant. However, it's also quite bland overall. The designer, Sumet Jumsai, probably didn't realize that his own creation would make it to the list of the ugliest buildings in the world and wished that he could do it all over again.
Federation Square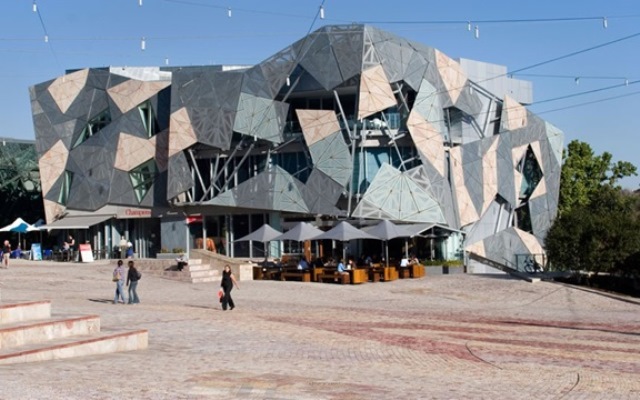 First opened to the public in 2002, this building looks like a mess of metal junk. For a renowned architectural firm like Lab Architecture Studio, with the help of Bates Smart, this is a very underwhelming design. We're pretty sure the people in Melbourne, Australia have a lot of negative things to say about it. It looks like scrap metal was just put together in random order, to be honest.
National Library of Belarus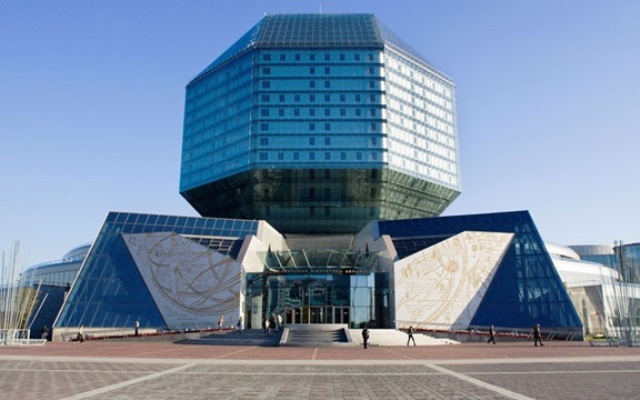 This building can be found in Misnk. It was designed by Viktor Kramarenko and Mihail Vinogradov. These two came up with something that is far from anything lovely or pleasing. We wouldn't be surprised if it transformed into a robot, though.
Tours Aillaud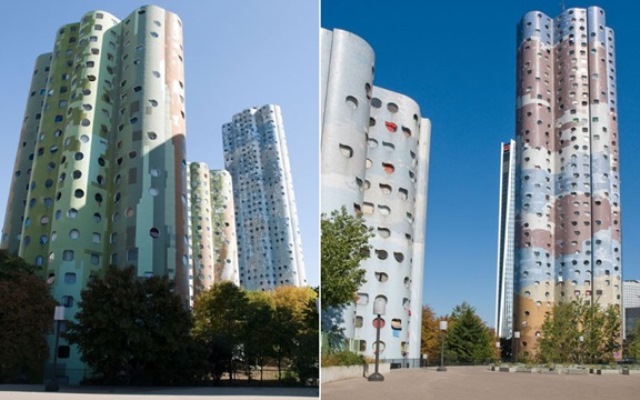 This building in Nanterre, Paris, France is also known to many as the Tours Nuages. It was built back in 1977, thanks to a design by Emile Aillaud. We don't know what she was smoking at the time. We don't want any of it either.
Longaberger Basket Company building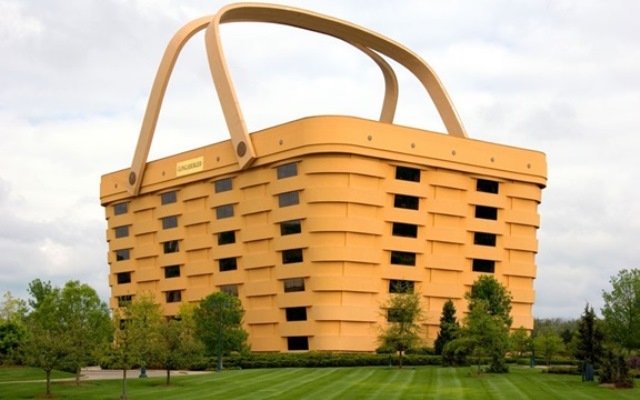 If you wanted to go on a picnic, you'd bring your own basket of goodies. However, this building in Newark, Ohio just reminds us all too much that bigger isn't necessarily better. It's like the designers were mocking the whole concept of a picnic. As a building, those two handles up top have absolutely no functionality whatsoever, which makes us wonder what the point really was.
Aldar headquarters building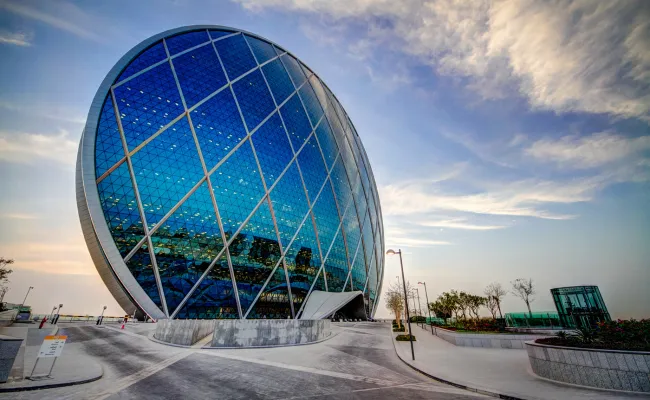 It is the first ever skyscraper in the world to ever grace a circular shape. Abu Dhabi sure does have a lot of achievements in the architectural world then. However, it almost seems like a glorification of excess in architectural design. Besides, it's not all that beautiful to look at, to be very honest.
Ponte City Apartments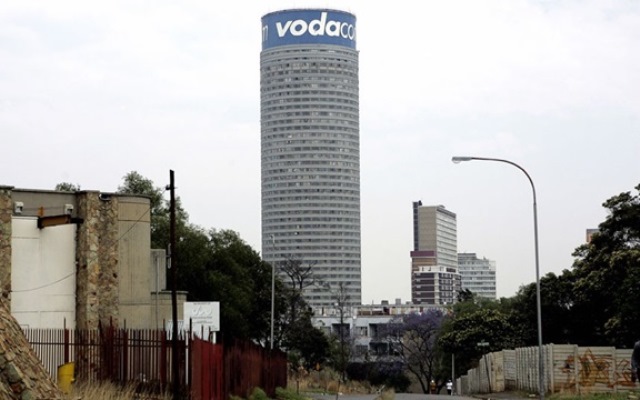 This is apparently the tallest skyscraper in Johannesburg. Yet, to see this being the lone towering presence in the city, it's pretty unfortunate. Surely, there could've been something a lot better looking than this. Thanks, Manfred Hermer, you just built something that was utterly plain.
375 Pearl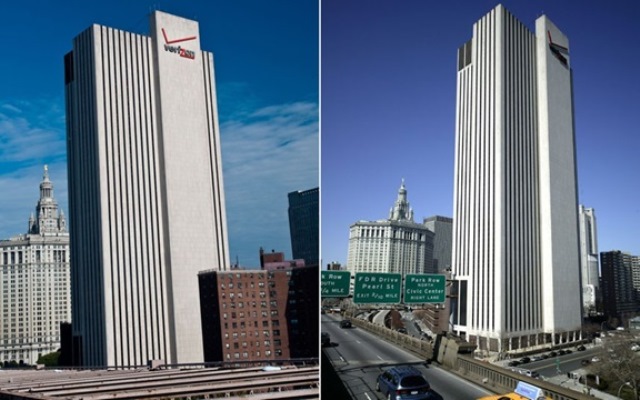 We get that this was some sort of take on the Art Noveau approach. It's got that noir-ish look to it. However, for something that serves as the headquarters of Verizon in New York City, it seems to have an exterior that's devoid of any personality. To be frank, it looks like a grey milk carton that could be crushed rather easily.
Metropolitan Cathedral Church of Christ the King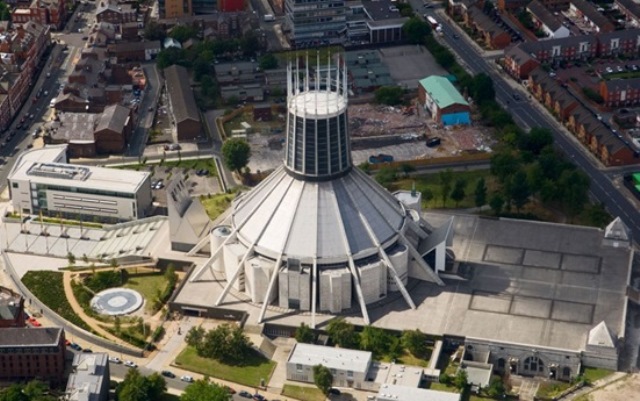 This church looks anything but holy, if you ask us. It's located in Liverpool and was first opened back in 1967. It sure doesn't look like the kind of place you'd come into to worship the Lord Almighty, does it? In fact, it looks like it could stab any angels that may fall from the sky.
Strata SE1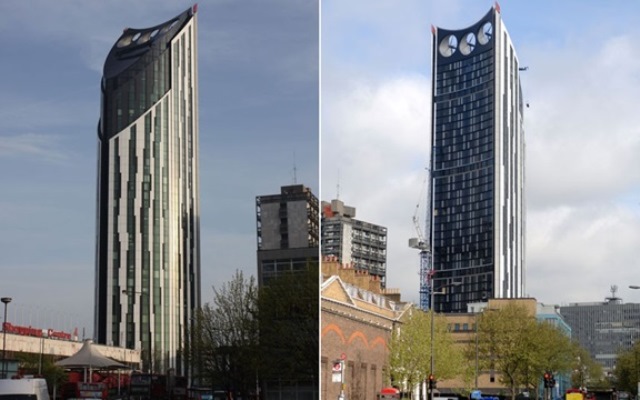 The Strata SE1 in Elephant & Castle, London would look great, had everything around it been made completely of chrome. It looks far too ahead of its time, and we can appreciate it in that regard. However, seeing it with the rest of the buildings surrounding it, id just doesn't look very fitting. The designers, BFLS, would be considered innovators in some other lifetime.
Grand Lisboa Hotel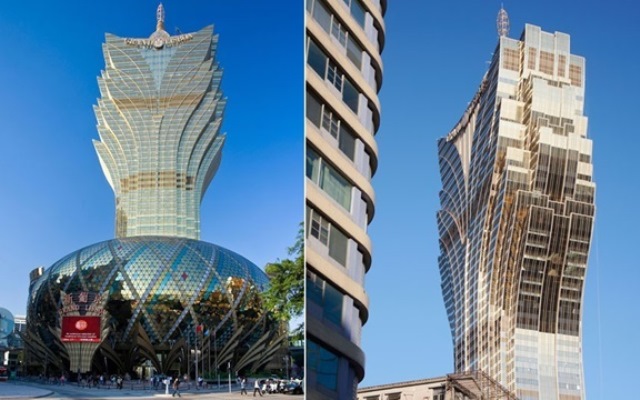 This building is just terrible looking. It reminds us of something we'd probably see underwater. Suffice to say, this creation by Ng Chun Man and Dennis Lau definitely belongs several thousand feet below sea level. On the plus side, it might make the people of Macau crave for more seafood.
Fang Yuan Building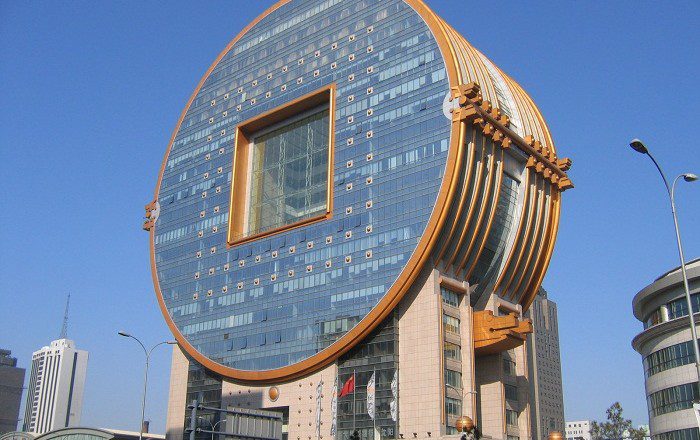 Guess they tried living up to the name of being a "square circle." It's supposed to represent a fusion of different cultures. Yet, it looks like an oversized set of Chinese coins put together. That doesn't make for a very nice look, to be honest.
SIS Building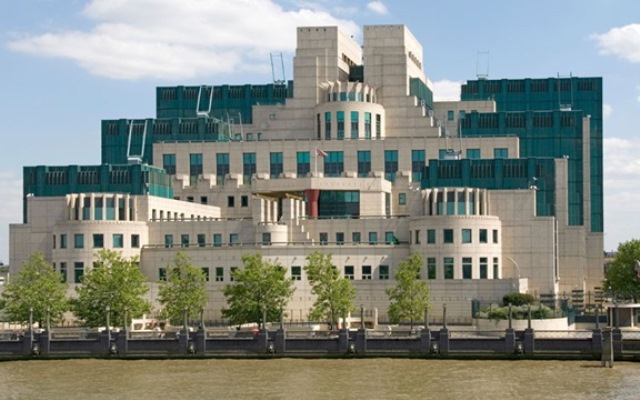 While this may be one of the most recognizable buildings in the world, it doesn't make it any less ugly. It would probably help matters that many terrorists would avoid it as much as possible, considering that it's London's very own MI6 headquarters. Seeing it in all its glory can be breathtaking, but for some, it's just awful to look at. We can only imagine why Terry Farrell, who designed it, couldn't think of anything better.
ArcelorMittal Orbit sculpture and observation tower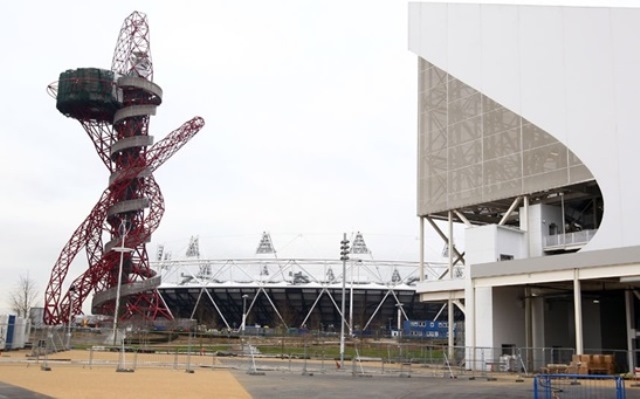 When we first saw this, we didn't know what to make of it. It's located in London 2012 Olympic Park, so you won't miss out. It's as if the designers didn't know if it wanted to design a tower or a roller coaster. Anish Kapoor & Cecil Balmond, you should've made your minds up during the conceptualization process.
Žižkov Television Tower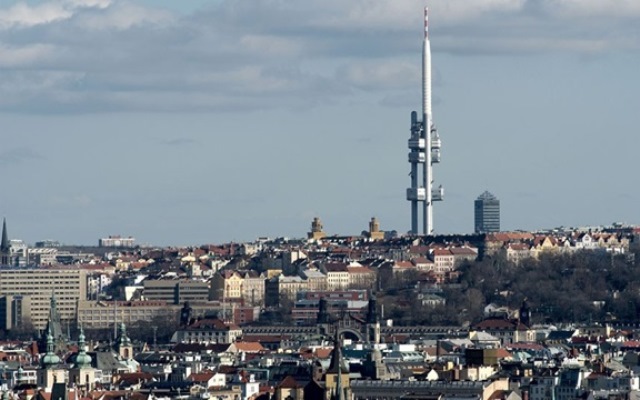 Located in Prague, Czech Republic, this tower has a lot of strange things going for it. Never mind the fact that it looks like something that could be shot straight into outer space. The tower itself has sculptures of crawling babies adorning it. How weird is that?